This week I found some great deals on staples at Fred Meyer. They had sugar, milk and eggs on sale. So I stocked up on them. I also found some cute little iceberg lettuce at Everyday Deals Extreme Discount. I'm thinking they will make great wedge salads, just perfect for side dishes this week.
I was happy to see some good deals on lunchmeat at Grocery Outlet. We were running low so this sale was a great find. That's why I love shopping the discount grocery stores you never know what you might find.
I also found a few packages of vegan cheese slices for my kids to try. The packages were a $1, so I thought it would be worth the risk to give them a try. I was hoping to find a good deal on yogurt again this week but I wasn't able to find one, maybe next week.
Everyday Deals Extreme Discount Purchases
2 Fruit Snacks $.50 each
6 Mini Iceberg Lettuce $1 for all
Asparagus $.99/lb
Cookies $1.59
Total Spent $4.65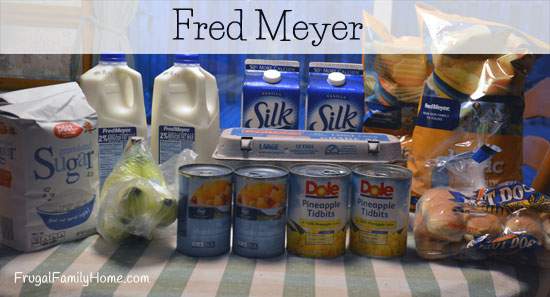 Fred Meyer Purchase
2 packages of Sugar $1.88 with in ad coupon
2 half-gallon Milk $1.25 each with in ad coupon
4 canned Fruit $.89 each with in ad coupon
2 dozen Eggs $1.50 each
Hot Dog Buns $1.25
2 Potato Chips $1.88
Bananas $.69/lb
Total Spent $19.21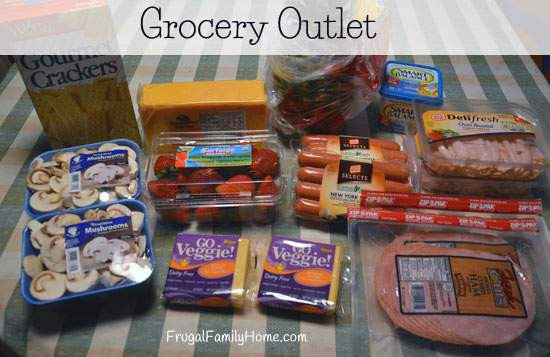 Grocery Outlet Purchases
Go Veggie Cheese Slices $.99 each
2 packages of Ham Slices $1.99 each
2 packages of Lunchmeat $1.99 each
2 packages of Mushrooms $1.50 each
2 Selects Hot Dogs $1.99 each
Smart Balance $1.99
Pineapple $1.99
Strawberries $1.67
Crackers $1.69
Cheese $5.99
Total Spent $30.26
That brings my total spending for this week to $54.11. Not too bad for being able to stock upon a few staples this week too.
What good buys did you find this week while grocery shopping? 
[signoff]