Today I went to Wal-Mart. I don't usually shop there but they had boneless skinless chicken breast on sale for $1.97/lb. I needed some for my freezer cooking session tomorrow so I stopped at the store. My son also had been asking me when we could get some corn on the cob. When I went into Wal-Mart they had corn on the cob for $1/4. So I picked some up for dinner tonight. My son was really pleased.
Here is what I purchased
Chicken Breasts $9.52
Bananas $.52/lb paid $.81
4 Corn $1
Total Paid $11.33
I was not sure the corn would be very good this time of year. But I went ahead and got some to try. The corn was surprisingly sweet. Our cat was begging my husband for something to eat so he jokingly gave the cat the corn cob thinking she would not want it. Well you can see for yourself below what she thought of the corn.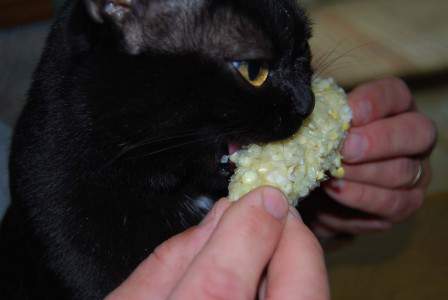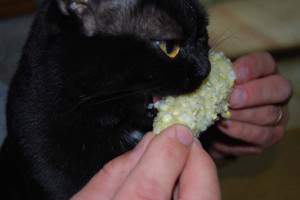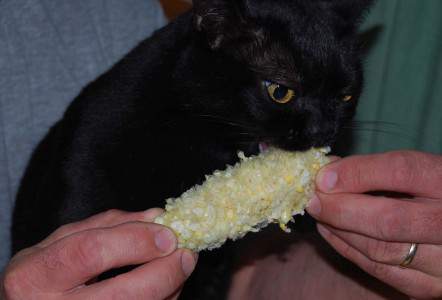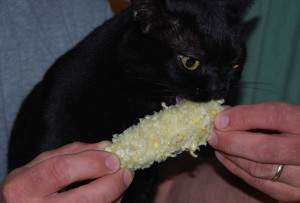 She really liked the corn. It was hard to get the cob away from her as she wanted to chew on it some more. So I guess the joke was on us.
[signoff]