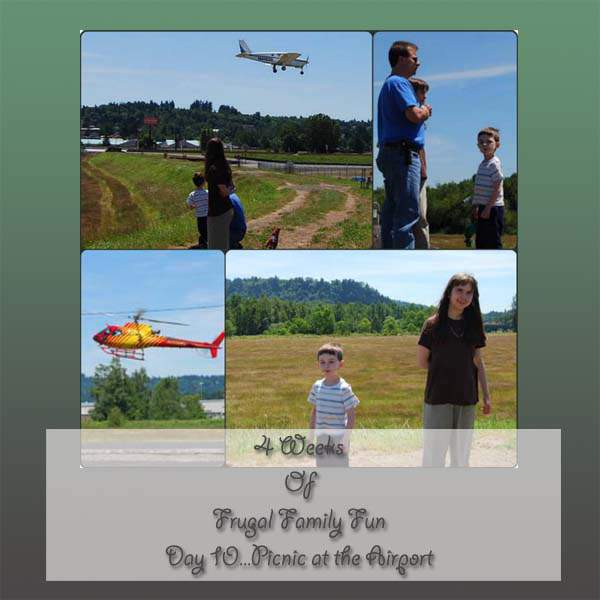 We had a really great time today. My husband is a pilot in his spare time and we love to go out to the airport he flies out of and watch the planes come and go. So today we packed up a lunch and headed out to the airport. After about 15 minutes we arrived and found a great place to park.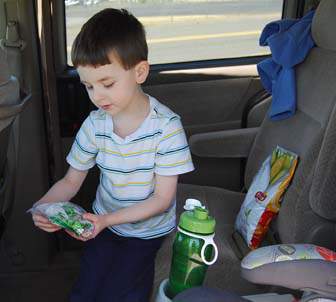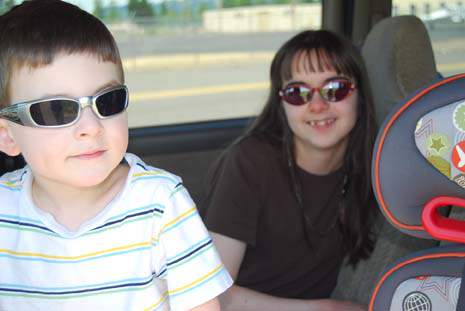 While we ate lunch in the car we saw about four planes come in for landings. After lunch we took a short walk up on top of the berm the planes come over when landing.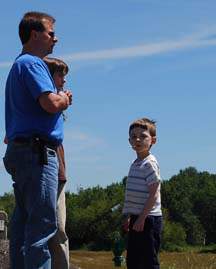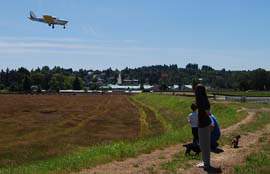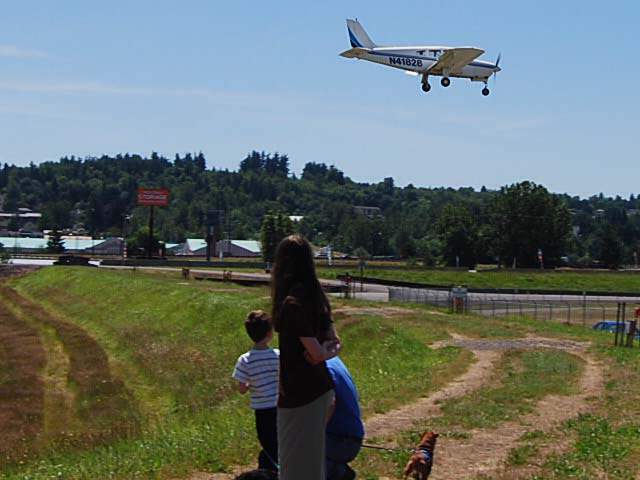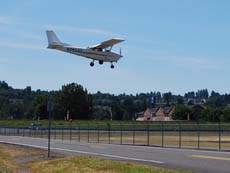 It is a very nice view from on top of the berm and the planes come fairly close when landing. We did not get right under where the planes come through like usual because we had the dogs with us. We were able to see two planes land while we were up there.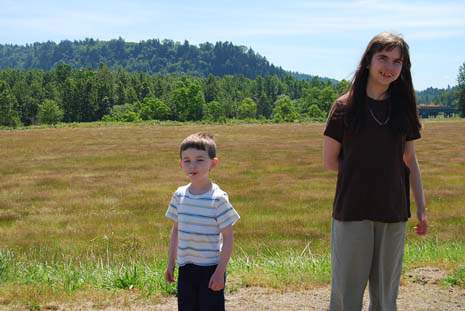 Then we headed over to the FBO as my husband needed to talk to a few people there. While we were waiting for him a helicopter landed right on the other side of the parking lot from us on the helipad. That was really fun for the kids especially my son as he has never been that close to a helicopter landing before. The helicopter  sure does stir up the dust and grass when they land.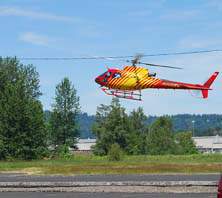 We all had a great time at the airport today.
Have you and your family ever visited one of your smaller airports in your area? It is really fun to watch the planes come and go.
[signoff]