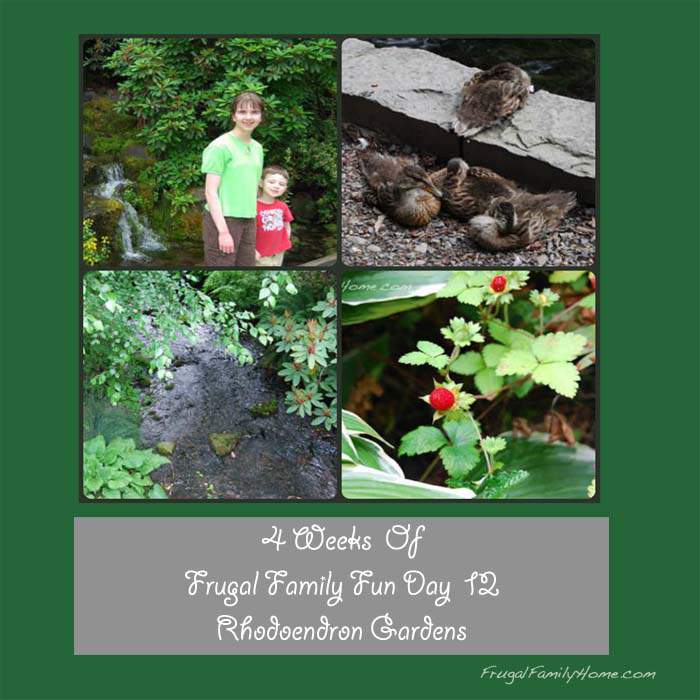 This weekend we made a visit to the Crystal Springs Rhododendron Garden. I have been going to this garden since I was a little girl. We had not taken our daughter for a while and our son had never been. I used to go as a child and feed the ducks. While they don't allow you to bring bread and feed the ducks anymore it is still fun to go and watch the ducks.
It used to be free to get in but now on certain days you need to pay a fee. We picked a day that it ended up costing us $9 for the whole family, so still not too bad. When we started into the gardens we were greeted by a duck that came right up to us.
Right over the first bridge there was a huge pond with a fountain in the middle of it. There is another large bridge you can cross to another area of trail walking but we did not go that far today. We stopped by a waterfall and took some pictures. We also got to get really close to a duck with her sleeping ducklings. The kids thought they were really cute. We saw some wild strawberries and many of the plants had flowers on them.
It was a wonderful day and not too many people were visiting so we were able to really enjoy all the animals and plant life.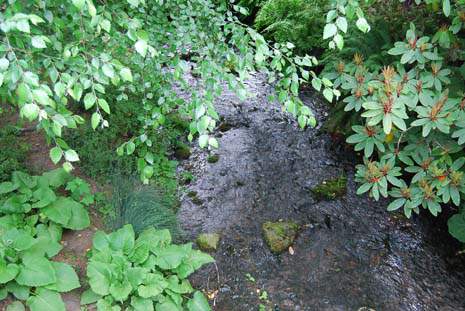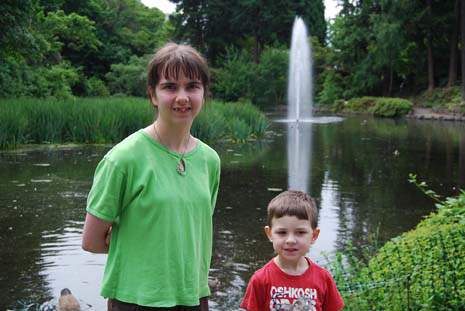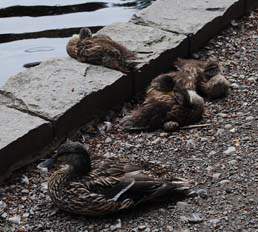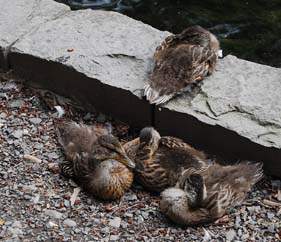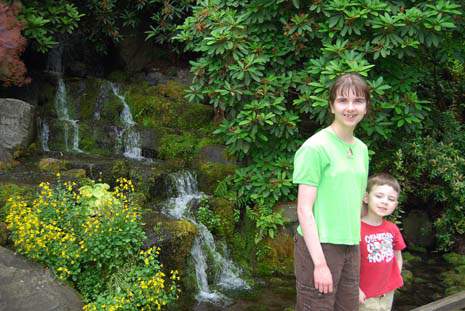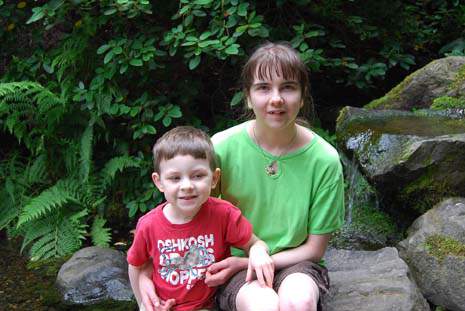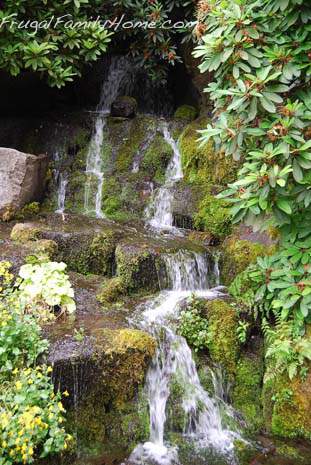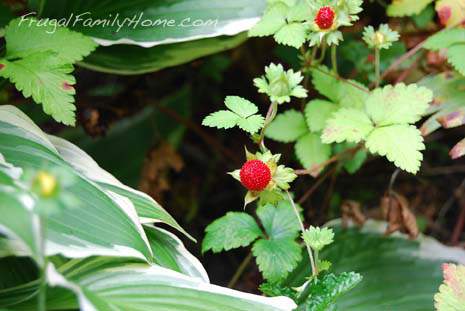 Is there a place you like to go to see nature near your home?
[signoff]