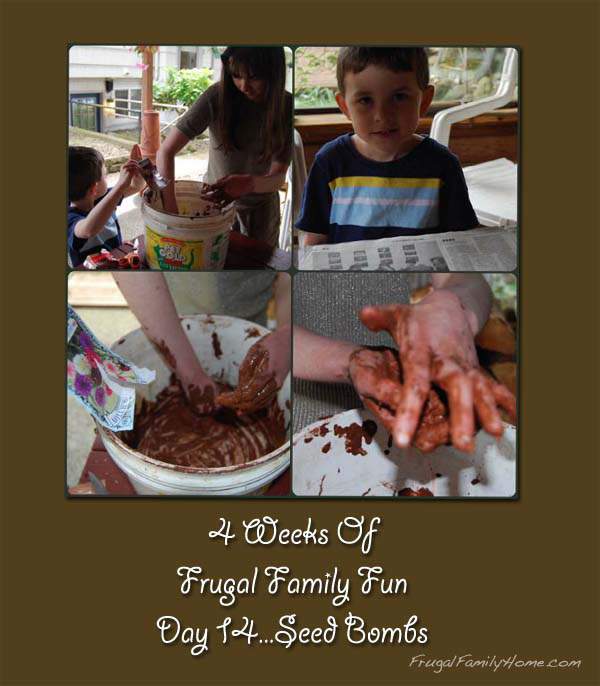 Today we made some seed bombs. I found this idea at The Frugal Girls. I will warn you this is very messy. We did our outside and I am so glad we did.
Mixing up the Seed Bombs
We used air drying clay that we had purchased from the store. The kind we used was hard to mix in but The Frugal Girls post showed they used Crayola air dry clay so that may work better. We mixed 4 parts clay with 1 part soil. Then we added in a few different kinds of flower seeds we had on hand. These are usually cheap at the Dollar Store and Walgreens.
We mixed the clay and soil some and then added in some water. I think we added in a little too much water. So add just a little at a time. Then my son sprinkled in the seeds. He saw how messy his sister's hand were getting so he wanted nothing to do with mixing everything up.
We rolled the mixture into balls. This was a little difficult as it was a little runny. I tried to get my son to help his sister and myself mix but he said he didn't want to get his hands dirty so he played while we were rolling the balls. Then we just left them to air dry. We will try to plant a few of these in our flower beds and see how they do.
When we came inside from making the seed bombs, we had about half of our air drying clay leftover. So the kids went ahead and made up something for each of them. My son was willing to work with the clean clay but not the dirt and clay. He really doesn't like to get his hand dirty but loved molding the clean clay. My son made a little person and my daughter made a pot with a flower in it.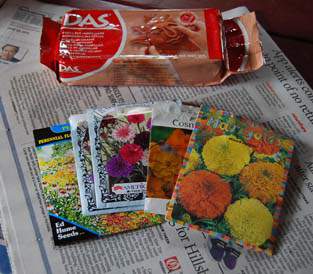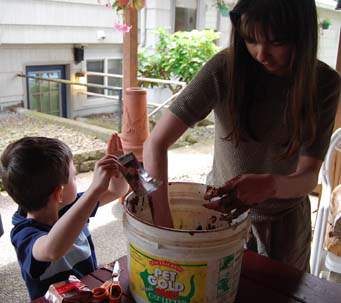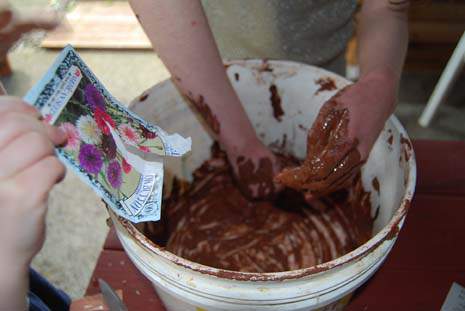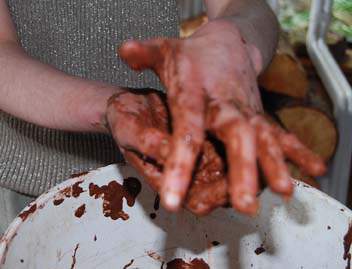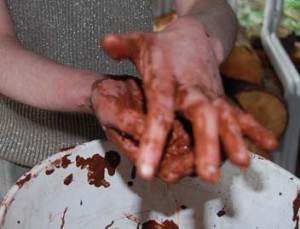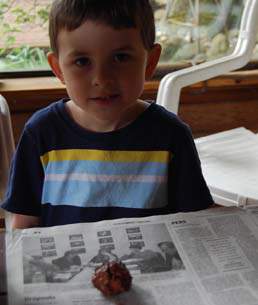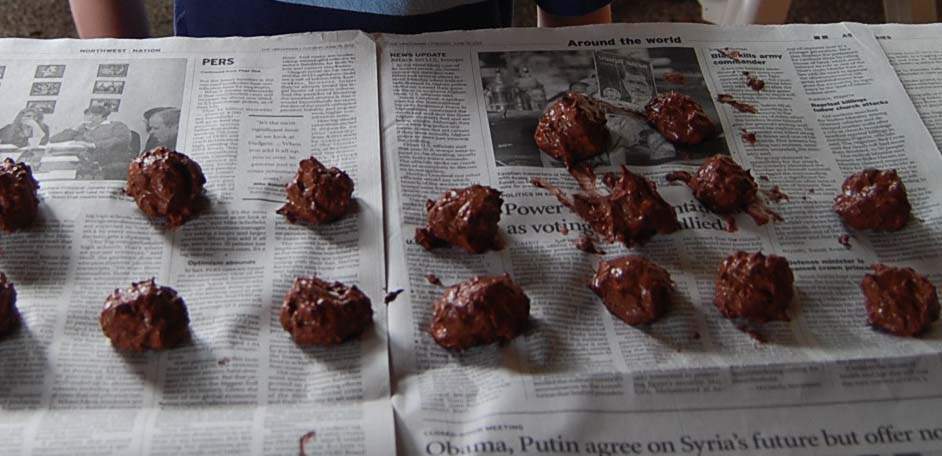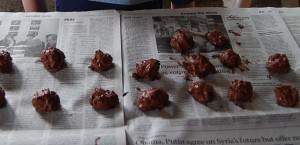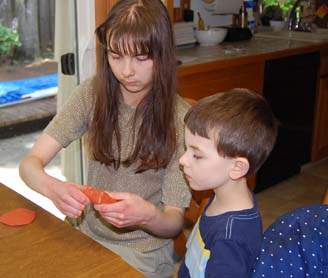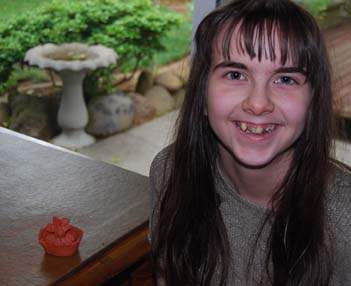 That was our messy fun.
If your kids like to really play in the mud this would be a great project. 
[signoff]