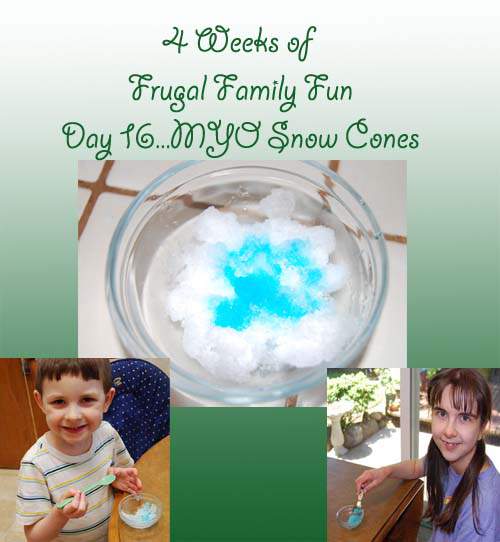 Since our weather here has been getting warmer each day we decided to make some snow cones. The first thing we did was to make the snow cone syrup.
Here is the recipe we used:
2 Cups sugar
3/4 cup water
 1 pkg unsweetened Kool-Aid
Mix the sugar and water in a saucepan. Cook on the stove top boil the mixture while stirring until it comes to a full rolling boil. This is when the mixture is boiling so much you can not stop the boiling by stirring. Remove the pan from the burner and stir in Kool-Aid. Let mixture cool on counter then place in the refrigerator to fully cool before using.
The kids both helped to make the syrup. My son did the measuring of the sugar and stirred in the water. My daughter did the cooking at the stove with her brother watching. Then my son got to put the Kool-Aid package in. Once it was cooled a little, we put it into the refrigerator to cool it completely. I wasn't sure if my son was going to be able to wait but he did really well with waiting.
After lunch we needed to crush the ice. I had the idea of shaving the ice on my mandolin slicer. But that did not work well at all. So I added the ice to my blender and after a few moments we had a snow like mixture.
The kids added the syrup we made earlier today. I found because our ice was so fine we needed to stir in the syrup. These snow cones were really good. I would highly recommend this recipe.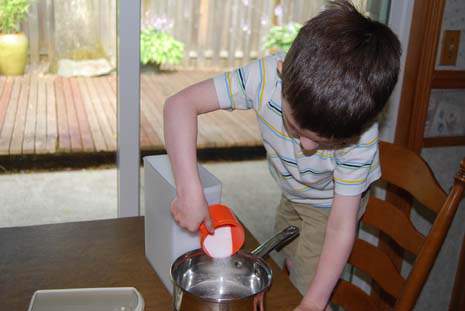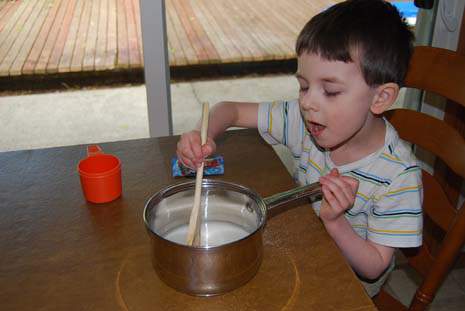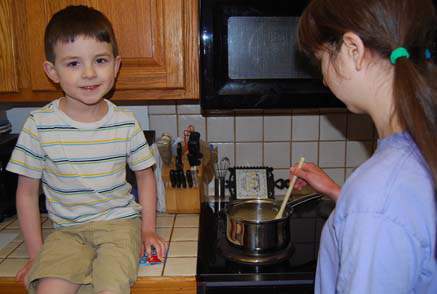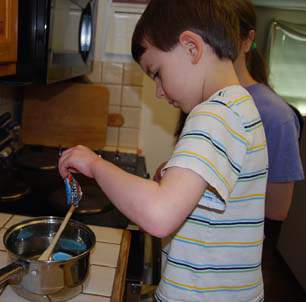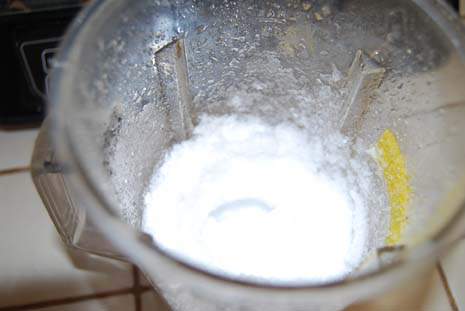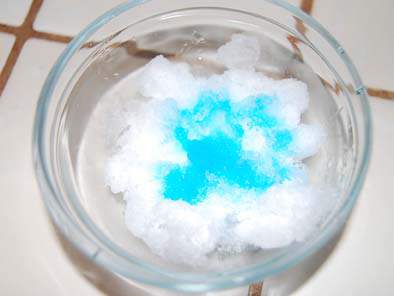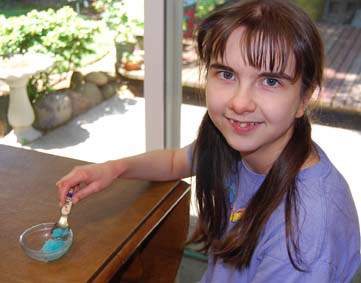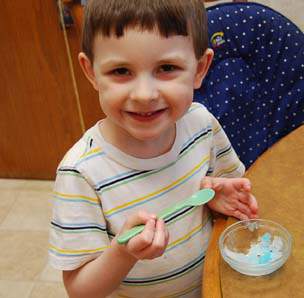 The kids really liked them and we have lots of syrup leftover so I am sure we will be making these again.
[signoff]