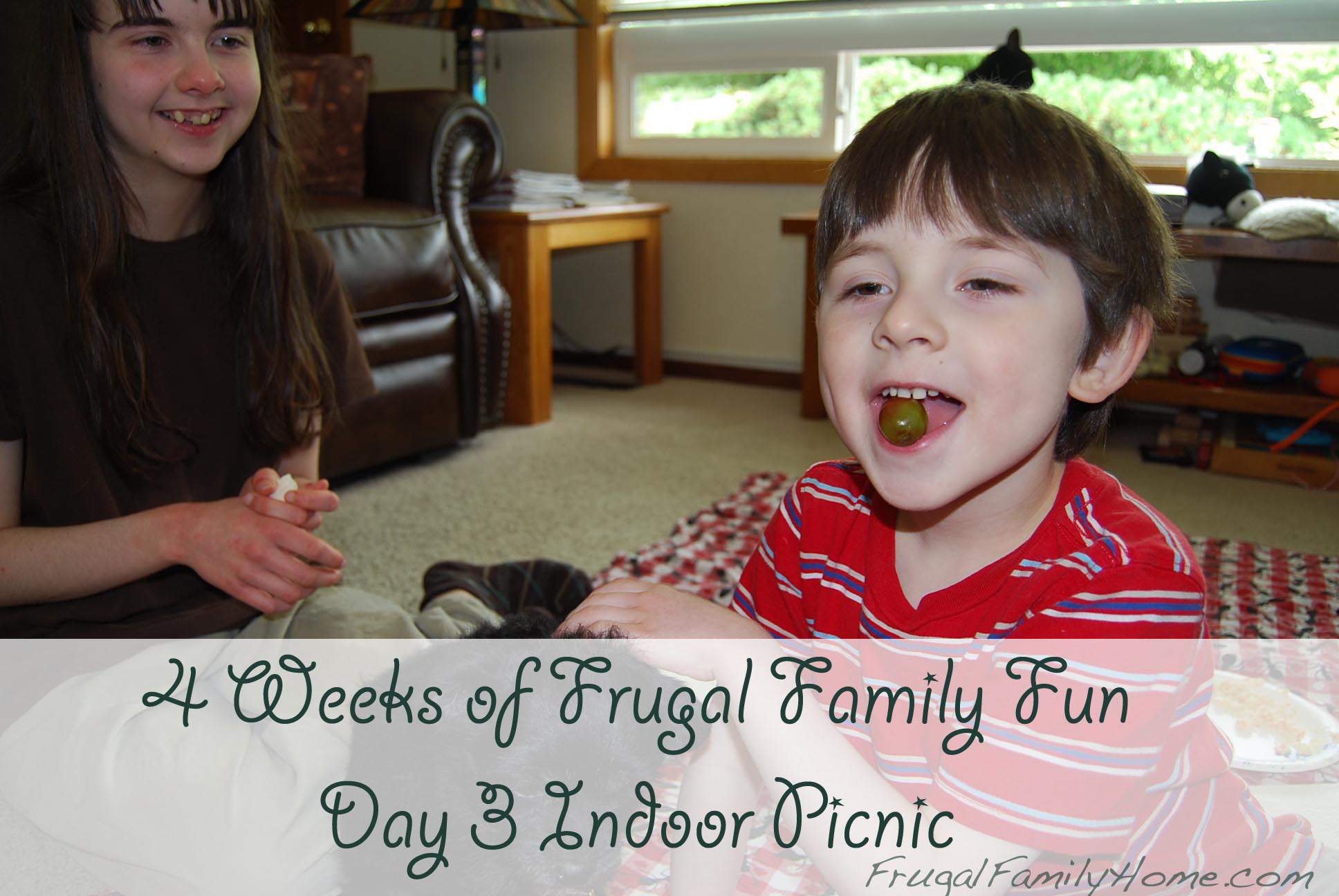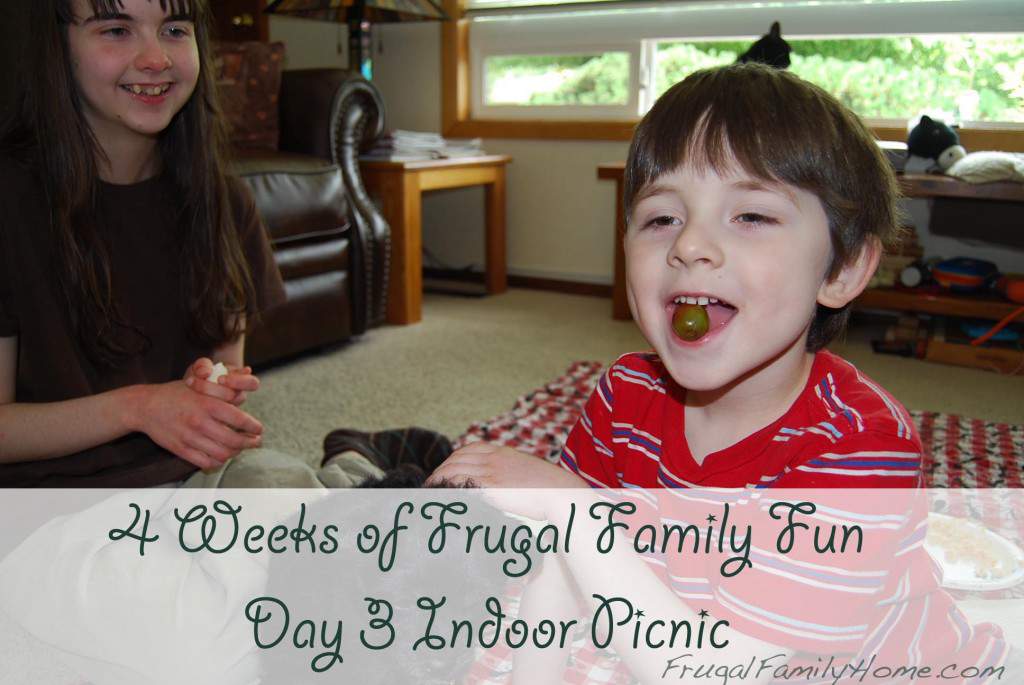 Today again the weather was kinda dreary outside. So we opted for some fun indoors again today. So for lunch today we set up for an indoor picnic. We set up a blanket, that has ants on the fabric, on the floor and got some paper plates. We also made some picnic food of coleslaw, homemade uncrustables with ham and cheese and baked up some whole wheat chocolate chip cookies for dessert. Even the pets joined us for the picnic indoors. I think they were hoping for some food from us.
We did have a little sun from outside during our picnic today. The kids had fun. Better than just sitting at the table for lunch.
Making our meal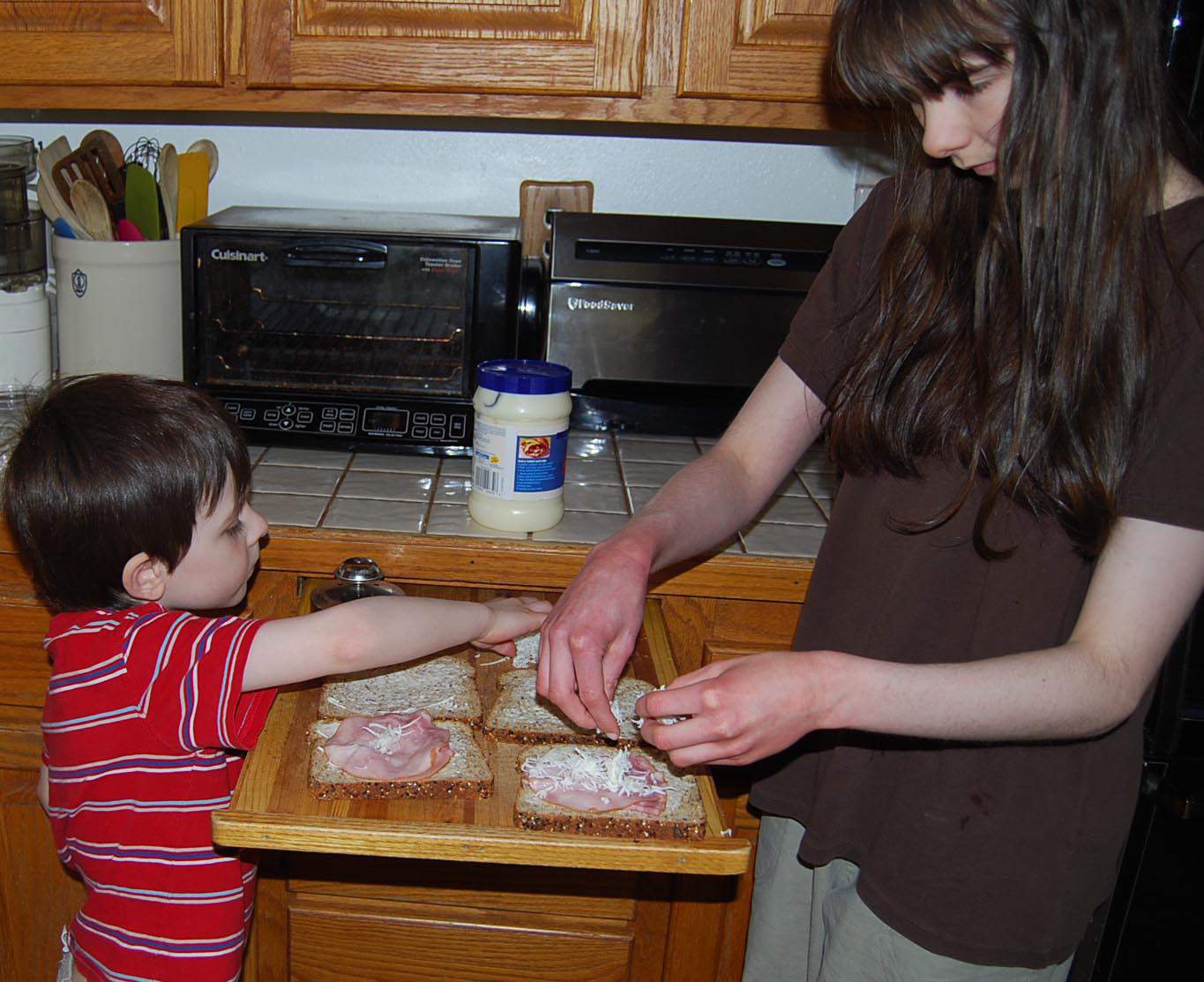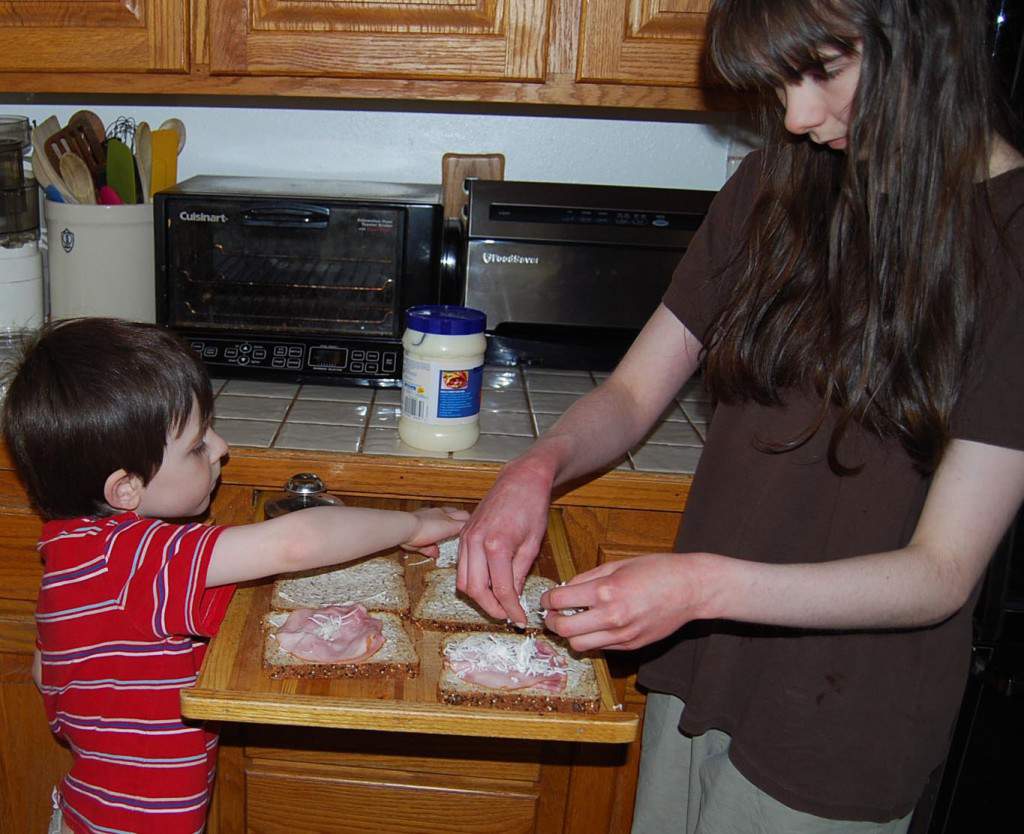 Food is ready, now we needed to get ready for our picnic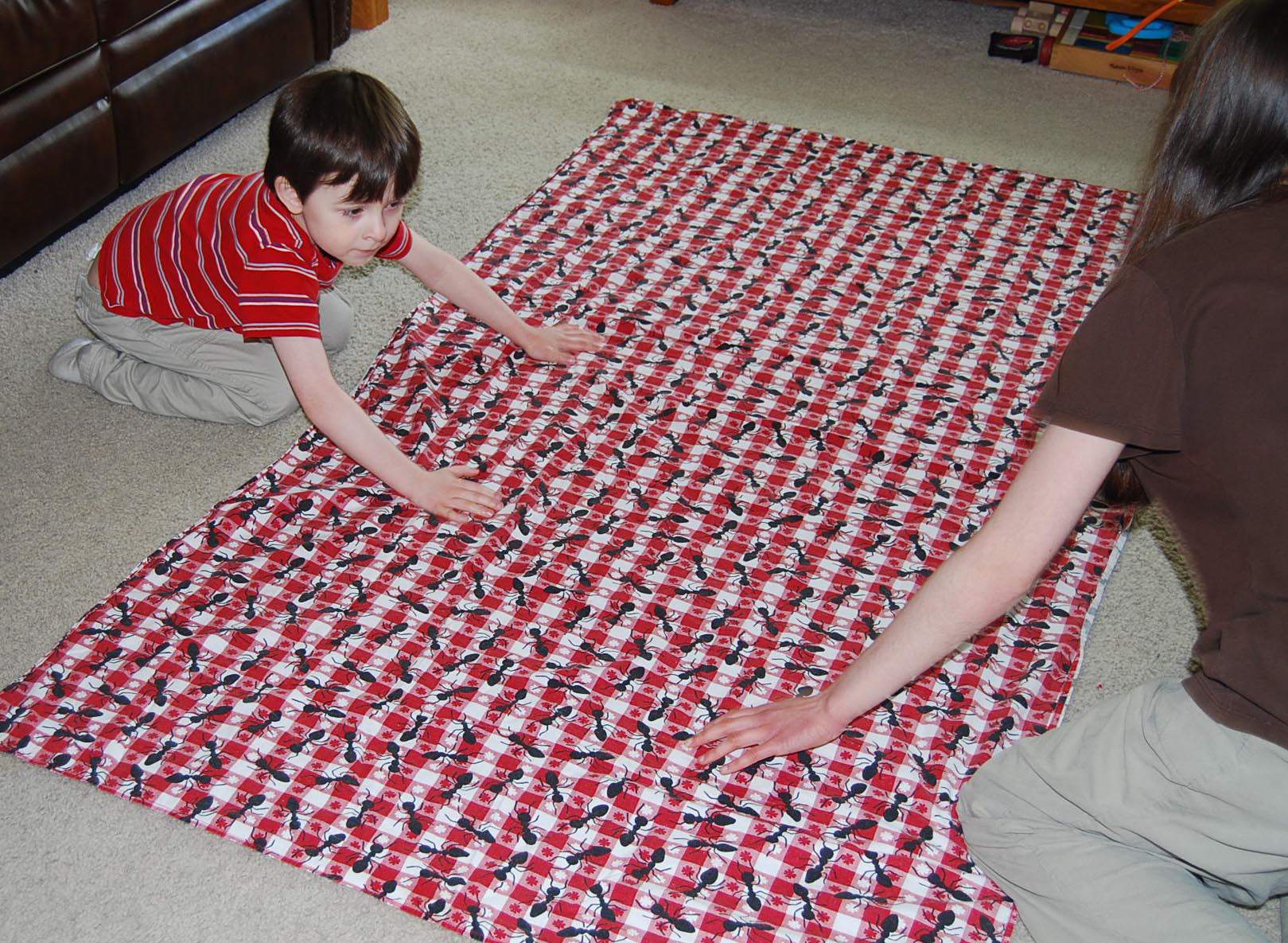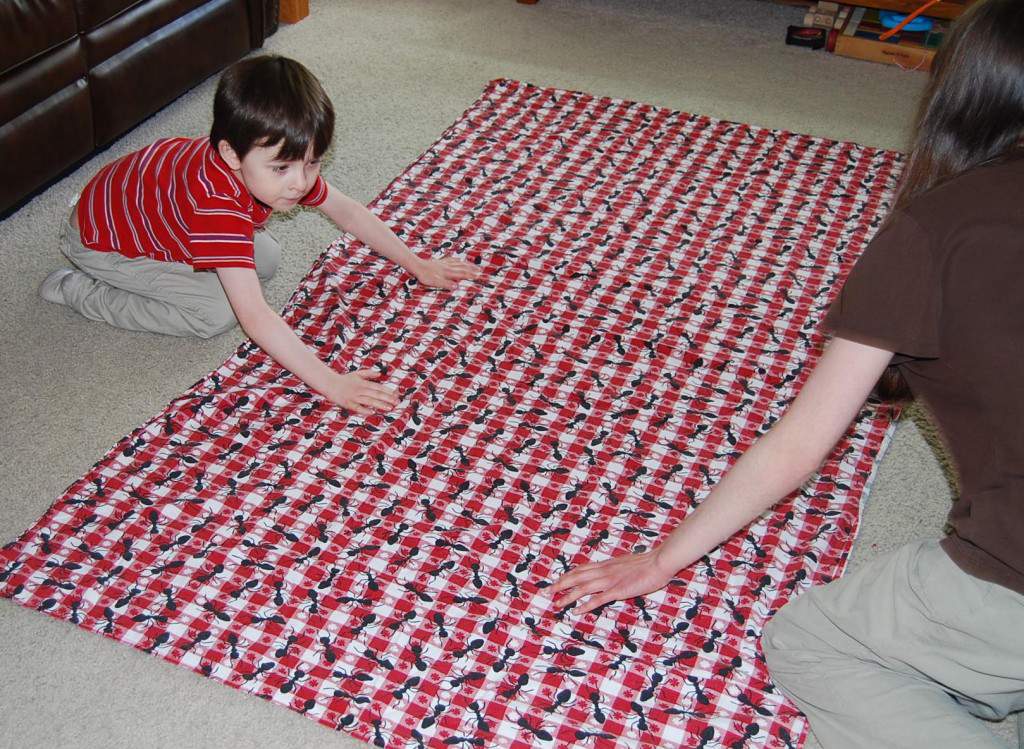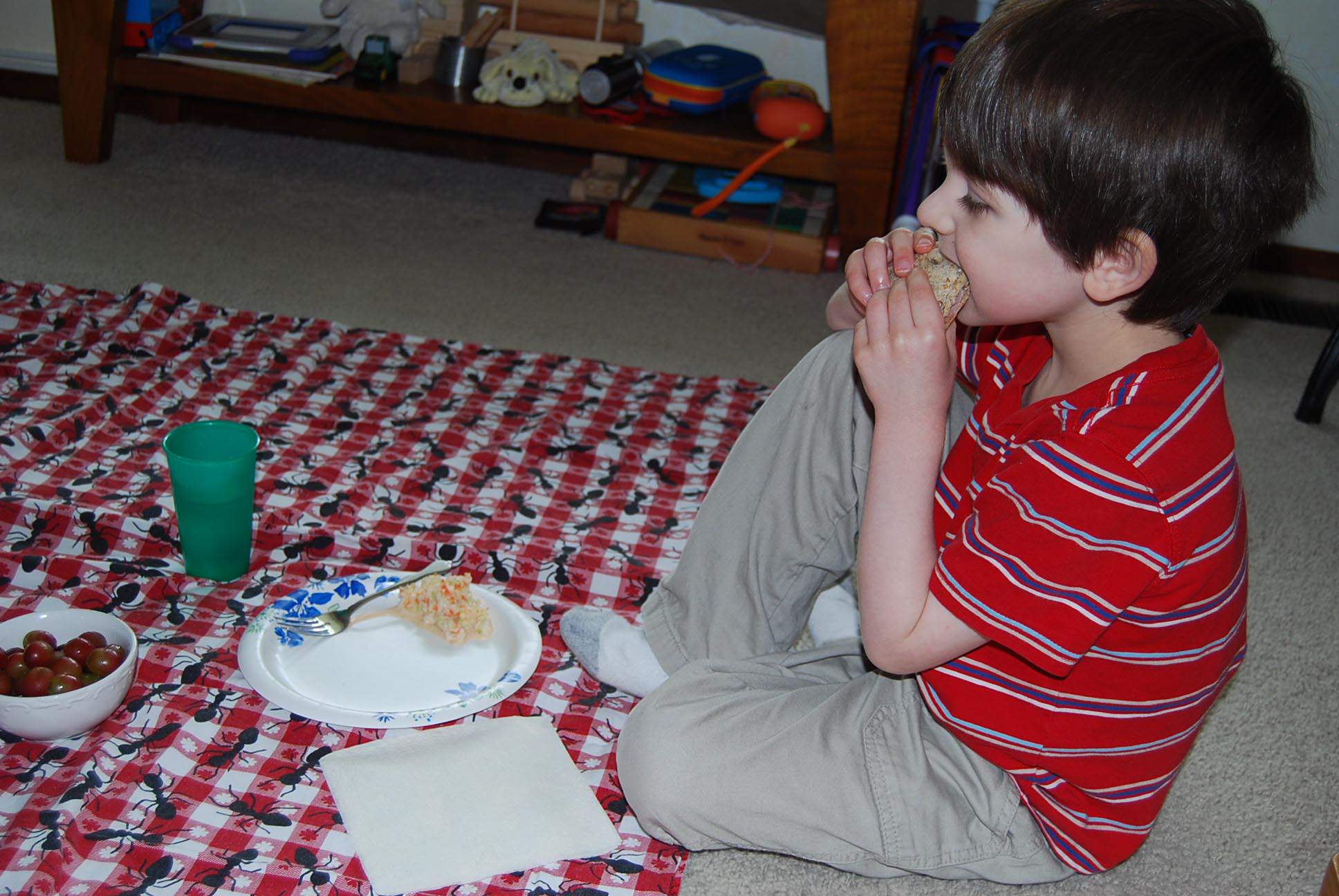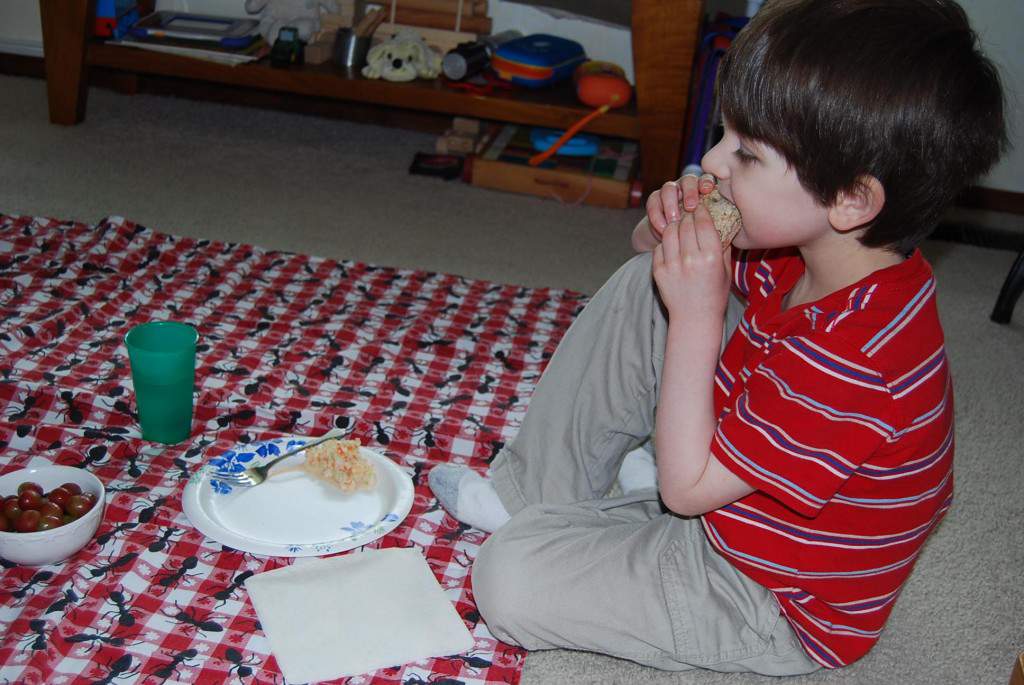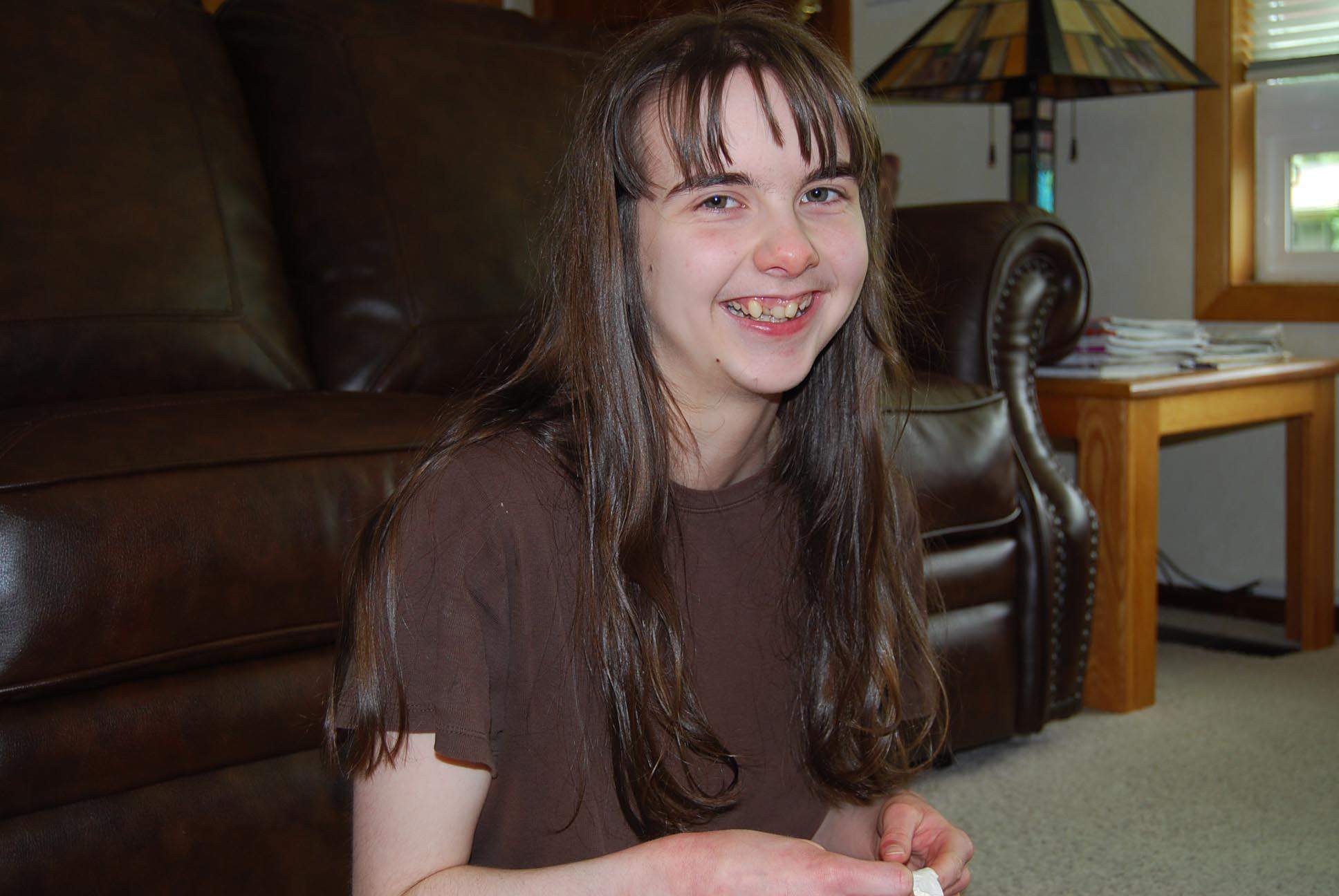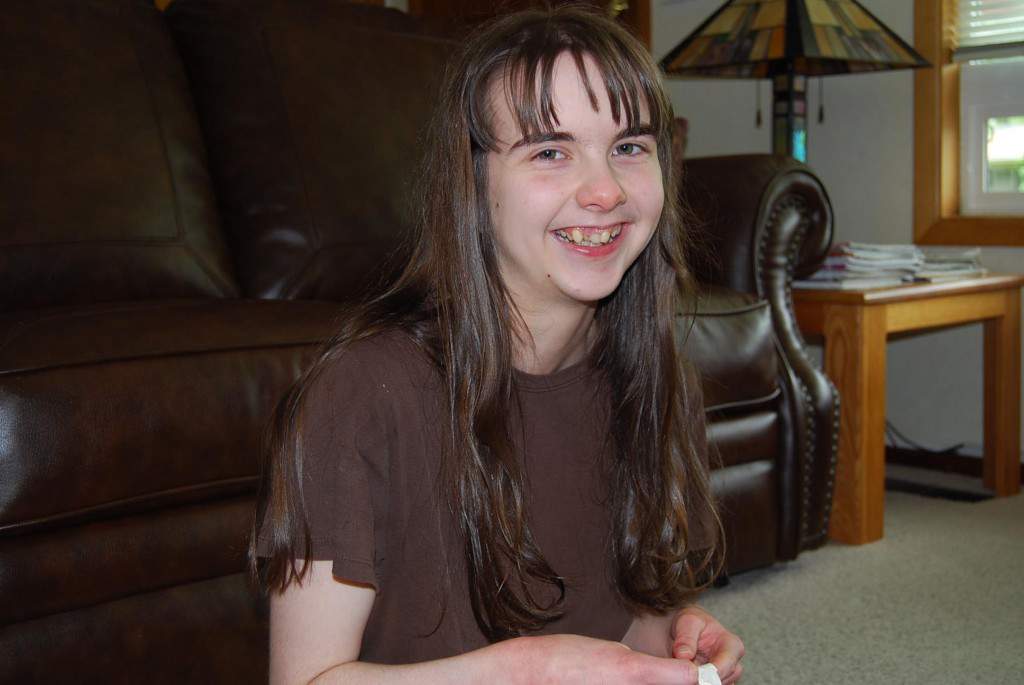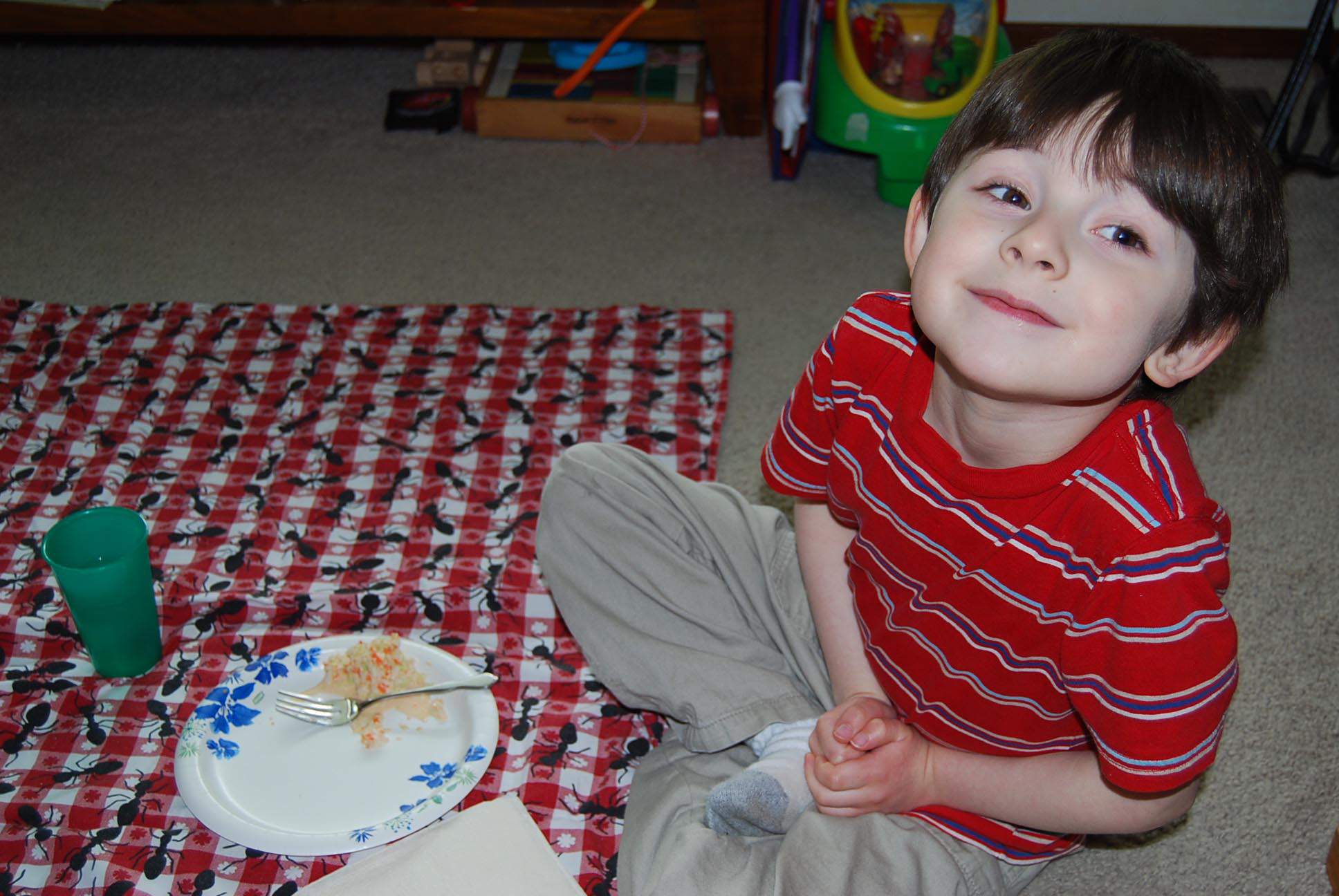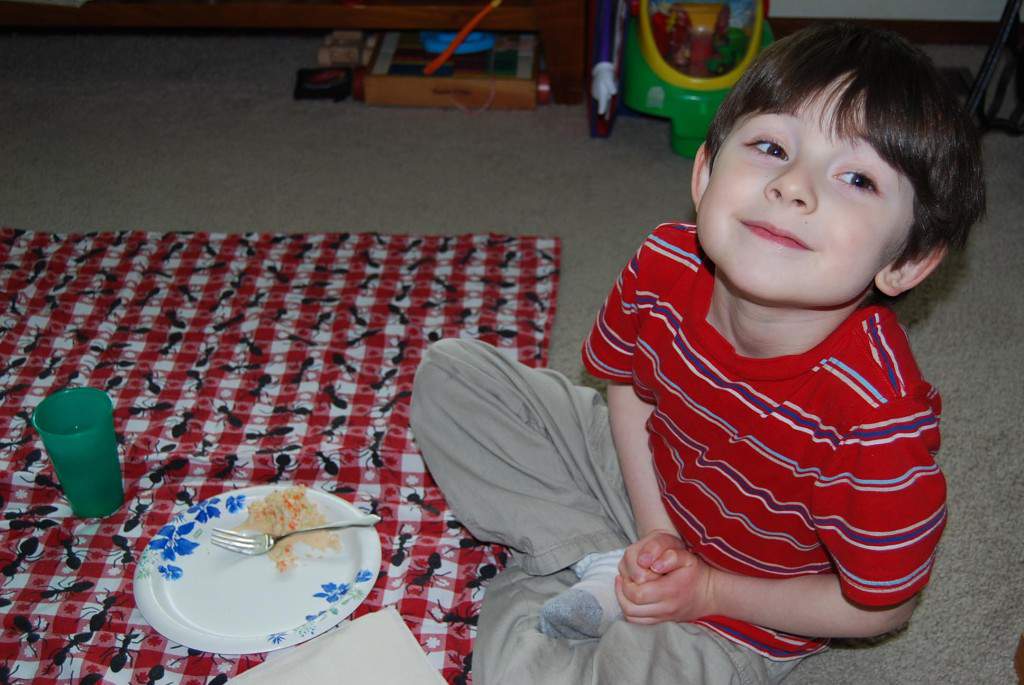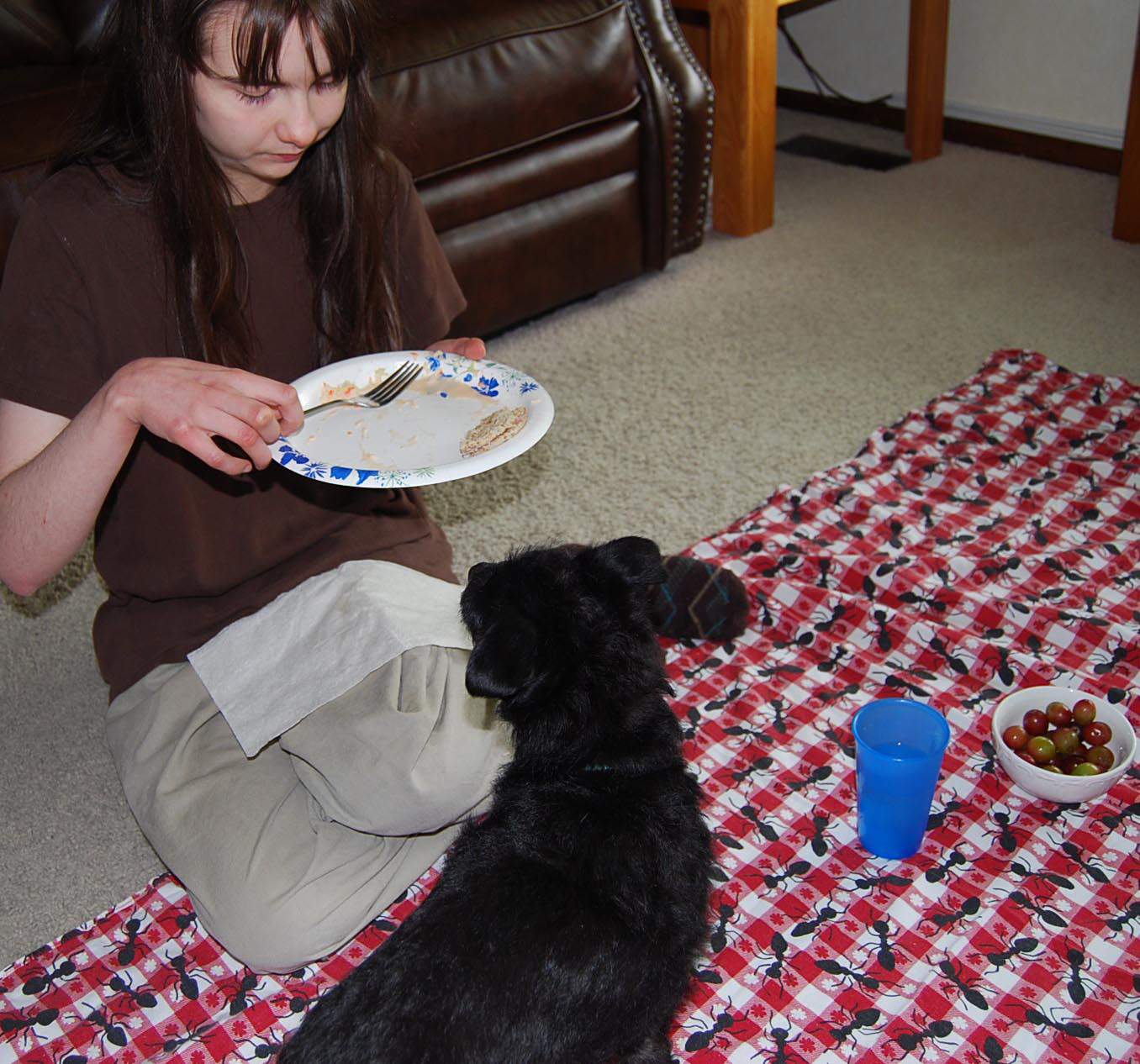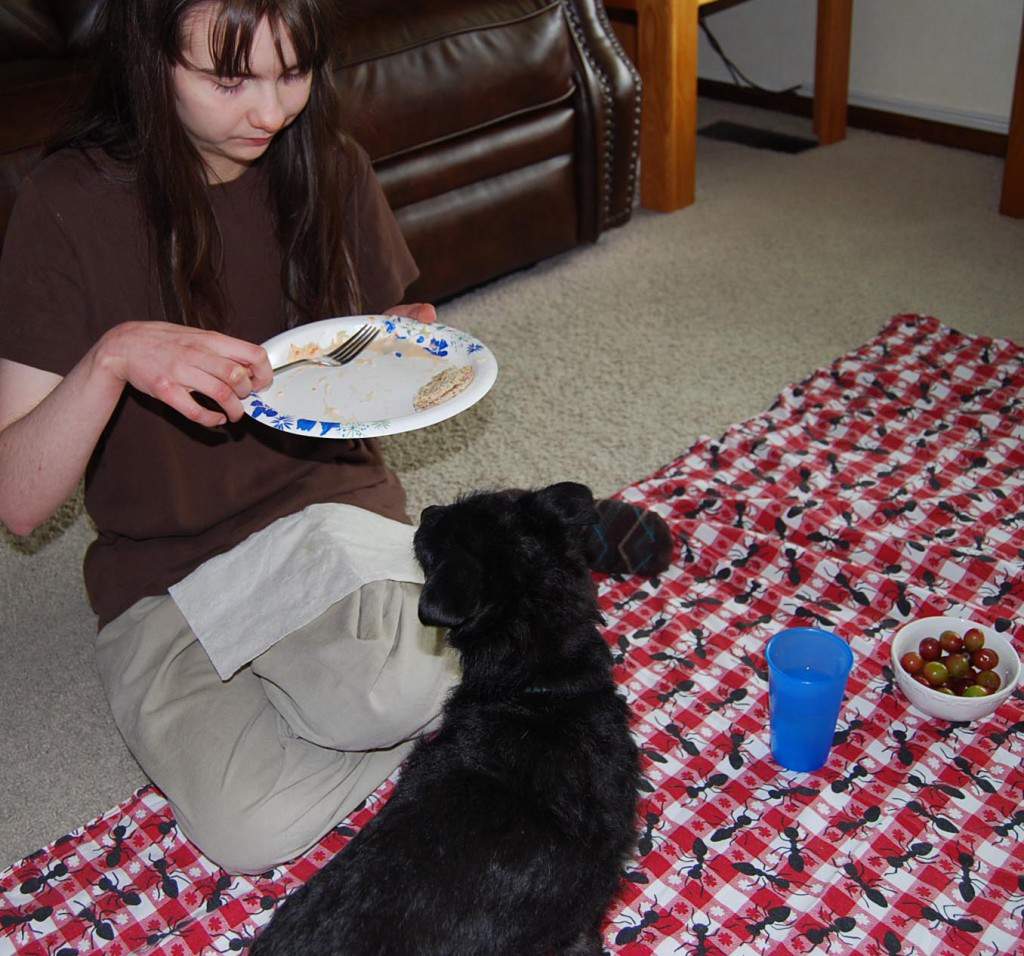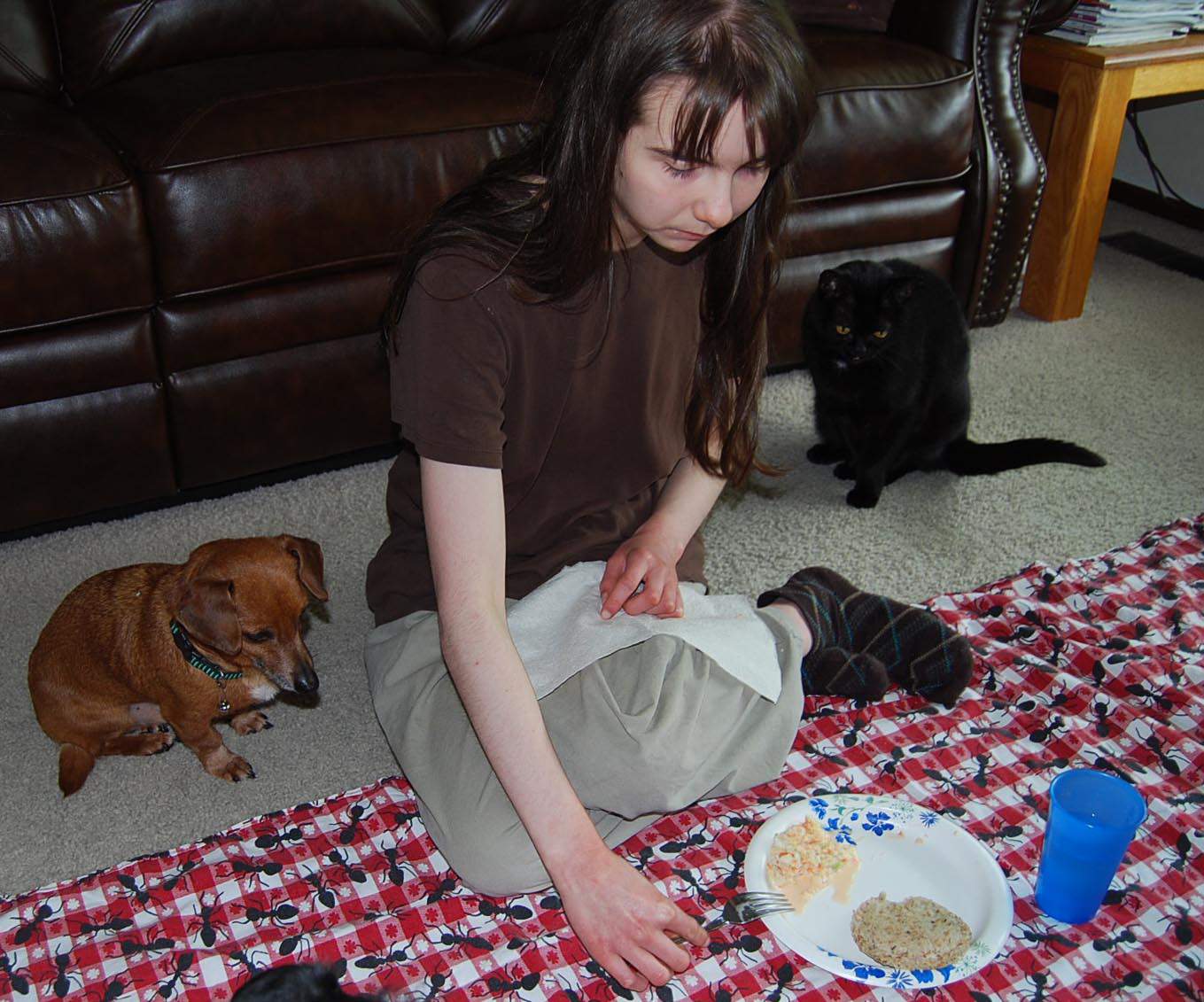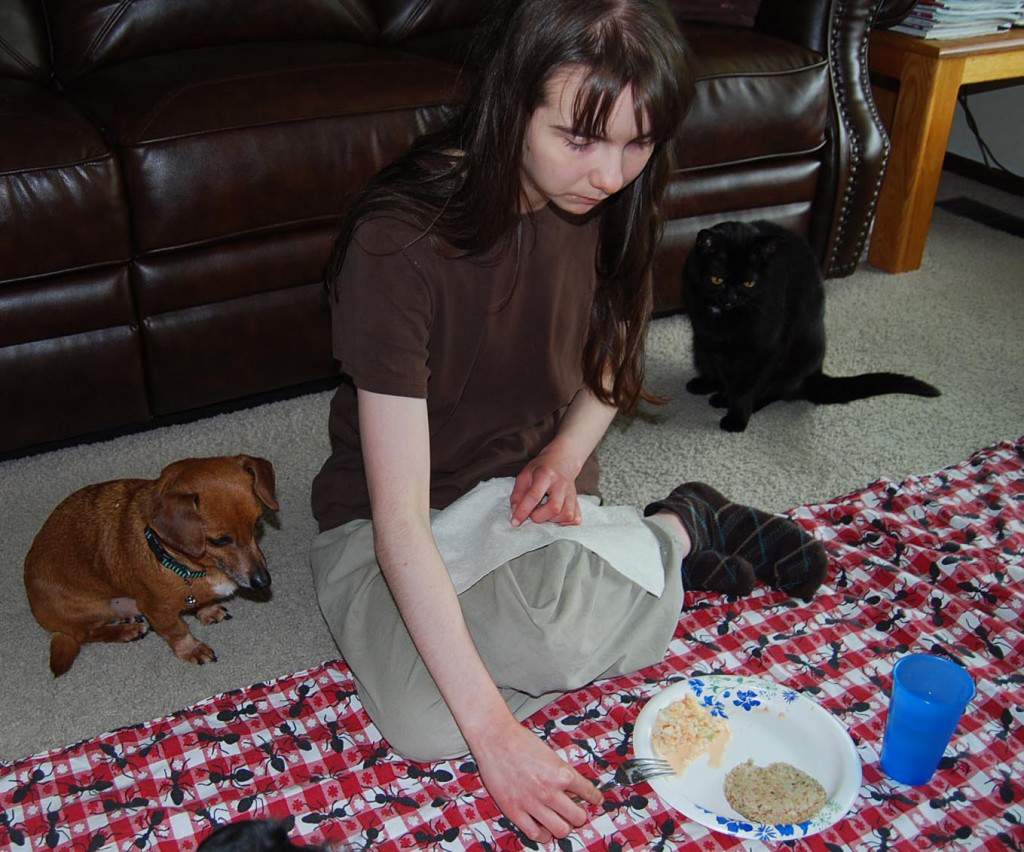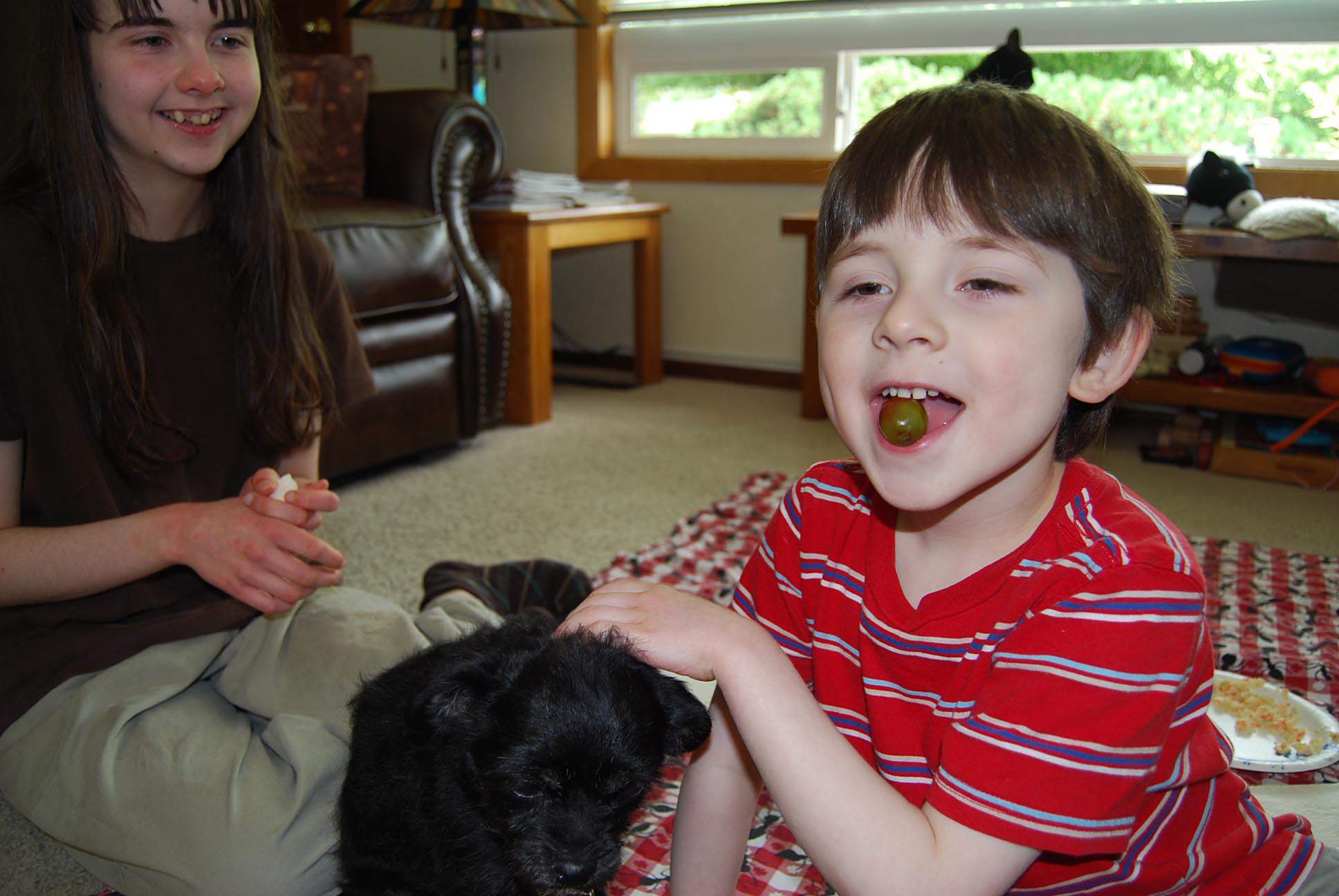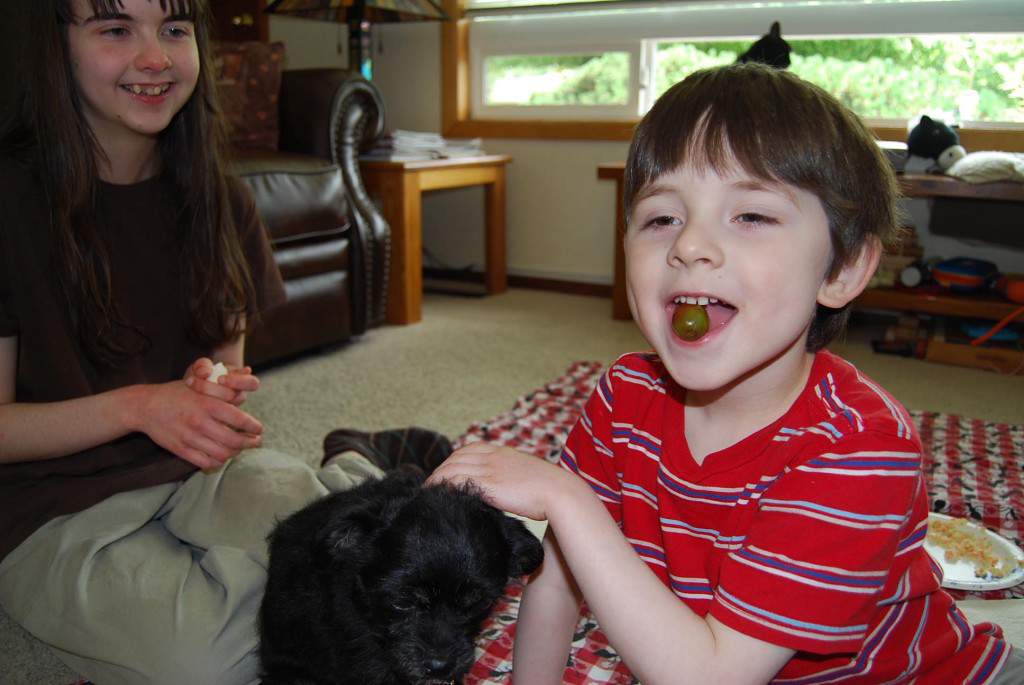 Making Dessert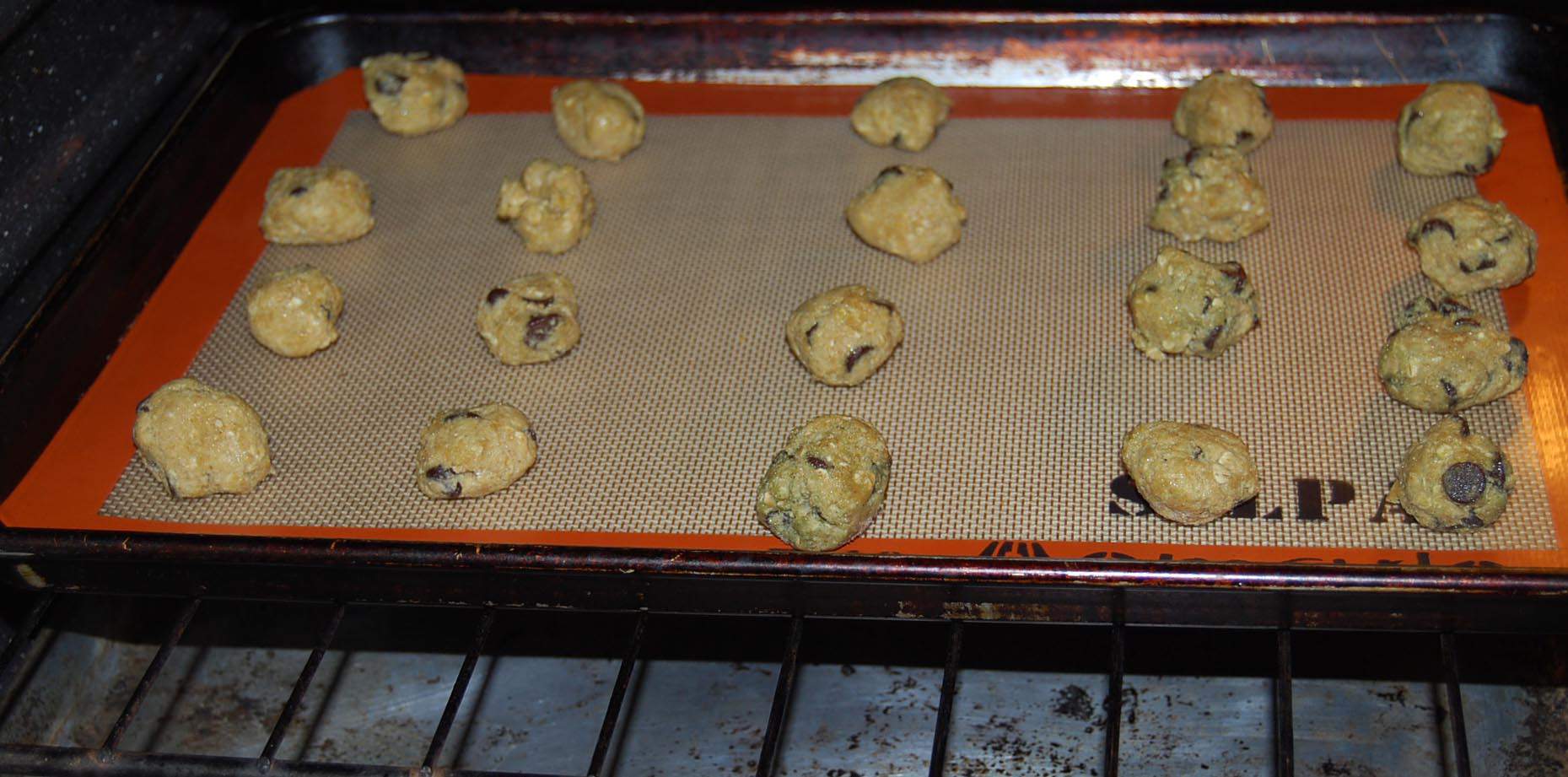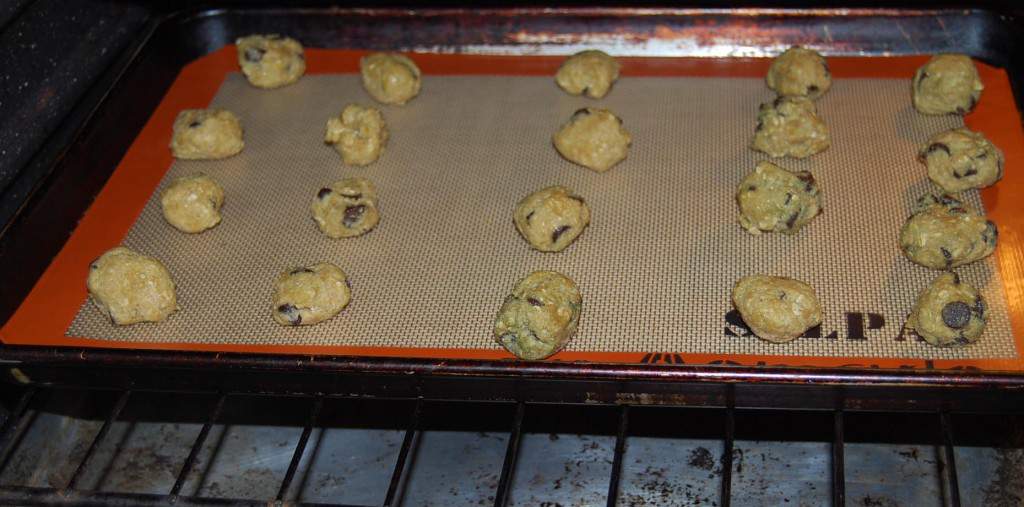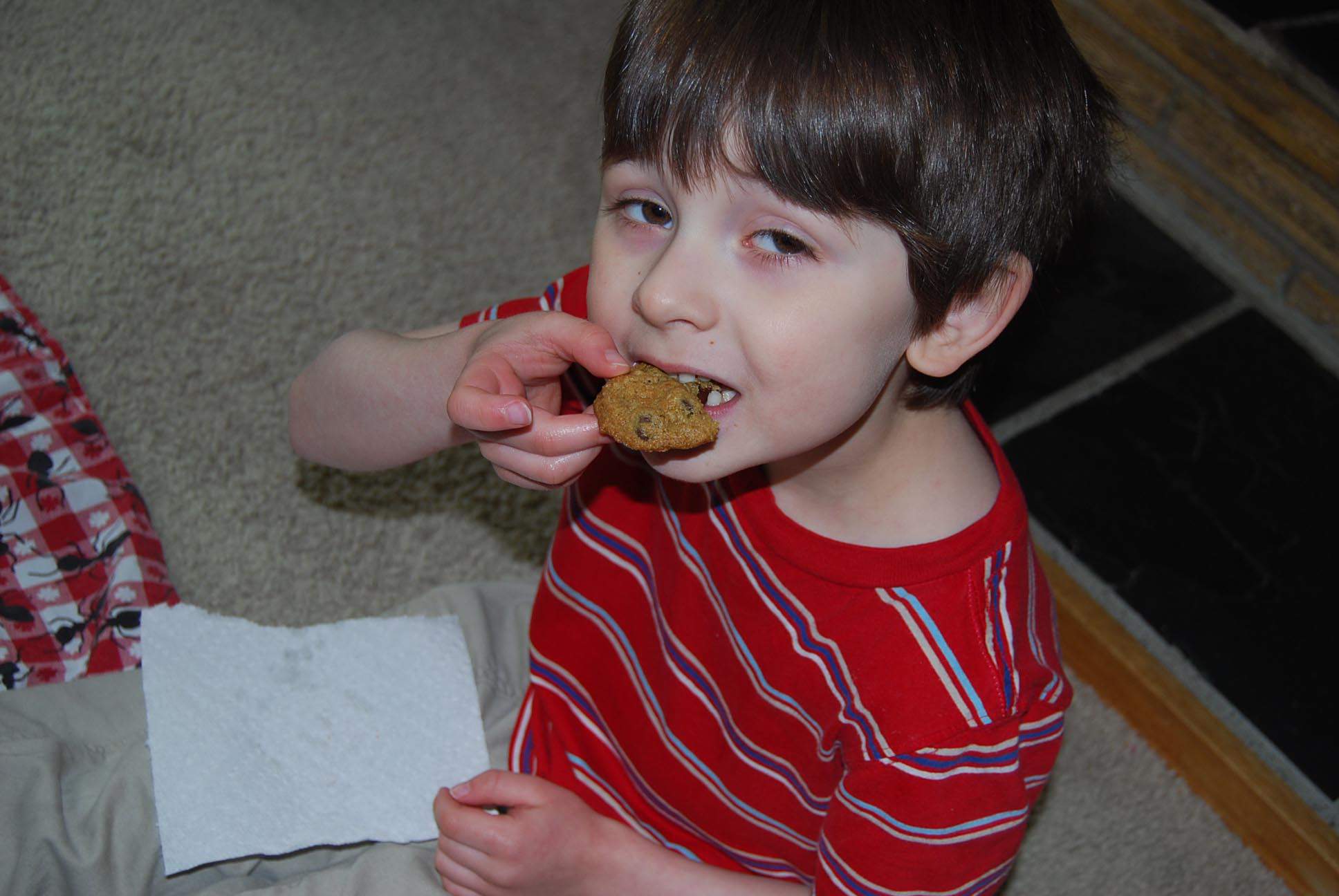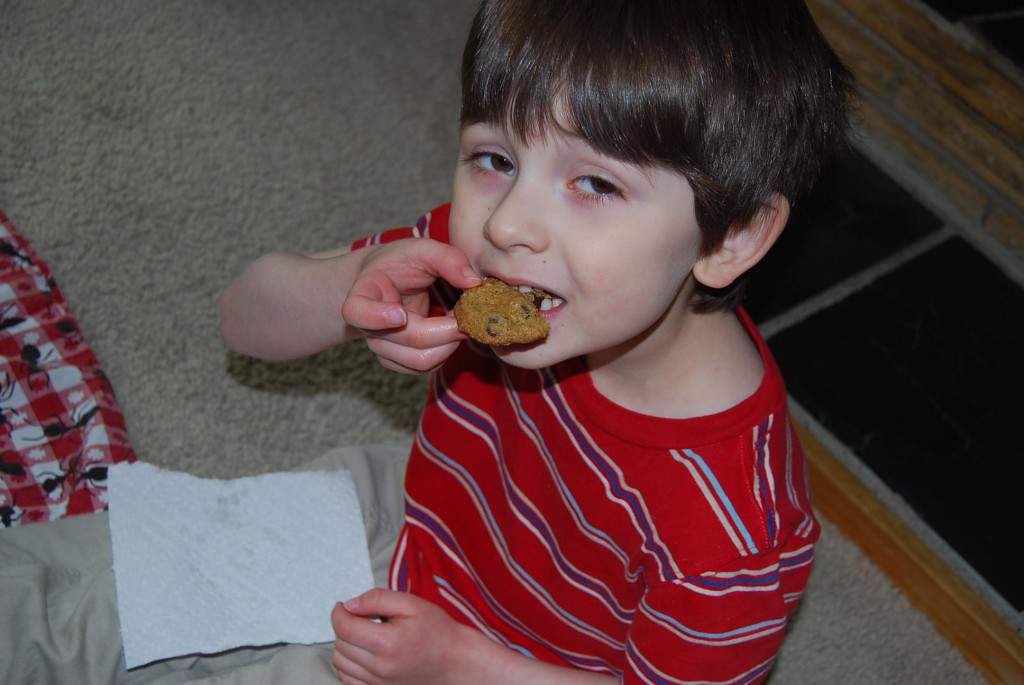 Did you do anything fun with your kids today?
[signoff]