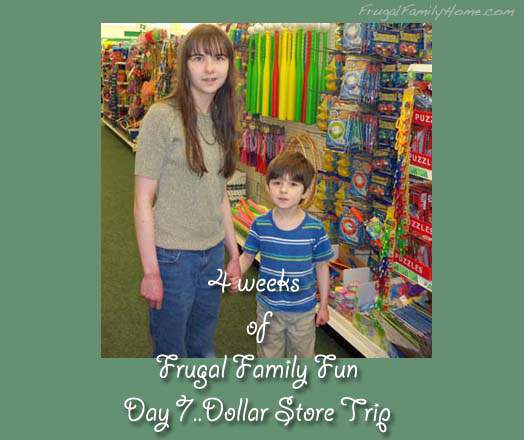 Today the weather did not look very good for doing things outside. We did get outside to pick a few raspberries and strawberries in our garden. But since it looked like it could rain at any time we decided to do something other than an outside activity today. So we decided to do an outing to the dollar store. I told the kids they could pick out an item they wanted.
So we searched through the store for something to purchase. There were lots of things to choose from. My son had to pick up many items before he decided on a ball shooter. My daughter decided that also looked like a good item so they both ended up with the same thing just different colors..
After lunch we got the ball shooters out and the kids had fun shooting the balls all over the living room. Then they set up a few items to try to knock down with the balls. They were a little disappointed as they did not work as well as they had hoped but we did get the ball shooters to work.
We spent an hour or so out and it cost us the gas and two dollars. Not too bad for frugal family fun. I am hoping our weather will improve later this week so we can get out to do something fun outside.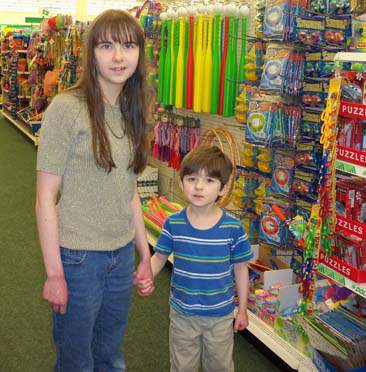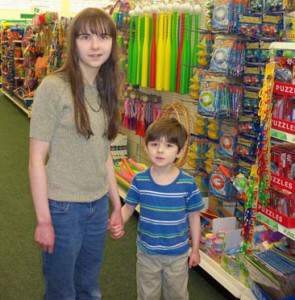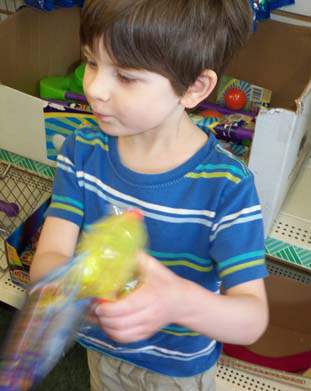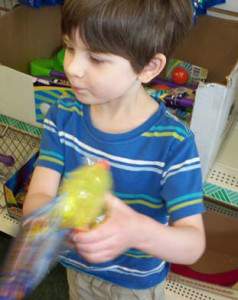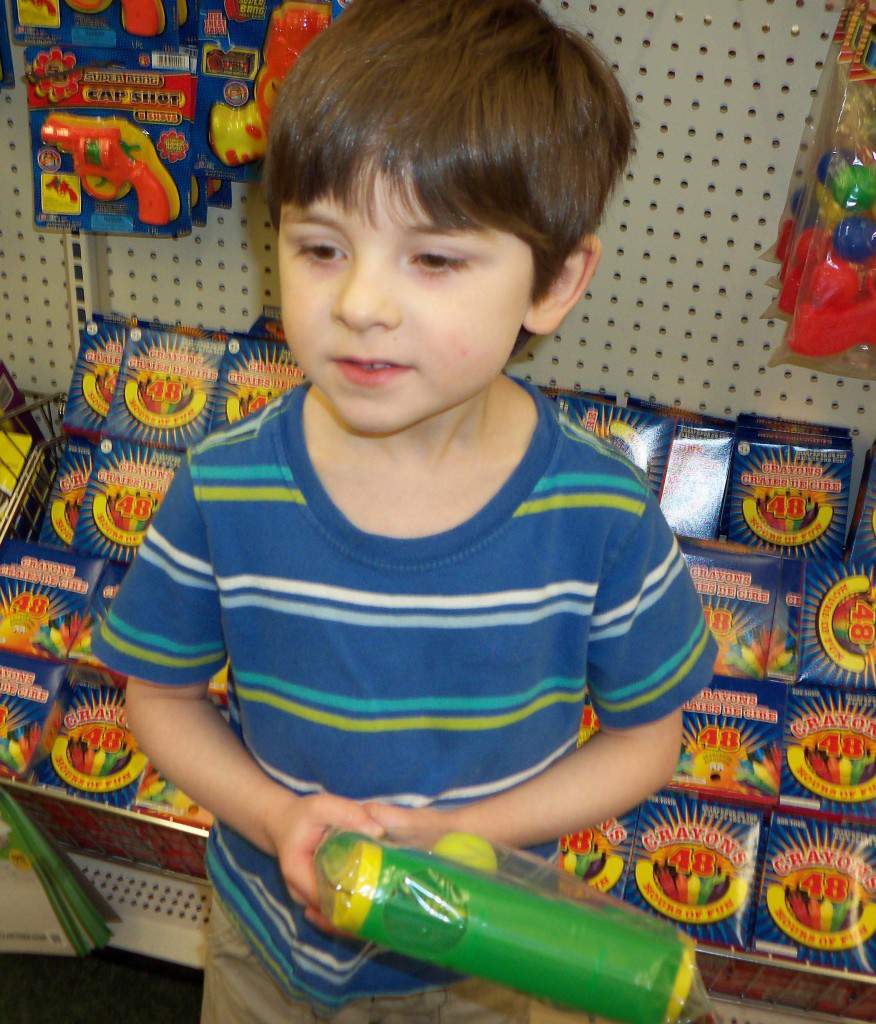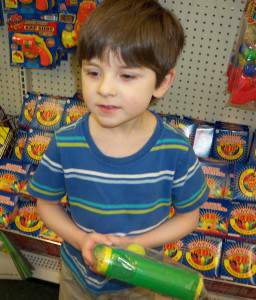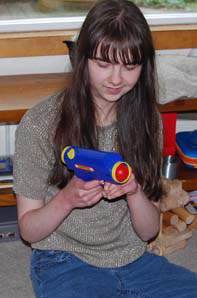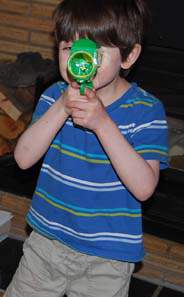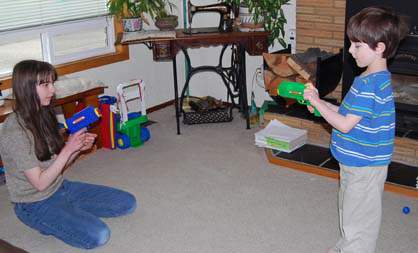 Do you and your family get to do something fun today?
[signoff]