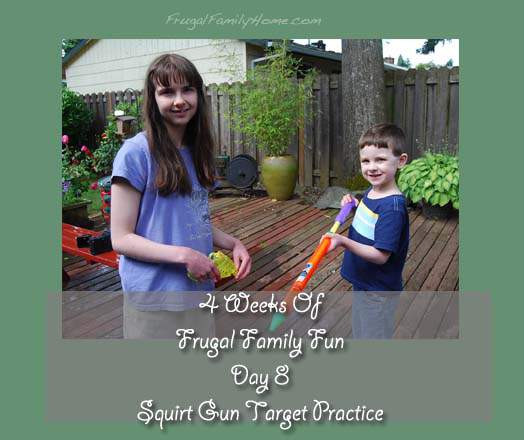 Today for our Frugal Family Fun we set up target practice for our squirt guns. It was a cloudy day but since it wasn't raining we decided to set it up. First my daughter made up the targets. Then I set it up outside and we got ready for some fun.
We had a target with a tissue paper center and if the center was hit enough it would break through. Now that was very popular with my son. We should have made a few more of those targets. There were also cones made of construction paper to knock over, that worked really well. We tried to use some cut up egg cartons to stack in a tower, but they fell over way to easy. So I found some little black pots we use to start seeds for our garden. We stacked those up in a tower and they worked really well.
The kids had fun squirting at the targets for quite a while. Then my son decided to squirt bugs. Finally they both started squirting into the air to pretend it was raining. The sun decided to come out which made it not so cold. But by the time it was almost lunch the clouds started to come back so we called it a day for outdoor squirt gun playing. But this was such a fun activity for everyone, we will have to do it again on a warmer day.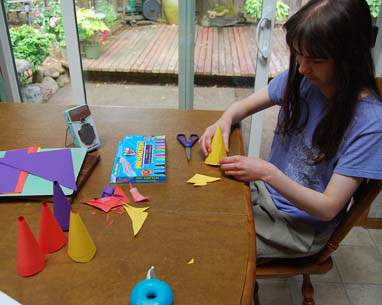 My daughter helped to make the targets, her brother was too busy with daddy to help.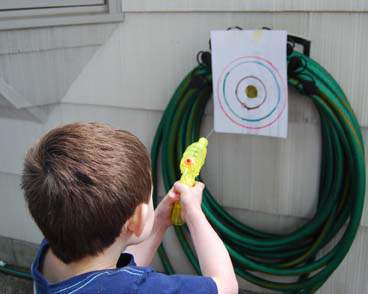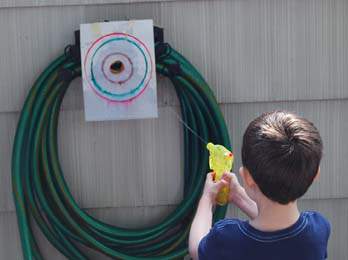 He made a hole in the target.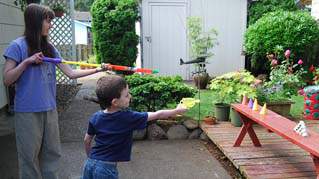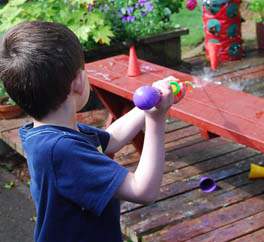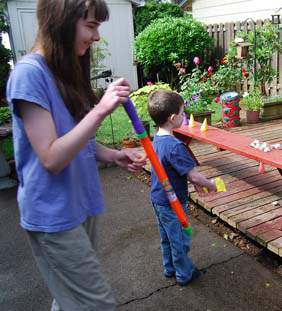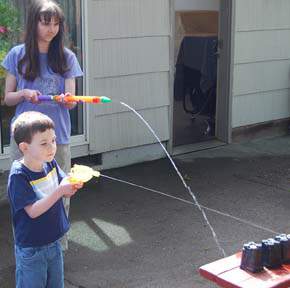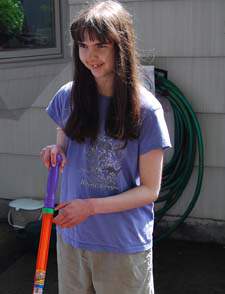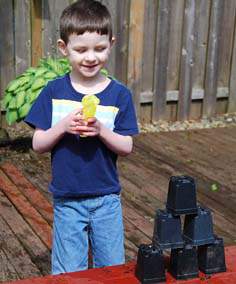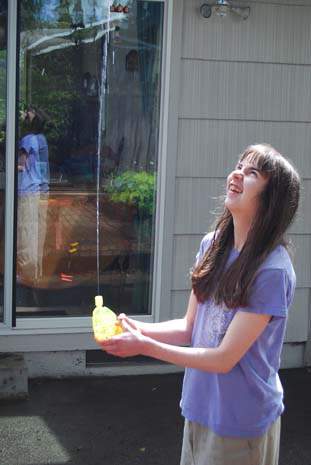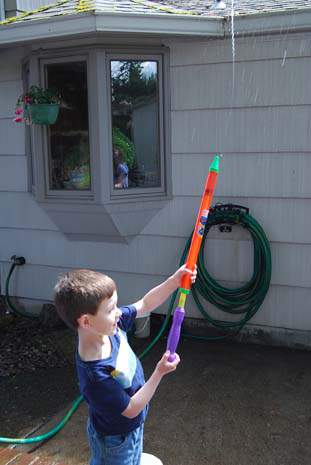 What fun did you have today?
[signoff]