Christmas giving can easily get expensive. If you are on a tight budget but want to give others gifts, why not give the gift of your time. It doesn't cost much and can help you to connect with friends and those you love.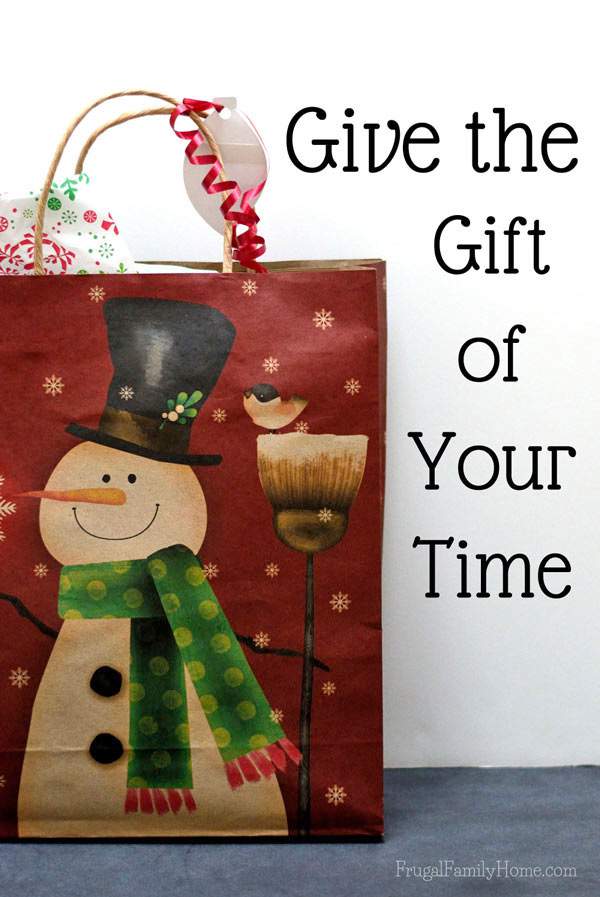 Most kids would love to have a special time with their mom or dad. I know I remember more about those special times I spent with my mom, dad or grandparents, so much more than any presents I received.
Like the time my grandpa was taking the time to teach me to hit a baseball. I finally connected with the ball and it was line drive right into his belly. Lucky for him, we were using a plastic bat and whiffle ball. I still remember that time like it was yesterday.
Or the times, when we had a bad ice storm. Everything would be covered with a thick coating of ice and my grandma's power would go out. We lived a mile away from my grandma and she would walk over to our house for the day. When it came time to go back, I would go with her and stay the night. Sometimes we had power other times not. But it always was a special time to be together.
Making memories with your kids, family and friends is so important. I find in everyday life it's hard to find time to really connect with others. There is always something online, to pull me away from real life. Finding a balance can be hard.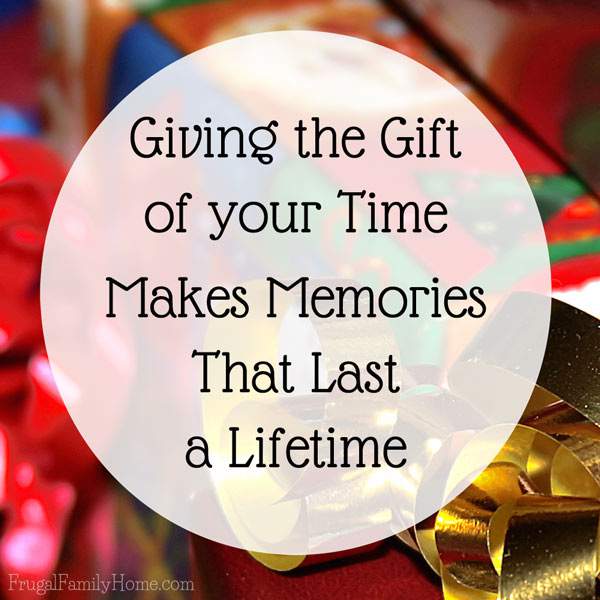 Give the Gift of Time
Why not give something more precious than anything you could buy from the store, give your time. It can be as easy as offering helping  a hand when you hear someone needs help or as elaborate as planning a special time to get together. Helping and giving to others is really what this season is all about.
I know Christmas is upon us, so I want to help you out. Print off these cute little cards for others to use to claim their gift of time from you. Just click on the photo below to print off the Christmas coupons. You can fill them out with whatever you want.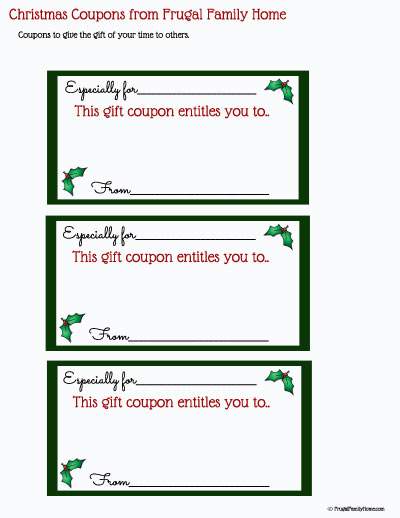 Time Giving Gift Ideas
You might want to fill in for your kids something like, this coupon is for an hour of undivided time with mom. Or maybe this coupon gets you a first class seat in helping dad with the car. Anything you know your child would love doing with you.
For you hubby, you might spice them up a bit, with a special time for just the two of you, after the kids go to bed. Or maybe a coupon for a stay at home movie night or a foot massage.
For friends and family, you might give one that simple states I'm here to give you a helping hand the next time you need it. Or maybe something more specific like, I'll make your diner the next time you are sick, or call me the next time the gutters are clogged with leaves, I'll be right over to help.
I left the gift coupons blank, so they would work for just about anything you can think of and for anyone. Making it easy to give the gift of your time.
How do you make sure you have time to really connect with family and friend you love?
[signoff]
[connect]