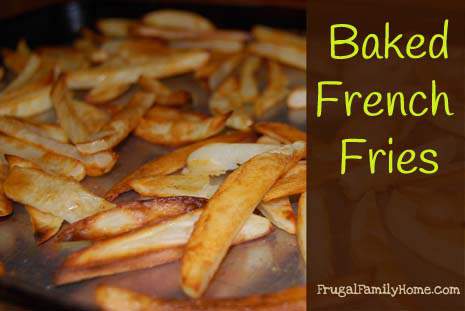 If your kids like french fries as much as mine do this recipe is for you. This recipe uses the oven to cook the potatoes so there is no frying. My family loves these and I hope your family will too. I use about 5 medium potatoes to serve the four of us in our family.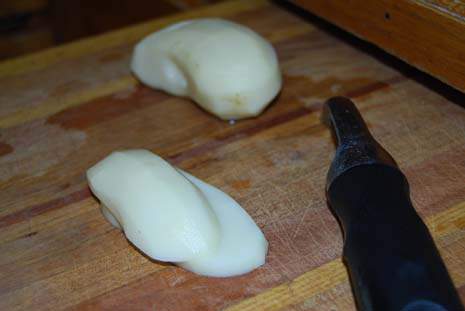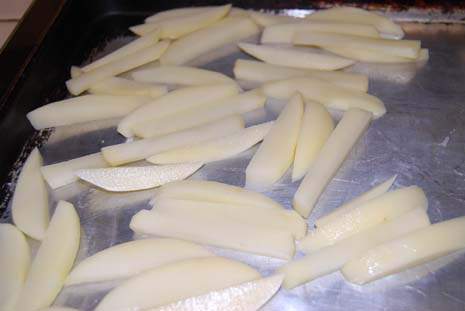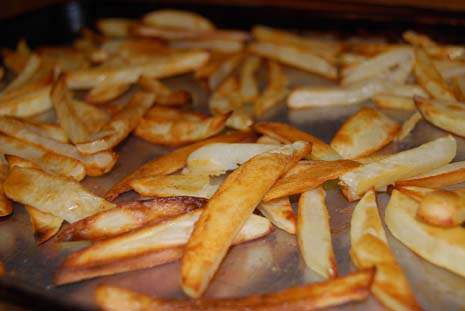 Baked French Fries
5 medium potatoes peel and sliced (you can leave the skin on if you prefer)
2 tsp Salt
4 Tablespoons Oil
If you have time cut and place the potatoes into a bowl and cover with cold water. Store in the refrigerator for about 2 hours. If you don't have time for this step the fries will still be great.
Drain water if you were soaking them. Add them in a single layer on a cookie sheet. Add the oil and distrubute the oil to all the potatoes. I use my hands but you can use a spoon if you prefer. This is a great job for the kids too.
Sprinkle with salt and place in a preheated 500 degree oven with the rack in the position so your fries are baking in the upper 3rd of the oven. Bake 15 to 20 minutes or until golden.
I have found by cooking them in the upper 3rd of the oven there is no need to stir or flip the fries. Cool slightly and enjoy. We like them with fry sauce.
Variation 
You can add more seasoning than just salt.
Try pepper and garlic to make garlic fries.
Add Seasoning salt for a seasoned fry.
Enjoy!