This is a real easy way to make blueberry sauce for your pancakes, waffles or even ice cream. I usually wait until I can get the blueberries fresh for $.50 for a 6 oz container. So this makes this recipe very economical.
Blueberry Sauce
Ingredients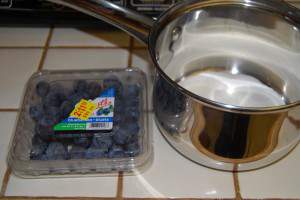 1-1 1/2 cups blueberries fresh(might work just as well with frozen)
enough water to cover the berries
4 Tablespoons sugar (more if you want it sweeter)
First take your blueberries and wash them. Put them into a saucepan and add the sugar. Add just enough water to cover the berries. Cook on medium.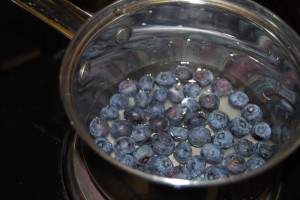 Once berries have cooked for a few minutes. Take a potato masher and squash the berries. Be careful not to get any on your clothes as they will squirt.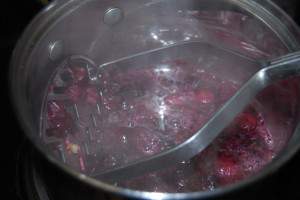 Simmer until sauce starts to thicken. About 3-5 min on low. Once thickened remove from stove and let cool or use warm.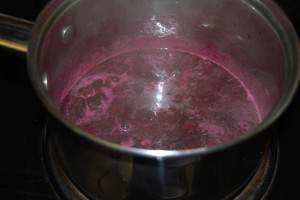 This will store in the fridge for about 1 week if it lasts that long. Make about 3/4 cup.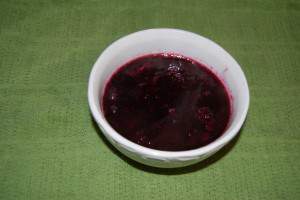 This post is linked up at
Subscribe and you'll get Recipes
sent right to your inbox!
Click the button below and fill out the form.