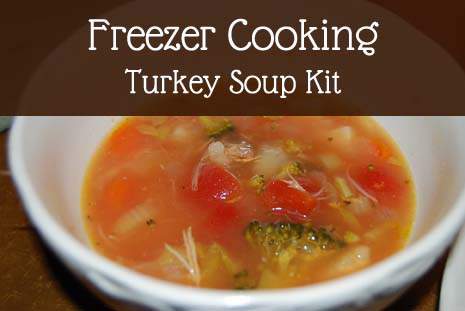 If you don't know what to do with all the leftover turkey each year from Thanksgiving here is a recipe that you can make for your freezer to have turkey soup later in the winter. This recipe is easy to do the day after Thanksgiving. Here is how I make up my turkey soup kits.
Take your carcass of your turkey and put it into your crock pot. Then add a few pieces of cut up celery, onion and a carrot or two. Fill the crock pot two thirds full with water and then set to low to cook overnight. In the morning strain the broth into a bowl and cool in the refrigerator. Discard the bones and vegetables.
Once the broth is cooled put 1 to 1 1/2 cups of diced leftover turkey into your freezer container. I use quart sized containers that are square in shape and they seem to work really well. Then fill the rest of the container with broth. Make sure to leave a little headspace for expansion. Then freeze.
Later in the season when you want to make soup dice up one onion, 3-4 stalks of celery, 2-3 carrots sliced, and 2-3 potatoes. Add a tablespoon of oil to a stock pot or large pot and then add the vegetables. Cook for about 5 minutes.
Once vegetables have cooked a little. Add the broth and turkey. As you can see from my pictures below, my broth and turkey didn't thaw very much. So I added about 1 cup of water to the vegetables and then added the turkey/broth frozen block. I cooked this on medium until the block of broth had thawed all the way and then I simmered it until the vegetables were soft. I added a can of diced tomatoes and some salt and pepper to taste, along with 1 teaspoon of thyme and parsley.
This makes a really hearty soup. I usually will serve it with some biscuits or breadsticks and some fruit to finish out the meal.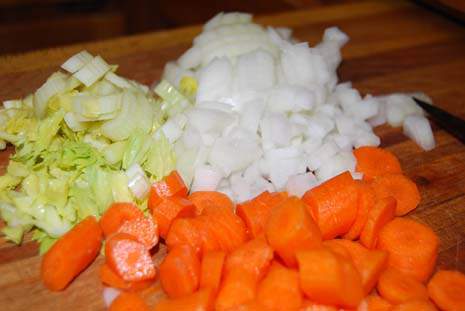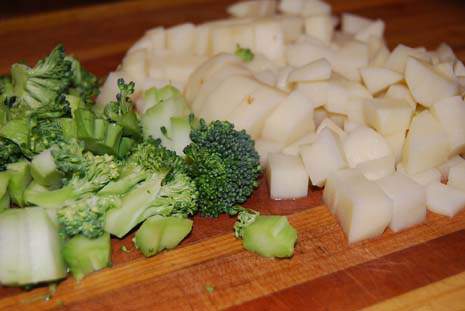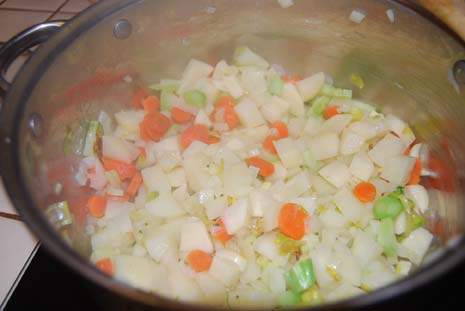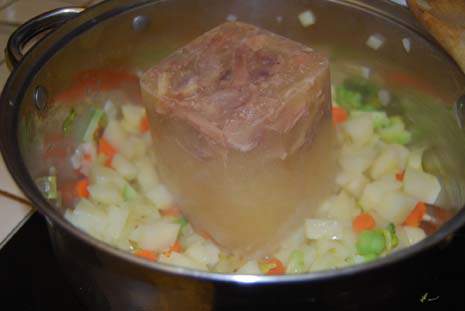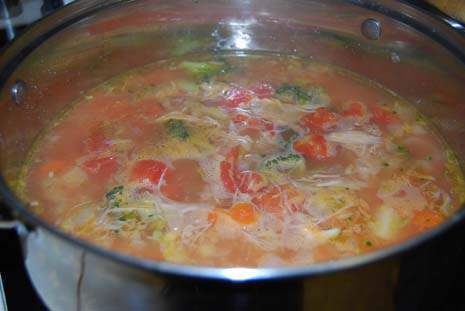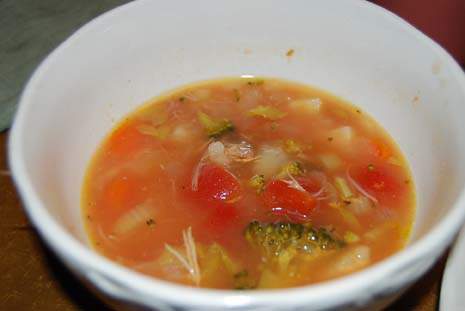 Variations
Leave out the potatoes and add some pasta in the last 12 minutes of cooking time.
Use different vegetables or the vegetables you have on hand. I added some broccoli because I had some.
Use frozen vegetables to make the soup even easier to make.