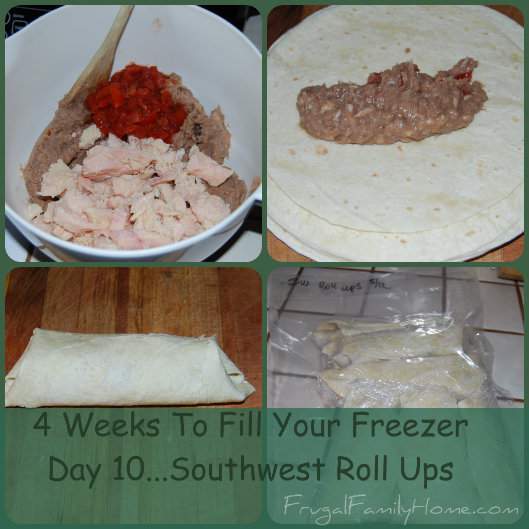 Today freezer cooking is Southwest Roll Ups. This is the last day for lunch freezer cooking. I hadn't made this recipe before so I was excited to have a new recipe to try.
These were really easy. I had some cooked canned chicken that I used along with the refried beans I made last week. We didn't include cheese because of my family's milk allergy. But we like burritos without cheese so I don't think we will miss it.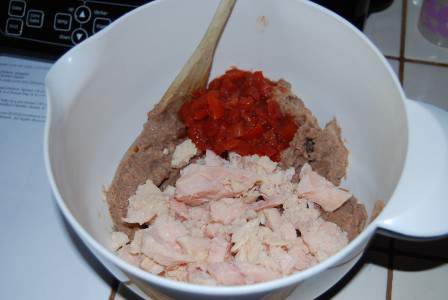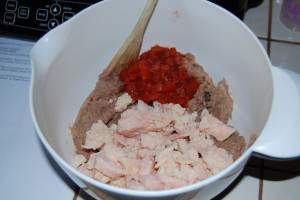 I made my own salsa to go into the roll ups. To make my salsa I use a can of diced tomatoes along with some salsa seasoning I get at Azure Standard. It makes a really nice salsa. I add just a little salsa mix as I don't like my salsa very spicy but you can add more for spicier salsa.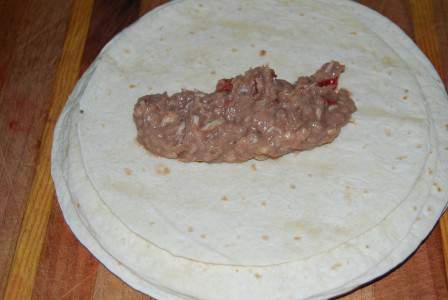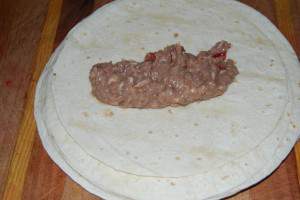 After mixing just put filling on tortilla wrap and roll. I really like the ease of this recipe.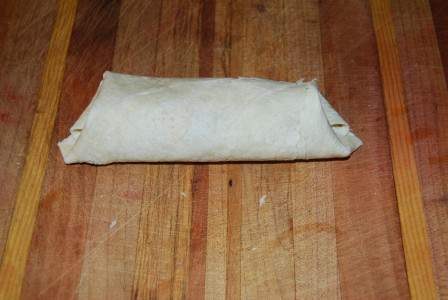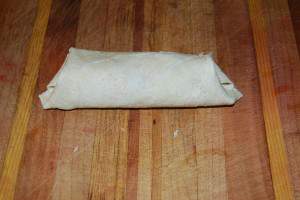 I wrapped 5 roll ups in plastic wrap and then sealed them in a Food Saver bag. I don't think they will be in the freezer that long. As I am sure my husband will love these.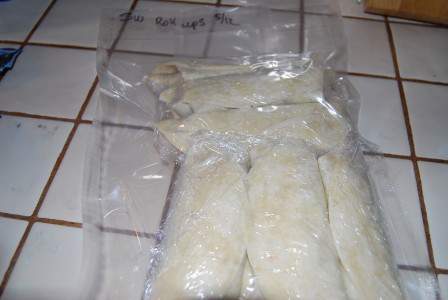 If you are wanting to start freezer cooking but haven't done it before this would be a great recipe to start with. I was so happy this was an easy recipe today as Mondays can be so busy with getting back into our weekday routine. Also not having to heat up the house to cook anything was a real plus as it is supposed to warm up to almost 90 degrees today. I know I will love having so many easy to prepare meals in the freezer for this summer.
Tomorrow will be the start of freezer cooking dinners. I will be making Spice Rubbed Steak and Crystal at Money Saving Mom is going to make Barbecued Meatballs from Taste of Home for the freezer.
Did you do any freezer cooking today? Do you have a favorite freezer cooking recipe?
[signoff]