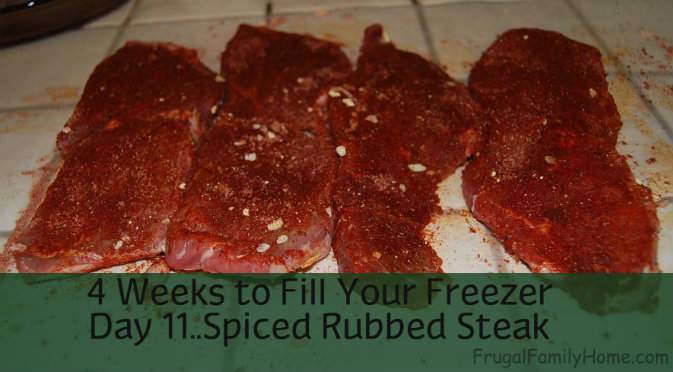 Today my freezer meal is Spiced Rubbed Steak. We are having warm weather today so I did not want to heat up the house by running the oven. So I am making a different recipe than the Barbecued meatballs from Taste Of Home that Money Saving Mom is making today. This is very easy freezer recipe and the steak is great to have ready to go in the freezer for when we want to make a meal on the grill. We are not picky about steak whatever is a good price on sale will work for us. Just use whatever kind of steak your family prefers.
I was glad to have an easy recipe today as I mowed the lawn to help out my husband. He has such a busy week this week I did not want him to feel pressure also to mow the lawn. I also got a few cucumbers transplanted in the garden and I am hoping to get to the tomatoes tomorrow.
Spice Rubbed Steak for the Freezer
Ingredients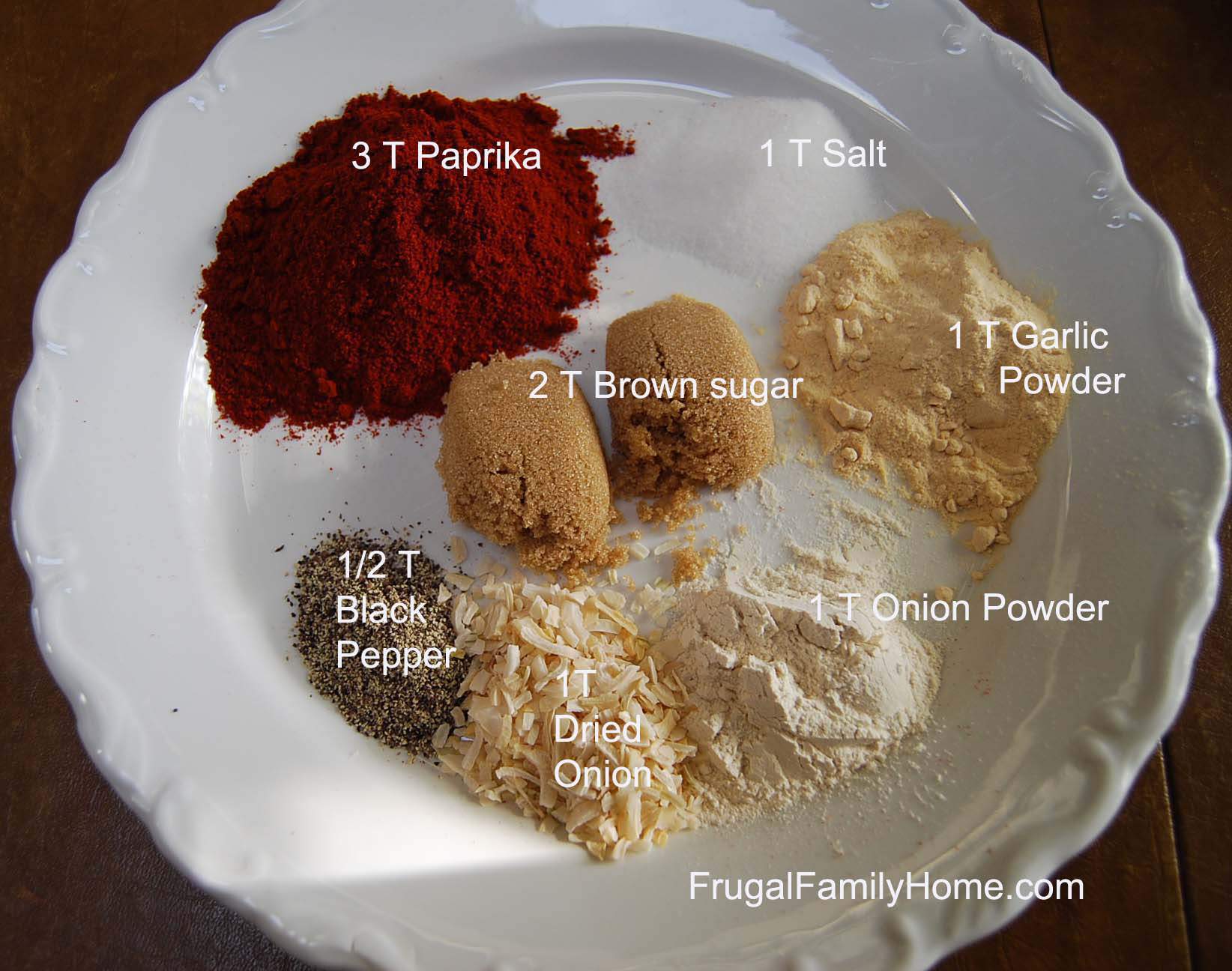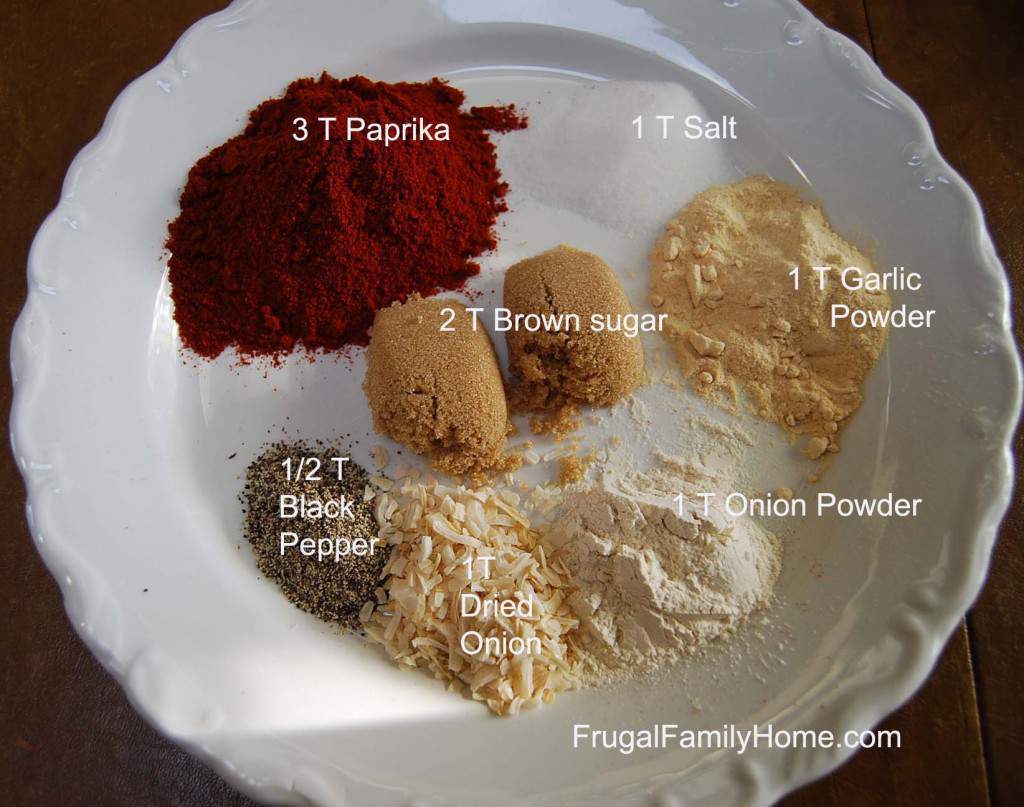 Take all the spices and mix them together. This amount of rub will season about 12 steaks. Make sure to break up any hard pieces of brown sugar and mix them all in well. If you will not be using all of the seasoning at once just take out what you will need in a separate bowl so not to contaminate the whole mix.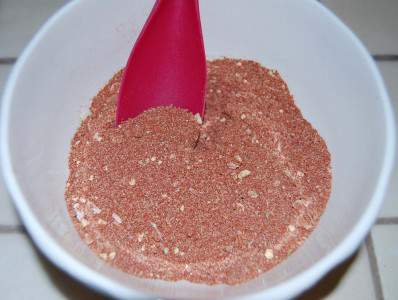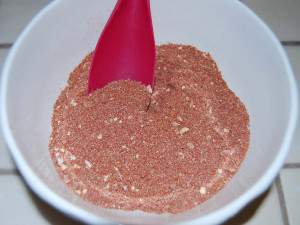 Once all the spices are mixed I placed the steak on a piece of waxed paper and then sprinkled the first side with part of the seasoning rub.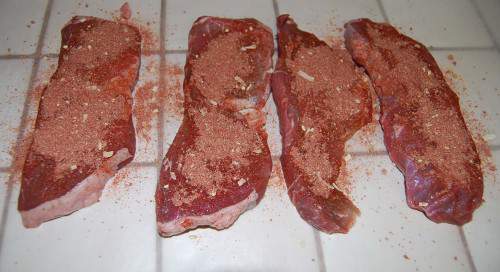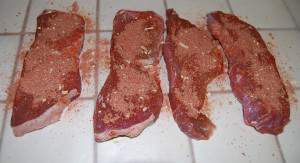 Then rub the seasoning into the meat. Turn the meat over and do the same for the second side.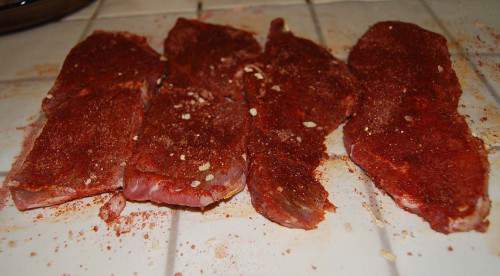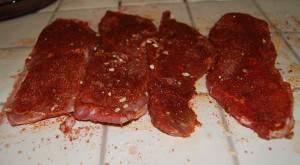 Then I just fold over the waxed paper and slide them into a zippered freezer bag. I label it and seal. Then freeze.
To Prepare
Thaw in refrigerator about 8 hours. Then grill or broil until desired doneness.
I like preparing steaks with a rub as it gives the outside a really nice flavor. If you don't like as much spice on your meat try using half as much on your steaks. Also if you will be direct grilling you may want to leave the brown sugar out of the rub as it tends to make the outside char more easily. I usually cook our steak over indirect heat on the grill so I always add the brown sugar.
Tomorrow's freezer cooking will be Herb and Spice Rubbed Whole Chicken. If you are following along with Money Saving Mom she is making Lasagna Casserole. I don't have a substitute for cottage cheese or ricotta cheese that is dairy free so this recipe just won't work for our family until I do. But it does sound really good. I purchased a few whole chickens on sale at Fred Meyer this week so I will be preparing them for the freezer.
Are you doing any freezer cooking today?
[signoff]