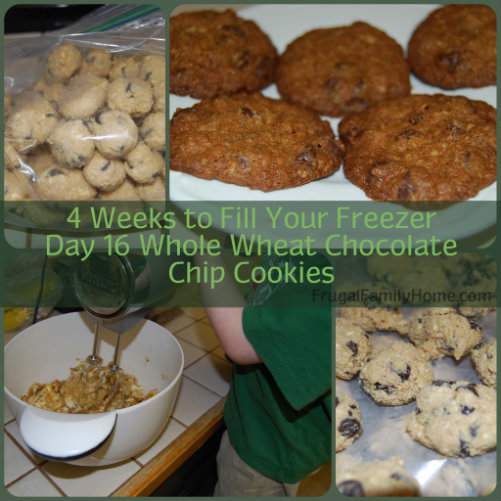 For today's freezer cooking I made Whole Wheat Chocolate Chip Cookie Dough. I have not made whole wheat chocolate chip cookies before so I wasn't sure how different they would be. We usually use half whole wheat and half unbleached flour instead of all whole wheat but today I went ahead and made the cookies with all whole wheat. I also used sun butter instead of peanut butter. My kids wanted to help so we worked together.
My son helped with the mixing of the margarine, shortening, eggs, vanilla, sun butter and both sugars.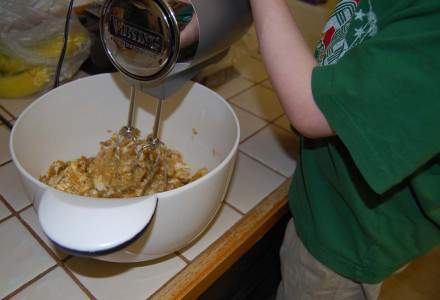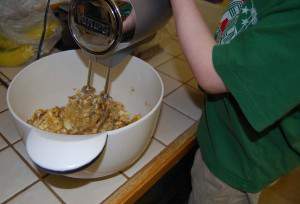 I was lucky I was watching my son as he was mixing. He started to lift up the beaters to see what would happen while it was running. I caught him just in time before we had cookie dough splattered everywhere.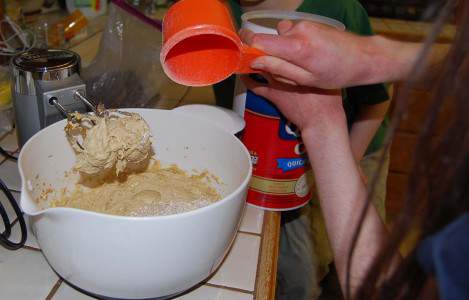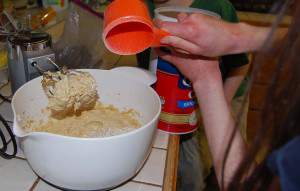 Once we had all the butter and sugar creamed together my daughter helped add the dry ingredients and the chocolate chips. Once we had it all mixed in they helped to roll the cookie dough into balls.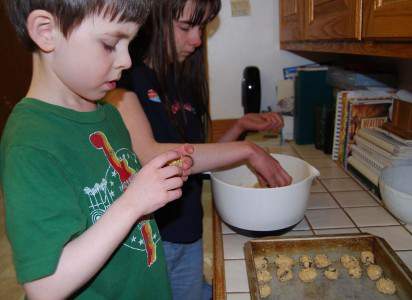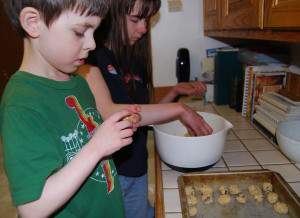 My son did not last very long at helping to roll up the cookie dough as he doesn't like his hands sticky so my daughter and myself finished them up. We ended up with about 80 cookies balls in the end.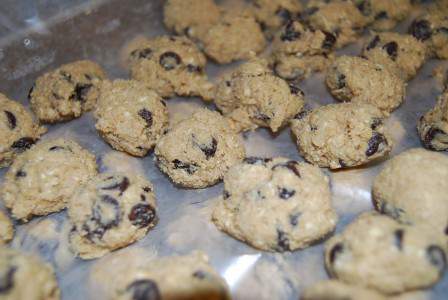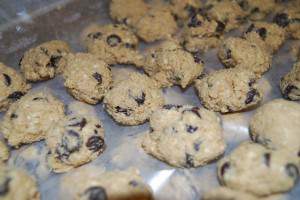 Once they were frozen we took them and placed them into a freezer bag. I have frozen cookies like this before and it is so nice to be able to make some cookies really quickly when you need them.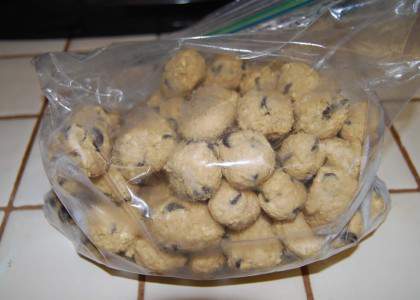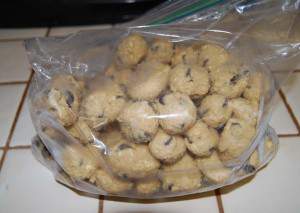 Of course we needed to sample some so I baked up a few for us to try out.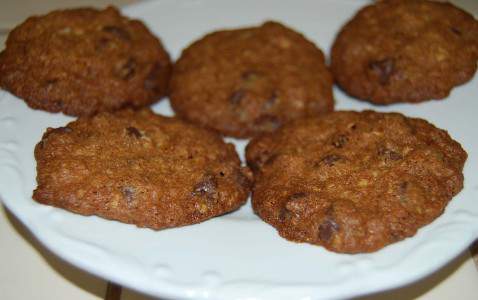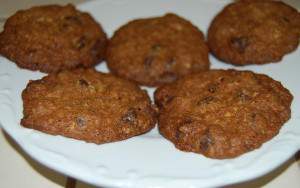 Tomorrow we will be making up some muffin mixes for the pantry. If you want to make the Easy Morning Glory Muffins the recipe is here at All Recipes.
How did you do on your freezer cooking? Did you make some cookies?
[signoff]