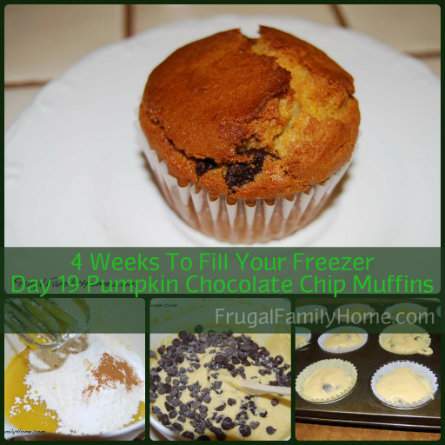 Today's freezer cooking is Pumpkin Chocolate Chip Muffins. I really like making muffins. They are easy to mix up and quick to bake. This is my first time trying to make this recipe. I did not have any canned pumpkin so I used some of my pumpkin out of the freezer that I made last fall when I cooked up a pumpkin. So the color of the pumpkin is lighter than the canned pumpkin. I also had to drain off the extra liquid the homemade pumpkin has in it.
Liquid ingredients mixed up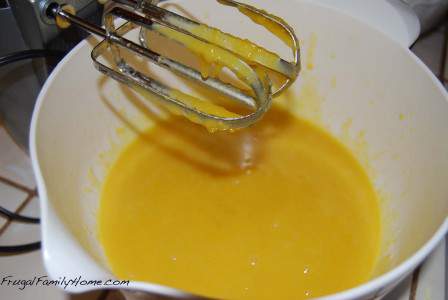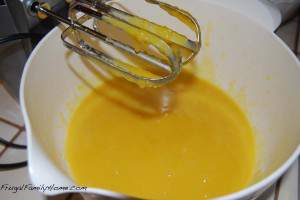 at first I though it was a little watery but after adding the flour it actually was a little thick.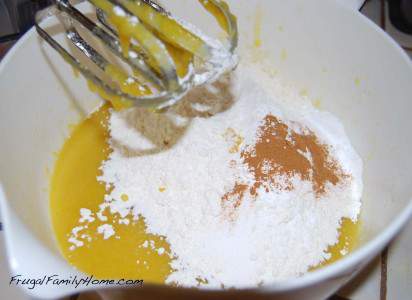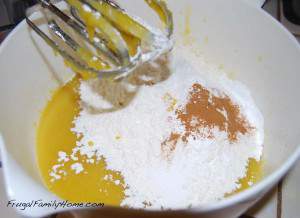 So I added a little water to the batter. Then I added in the chocolate chips. Chocolate makes everything better doesn't it?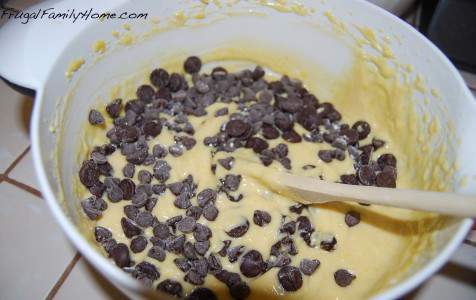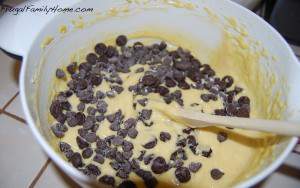 I decided to use muffin liners since I was putting these into the freezer. I was able to get 24 muffins out of this batch. Please excuse my messy drips. I really try to keep all the batter in the little cup but somehow I always have a few stray drips.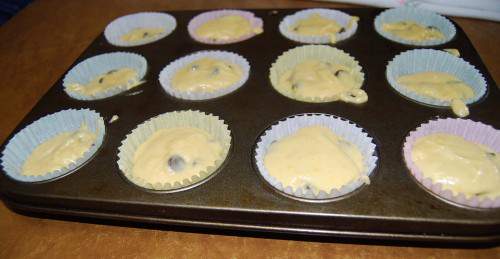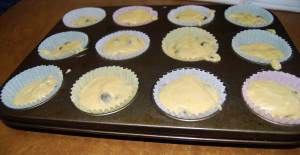 I like to bake my muffins in the upper third of the oven it gives them a nicely browned tops.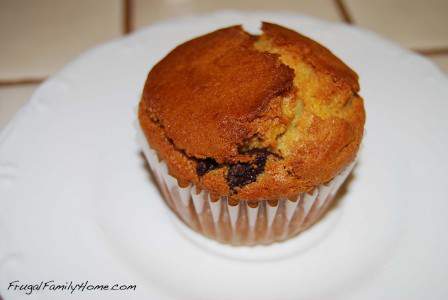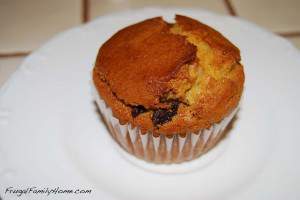 I will keep part of these out for breakfast tomorrow and the rest went into the freezer for later.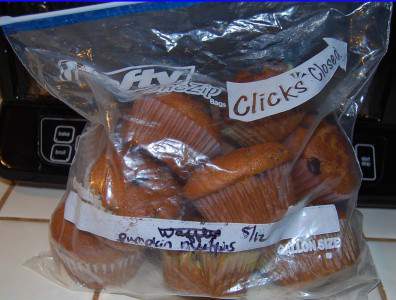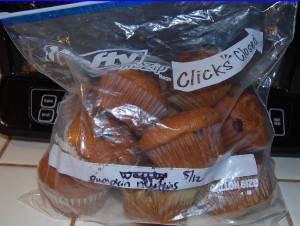 My son already tried one and really liked them. My daughter liked them too. I thought they were quite good also. So it looks like I will be making this muffins again at our house.
Tomorrow I will be making Chocolate Zucchini Bread. I will substituting thawed frozen zucchini for the bananas in Crystal's Chocolate Banana Bread recipe. I have bananas but they just didn't ripen fast enough.
Did you make the Pumpkin Chocolate Chip Muffins?
[signoff]