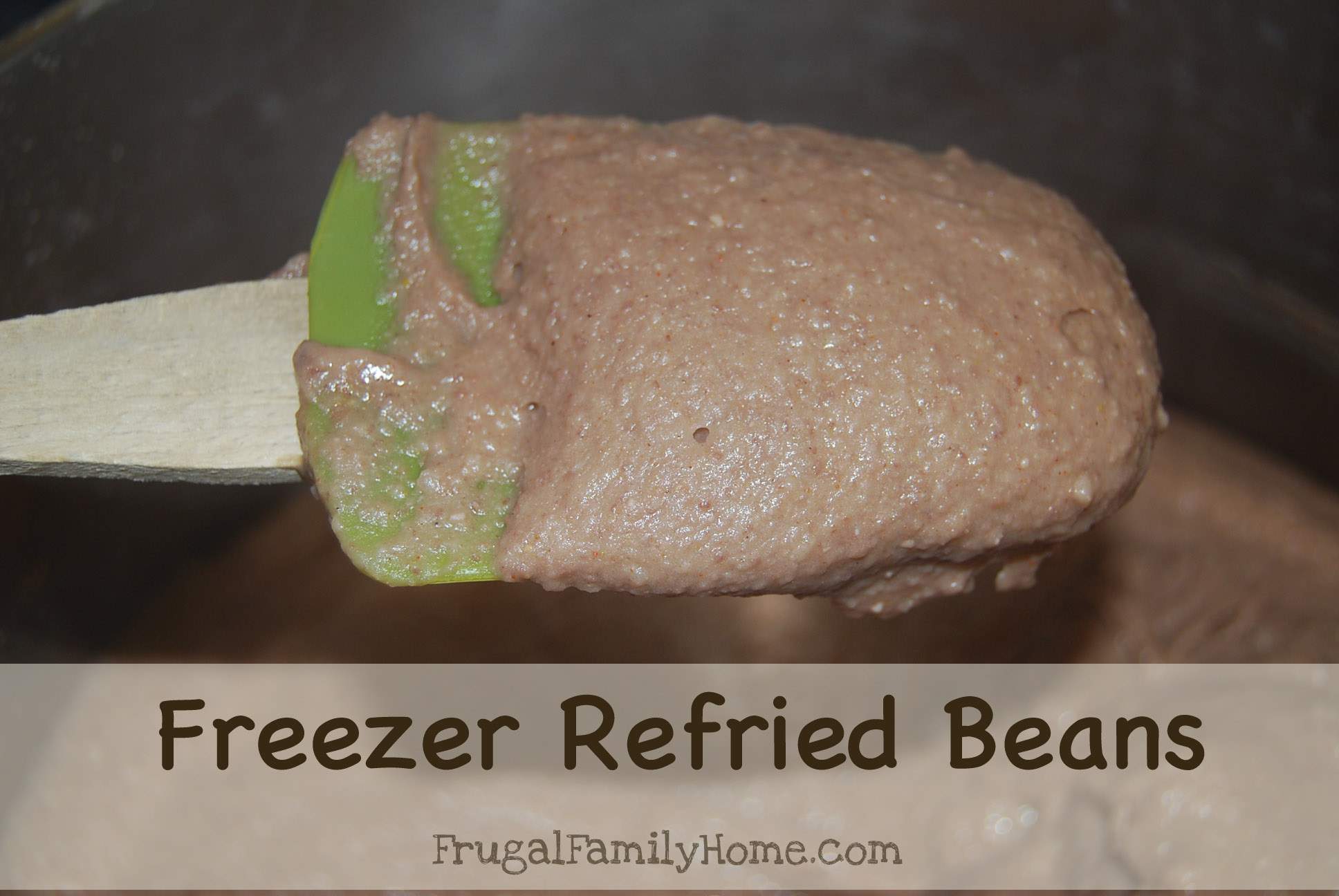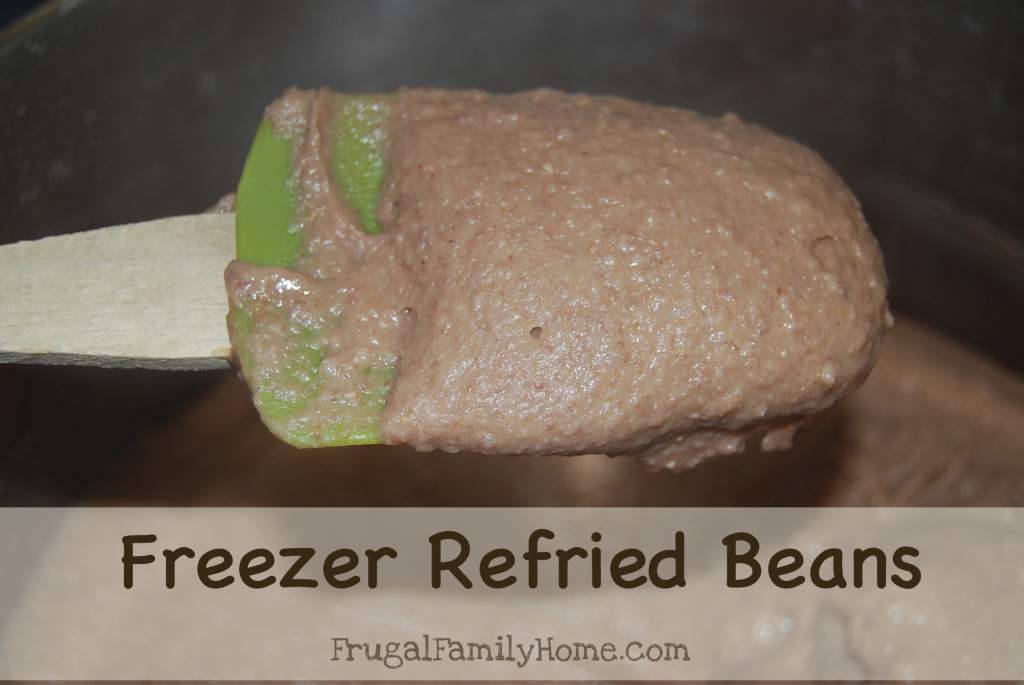 For my freezer cooking this week, I restocked my freezer with refried beans. Well I guess you wouldn't call them refried beans as they are not fried at all. I had some pinto beans and kidney beans just sitting in my pantry waiting to be cooked up. So I soaked them overnight and drained off the water. You don't have to do the presoak you can start with just the dry beans but I find it makes them less musical if you know what I mean.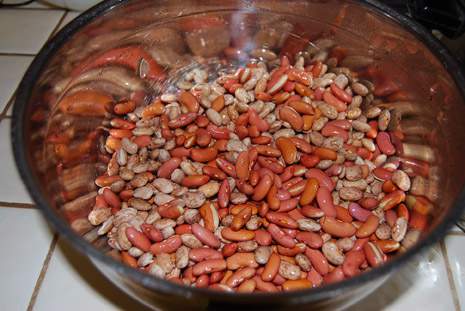 Place the pinto beans either soaked or unsoaked into the crock pot and cook on low in the crock pot until tender. If you soaked the beans overnight they will be done in about 4-6 hours, if the beans are dry they will need to cook 8-10 hours on low or 5-6 hours on high.
Once the beans are nice and tender you will want to drain off any extra bean water but don't throw it away. Keep it to add to the beans to make the right consistency.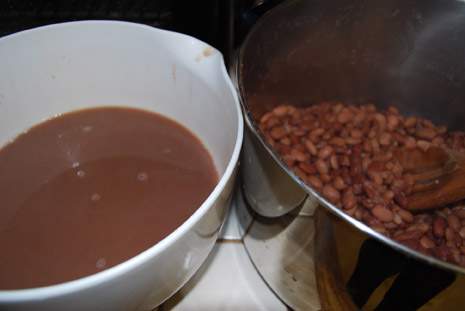 I like to add a little seasoning to my refried beans so to the cooked beans I added some minced dry garlic. I would have used fresh but I discovered I had run out. So if you have fresh garlic grate it in, if not dried garlic will do just fine.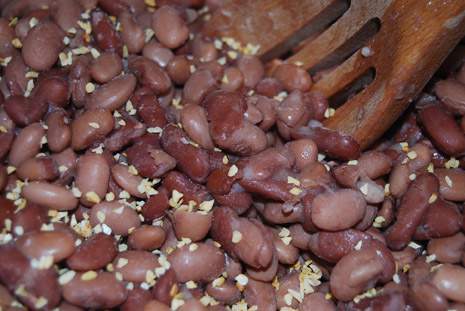 I like to add onions to the beans also but my kids don't really care for the raw onion flavor. So I finely chop an onions and just cook in a skillet until soft. You could also put the diced onion into the crock pot with the beans  to cook.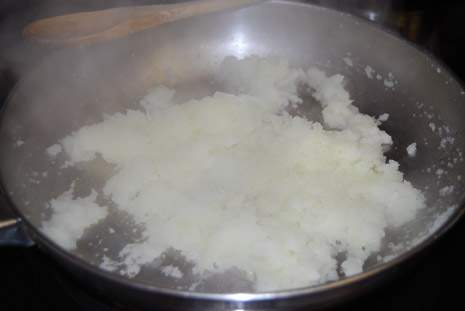 Then I just stir them into the cooked beans with the garlic added.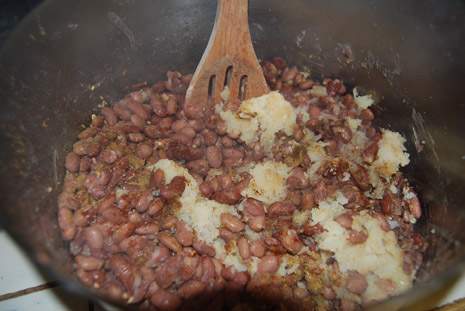 Along with the cooked onions I add in some cumin and chili powder to taste. The amount of seasoning needed will depend on how much you are making. I usually will taste the beans and adjust the seasoning after blending.
Now for the fun part, blending the beans up. If you like chunky refried beans be sure to take a scoop or two of the beans out and set aside to add back in after blending. If your family is like mine and likes the texture of the canned refried beans just start blending.
I use my stick blender for this job but you could also use a blender to blend the beans up in batches. I love this stick blender I received as gift for Christmas. I just start blending and then add some of the bean liquid as needed to get to the right consistency.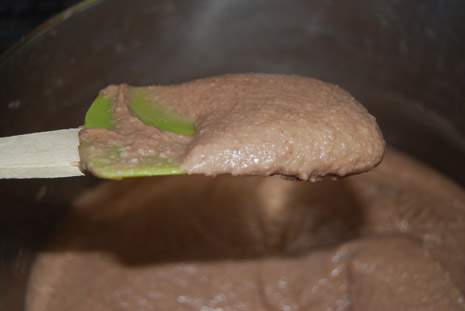 As you can see from the picture they come out much like the store-bought canned ones. I also taste at this point to see if I need to adjust the flavor and add a little salt if needed.
Then I to package them for the freezer. I add 2 cups of refried beans to each zipper bag and get as much air out as I can. Then seal and lay flat to freeze. The flatter the bags are the quicker they thaw, making it easy to use these beans at the last-minute for dinner by microwaving them.
That's all the freezer cooking I was able to get done this week. Did you do any cooking for your freezer this week?
[signoff]