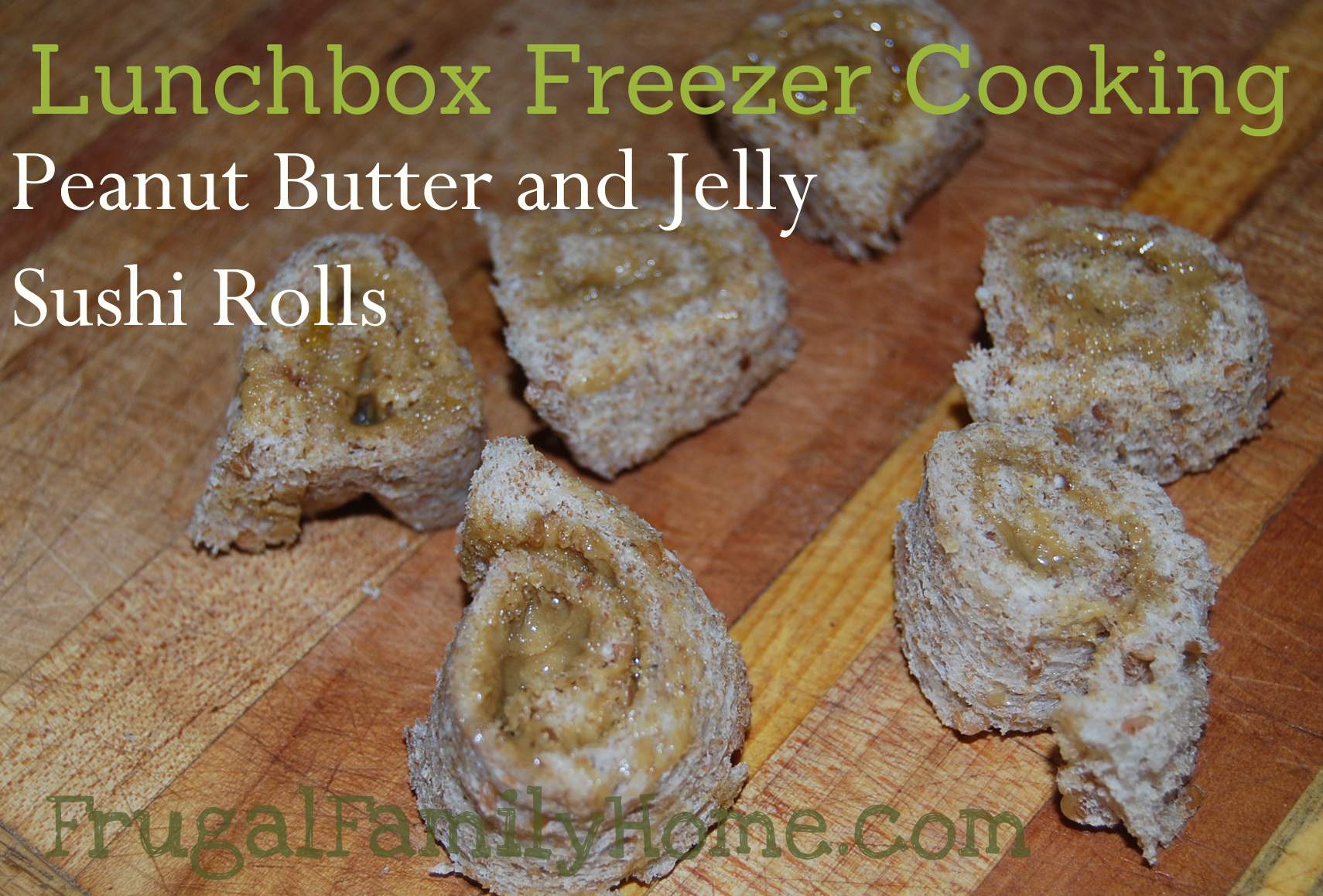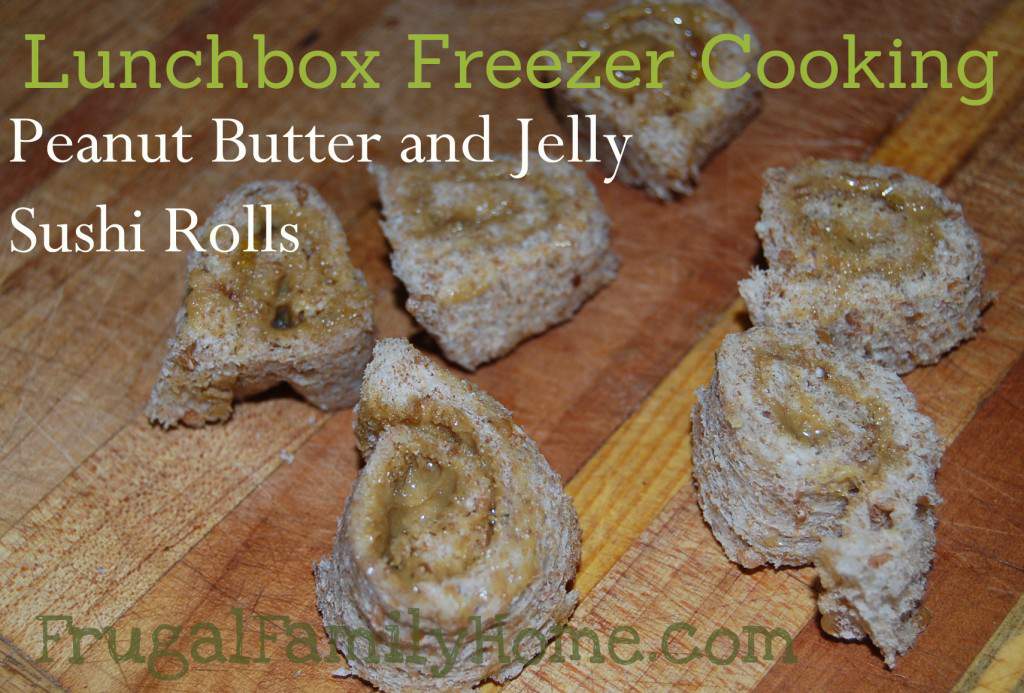 When I saw Peanut Butter and Jelly Sushi Rolls was listed at Money Saving Mom, I was intrigued about them. After reading the recipe they sounded so easy I thought I would get the kids to help me make them.
My son eats sunbutter and my daughter likes peanut butter so we made two kinds. We used the peach jam I had made last week so it doesn't show up in the pictures very well but boy is it really good tasting. I am hoping to get a post about it up soon.
The kids were really good about taking turns with the rolling pin. They did a great job on spreading out the sunbutter/peanut butter on them along with the jelly. We had a little trouble getting the peanut butter one to stay rolled up at first but my daughter gave it a little squish and it stayed.
I tried cutting my sons with the butter knife but that did not work very well. It squashed it more than cut it. So we switched off to the bread knife and it worked great for cutting them. But I was not paying attention to my son, as I was taking  pictures of my daughter cutting her roll. When I looked up my son was grabbing for the knives. He knows not to play with items on the counter while we are cooking but he was just too tempted. I guess he felt my job of cutting his up just wasn't quite good enough. After all his sister was cutting hers.
So after I moved  my son away from the knives, they each tried the sushi rolls. They were a big hit. In fact so big we only had a few to put into the freezer of each kind for another day. We really should have made quite a few more of these sushi rolls. We will definitely be making these again. I will be curious to see how they freeze. I am a little concerned that the bread might get a little soggy on the edges from the jam oozing out. Which would not work well with my I won't eat the soggy bread part kids and hubby.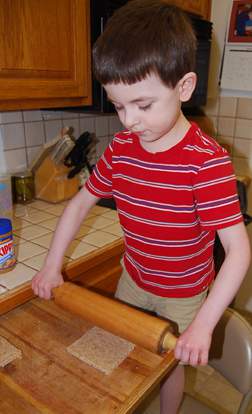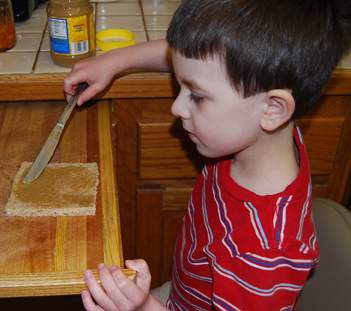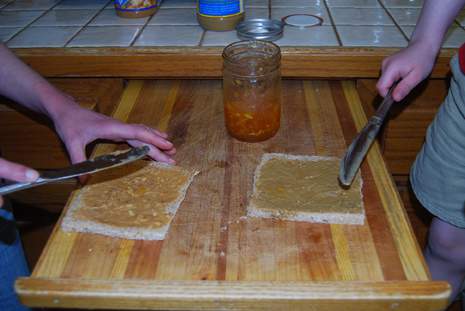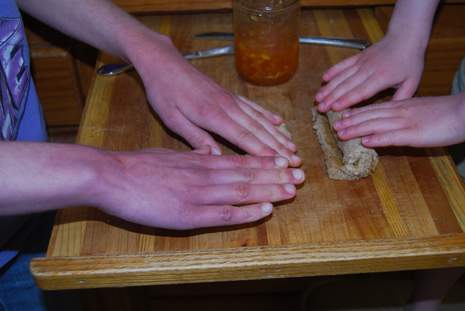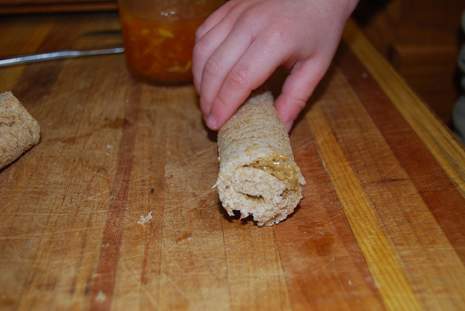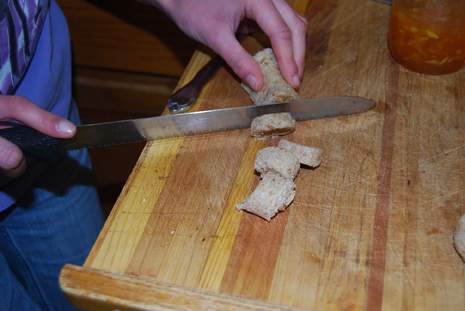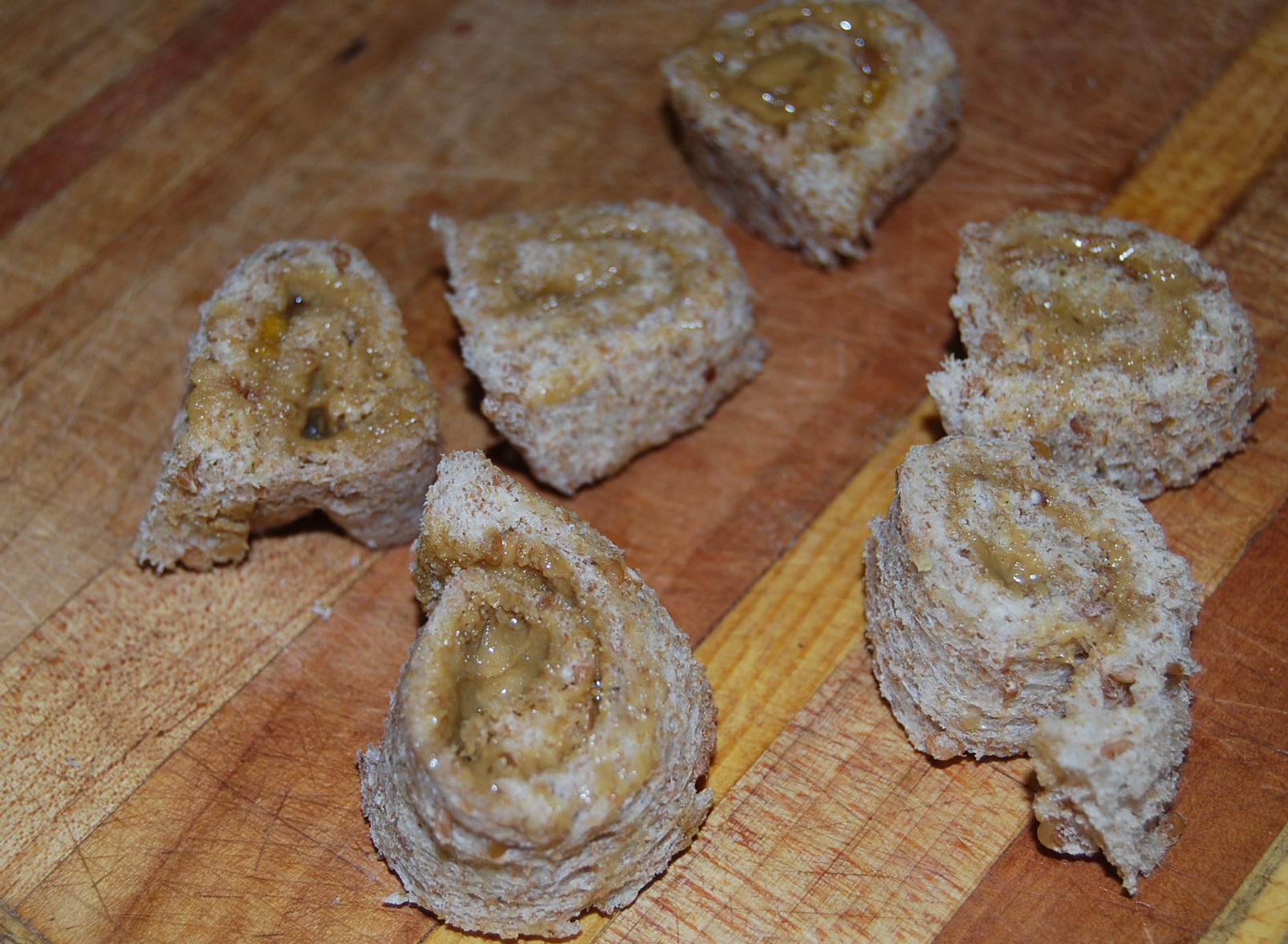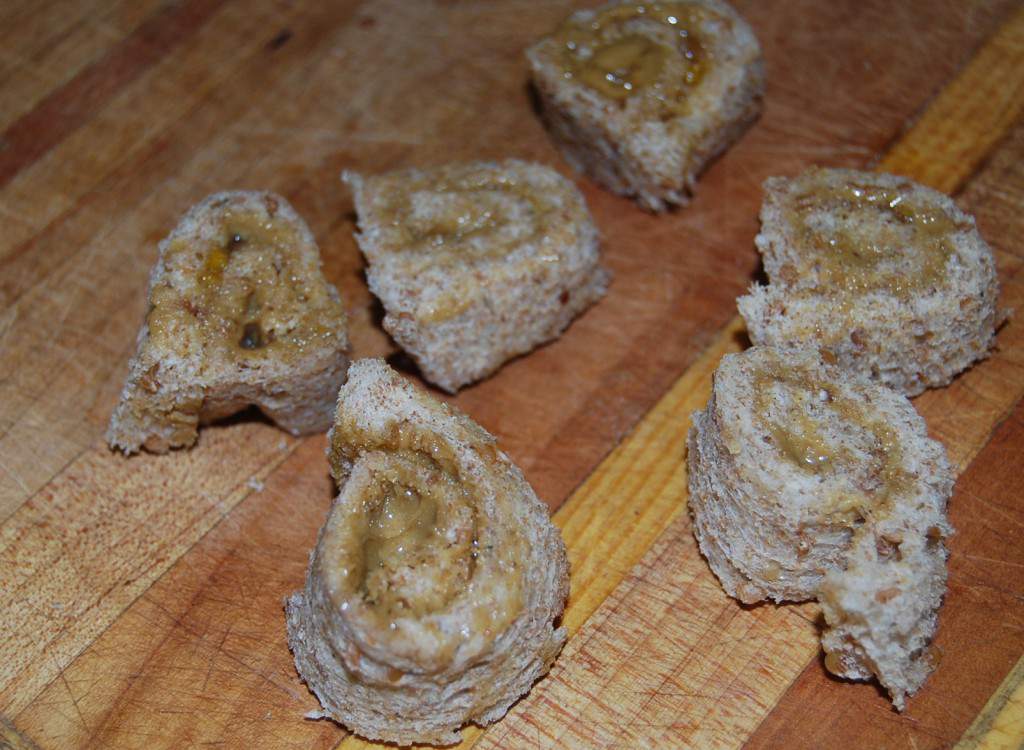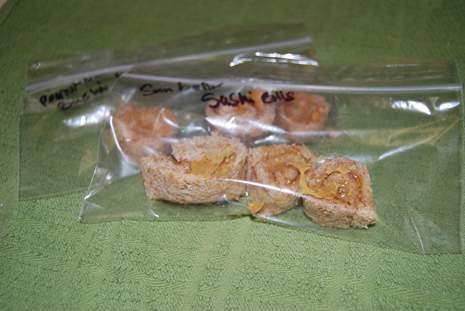 This recipe is very easy to make and it was a big hit with my kids. I think it would be great in a lunchbox  and so fun for kids to take to school.
How do you make your kid's lunch fun?
[signoff]
See more ideas at the link up at Money Saving Mom
Other posts in this Series,
Lunchbox Freezer Cooking, Dairy-Free Mac and Cheese Cups (Day 1)