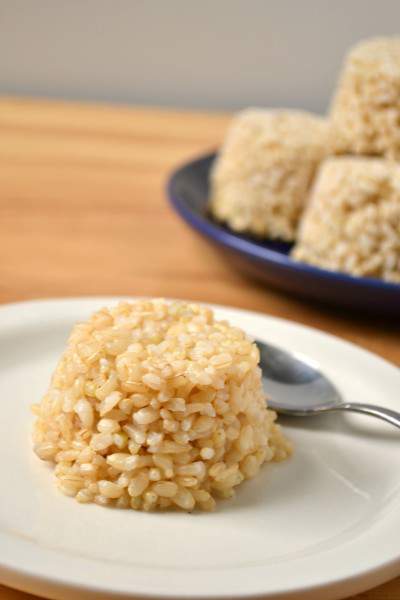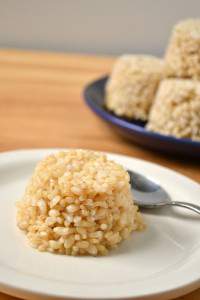 At our home we eat rice about twice a week with a stir fry or as a side dish to another recipe. I don't always make brown rice as it takes longer to cook and unless I think about making the rice an extra 30 minutes ahead I usually resort to using jasmine rice which cooks up in 30 minutes instead of 60.
I saw this idea shared at Money Saving Mom and went over to Food Doodles check this out. I really like this idea of freezing the rice in single servings. Heidi shared that making these in a silicone muffin tin is the easiest way but she also said using a few layers of plastic wrap will work with a metal muffin tin.
So if you are interested in how to have brown rice at the ready in your freezer go over to Food Doodles and get the recipe. Now why didn't I think of this?
[signoff]