Weekend Freezer Cooking,
I did some freezer cooking over the weekend. I was able to stock up on some ground beef with the sale at Safeway this past weekend. So I ended up with 9 pounds of ground beef to get ready for the freezer. Most of the ground beef found its way into half pound packages in the freezer. I already have about 10 packages of cooked ground beef so this was the best option for most of the ground beef I bought.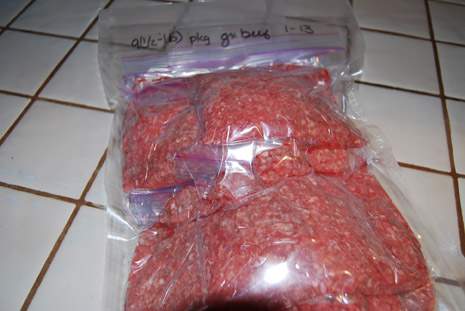 I also made up some cheeseburger muffins. It is a new recipe I found and I made them for dinner on Sunday night. I made a double batch so I could add the extra to the freezer for another day. I am glad I made a double batch as they were really popular with my family. If I only had more muffin tins I could have made more.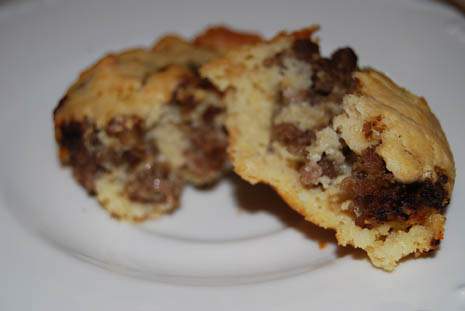 With the rest of the ground beef I made up a double batch of meatballs. My family really likes meatballs in spaghetti sauce or with teriyaki or barbecue sauce on them. I ended up making about 100 meatballs for the freezer so we should be stocked up for a while now.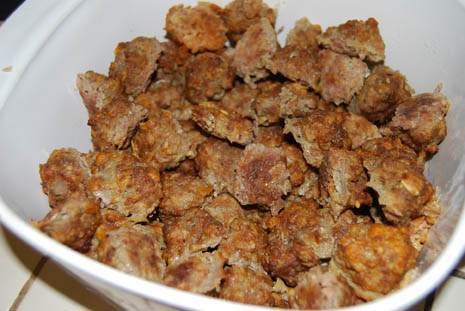 I also wasn't able to get our usual bread from the bread store. I think I just arrived too late on Saturday as they were already sold out of most of the sale bread. Our family can only eat one kind of bread from the bread store and since they were out I ended up baking 5 loaves of bread for the freezer. I kept one loaf out and the rest went into the freezer. The house smelled so good while this bread was baking. I can't think of a better smell than baking bread. 🙂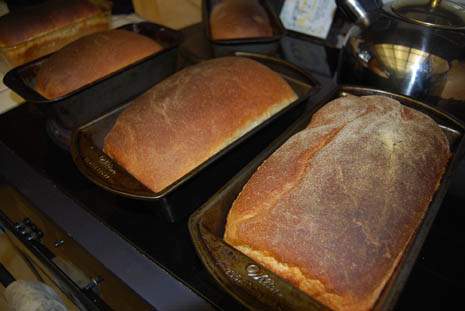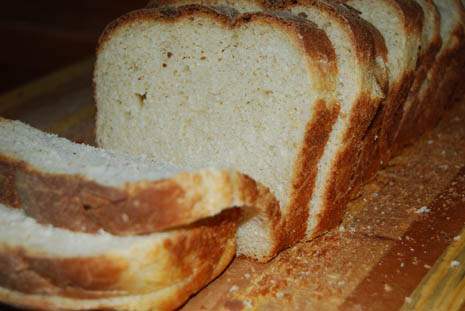 Did you do any freezer cooking this week? 
[signoff]