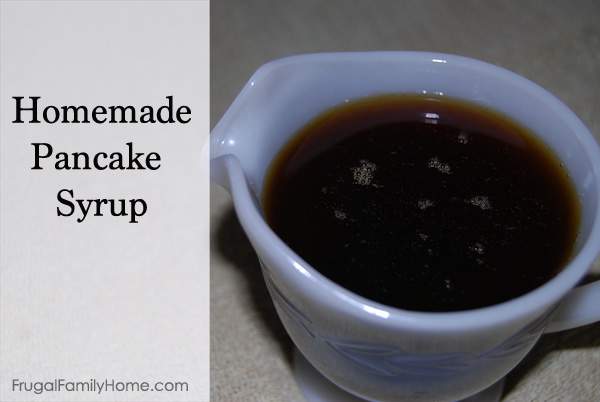 We eat pancakes or waffles or both every weekend. We really like the change as most weekdays we eat toast and eggs with oatmeal for breakfast. So to have a special breakfast on the weekends is nice. Sometimes we do omelets with hash-browns too. Since we eat a lot of waffles and pancakes I make my own pancake syrup. This way we are not eating all that high fructose corn syrup. So here the recipe I use, it is a modified version from the Tightwad Gazette book, I changed it to make it dairy free.
Pancake Syrup
Ingredients
3 cups sugar
3 tablespoons of molasses
1 1/2 cups water
1-2 teaspoons of maple flavoring
In a saucepan measure out the sugar and the water and stir. Add the molasses and put on a burner on high heat. Stir until the sugar is dissolved. Once the sugar is dissolved let it cook on the burner until a rolling boil is reached. You want it really boiling rapidly.
Once a good rolling boil is reached go ahead and turn off the burner but don't remove the pan from the burner. Let the pan sit on the burner until it is done bubbling. Once done bubbling remove from the burner and let cool or you can use it warm.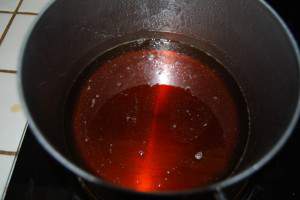 I store mine in an old syrup bottle in the refrigerator. This recipe will fill one bottle full.
I hope you have success in making this recipe. Later this month I will be posting my recipe for blueberry sauce which we use on our waffles and pancakes too.
If you have a great syrup recipe please leave us a comment or a link to your recipe.
Subscribe and you'll get Recipes
sent right to your inbox!
Click the button below and fill out the form.