Lunchables, what a great invention. Little packs of meat, cheese and crackers all sealed up in a nice little package. There is just something about those little compartments that kids love to eat out of. I know a snack type lunch is one of my kid's favorite lunches.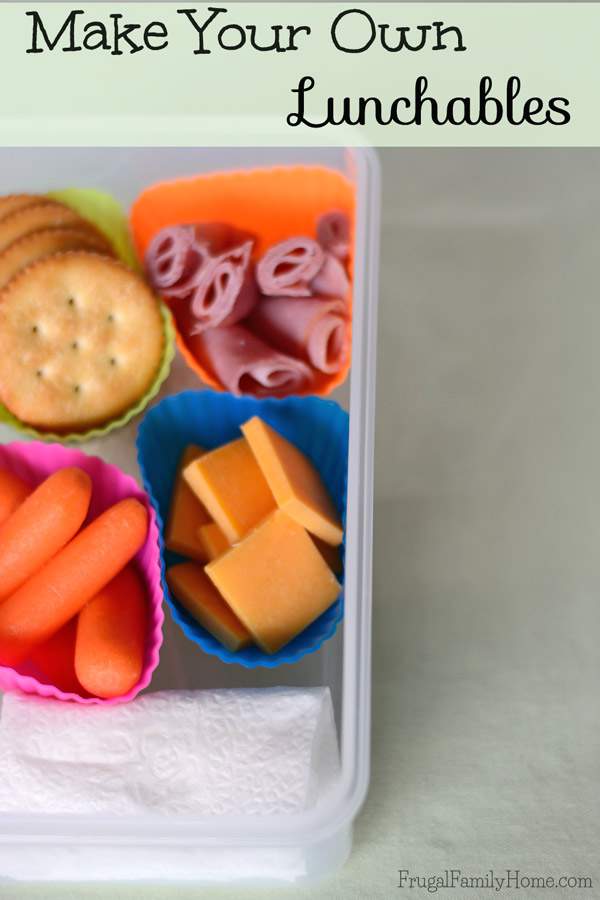 Now if you can get the Lunchables on sale and save more with a coupon, I'm sure they would be a good deal. I know usually on sale in our area they are about $1 a pack. But the other day I was thinking about how much those little packages would cost to make.
After all there really isn't that much food in them. Purchase a divided container that can be washed and reused to keep it more like the actual thing. Making them easy to take to school or on an outing.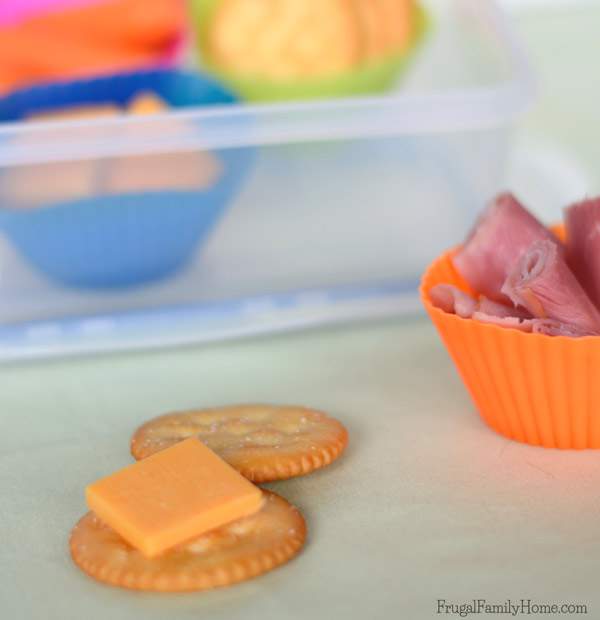 Now I haven't actually bought Lunchables of years. My kids can't eat the cheese, so I don't purchase them. But if I remember right, there is about 5 circles of lunchmeat, 5 circles of cheese and 5 crackers in the standard packages. I set out to see how much each package would cost me to make if I purchased the items on my own.
Here's what I purchased for our Homemade Lunchables
Cheddar Cheese $1.67 for 8 oz
1 package of Ritz type crackers $1.99 for 15 oz box or 27 (5 cracker servings)
Sliced Turkey Lunchmeat $1.99 for 8 oz
Baby Carrots $.99 for one pound (I thought we should sneak in a few veggies into our homemade lunchables) 16- one ounce serving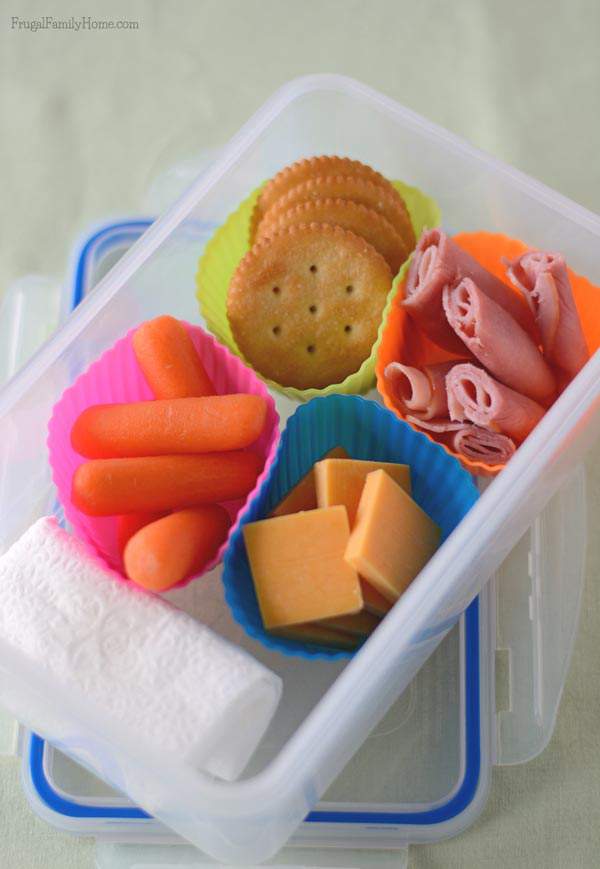 For each Homemade Lunchable I included
1 ounce of Cheese $.20
1 ounce of Meat $.25
5 Crackers $.07
1 ounce of baby carrots $.06
Total Cost $.58 for each package
The lowest sale price I usually see on the Lunchables is $1. By purchasing the items on sale without coupons I can make them at home for $.58 cents. Almost a 50% savings.
Also, if you have some cute small cookie cutters, you can make shapes out of the cheese and lunchmeat. Since we had the sliced lunchmeat, I just made small rolls out of them. We cut the cheese into squares and sliced up the baby carrots.
We already had a few divided lunch containers to add our items to. But if you don't have a divided container you can place the items in cupcake liners, either reusable silicone or the paper ones. I used an old lunchmeat container and my silicone muffin cups for the one below.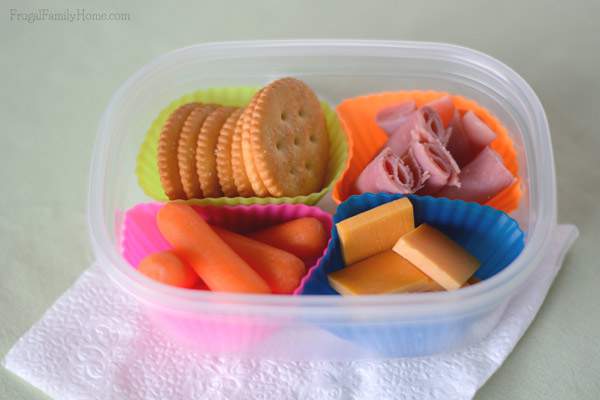 A 42% savings over the prepared ones is such a good deal. So the next time your cruising past the Lunchables and your kids ask for them. Why not purchase the items yourself and let your kids create their very own and save money too.
Have you ever tried making your own convince foods? How did it go over with your family?
[signoff]
See all the posts in this series,