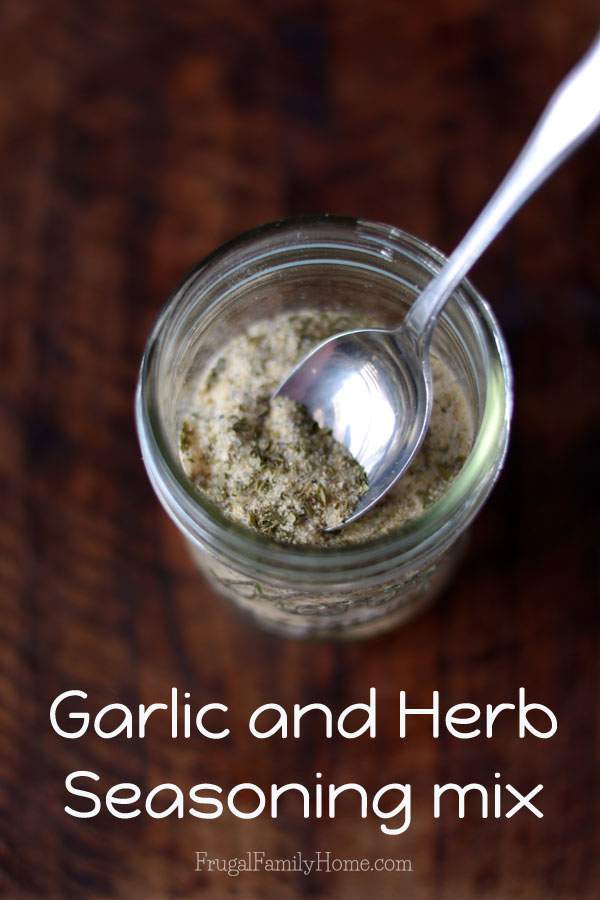 Do you buy seasoning mixes in those little foil packages? If you do, would you like to have some recipes that you can make yourself to replace those?
I really like to make my own seasoning mixes. I can purchase the herbs and spices really inexpensively at Winco Foods. So the cost of each mix is really low.
If you don't have a Winco Foods near you, I hear the Dollar Store is another good place to get inexpensive spices. Not to mention that you know all the ingredients that go into each mix.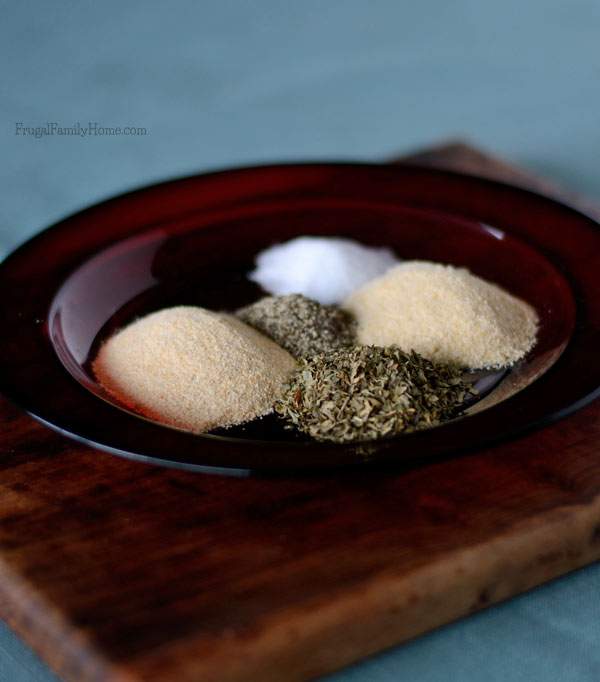 I will purchase the foil packages occasionally when I can get them really cheap or for free with coupons but when I can't I make my own. But by making my own I can avoid fillers and other things I don't want in my mix.
My favorite seasoning mix to make is herb and garlic. I love it because it is really versatile. I can use it on roasted vegetables. But it's also equally great on chicken too.
Or I even use it in homemade gravy to pump up the flavor. It's super easy to make, just mix up the spices and store in an airtight container until ready to use.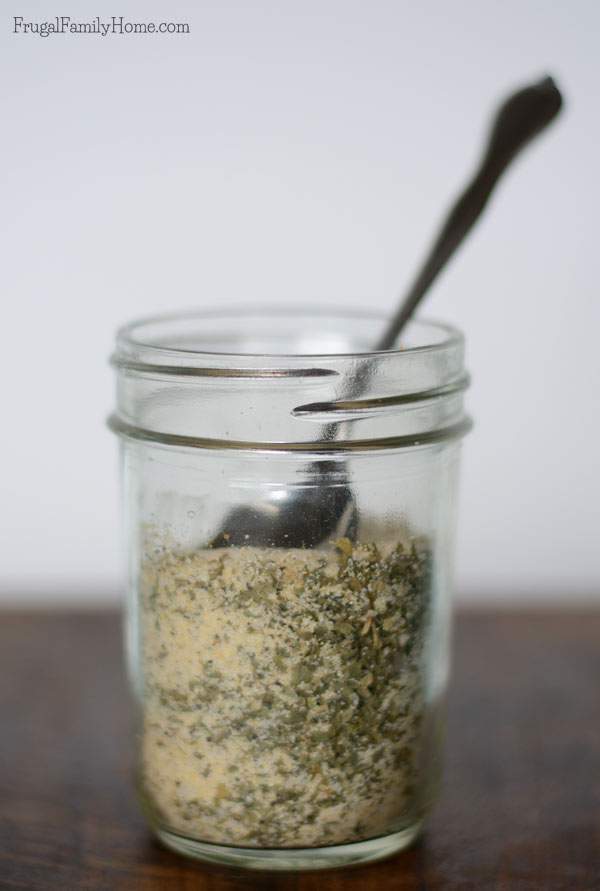 I try to keep my batches of spice mix fairly small, so they don't draw moisture and go bad. But if you can seal them in a canning jar you might want to double or triple the recipe below.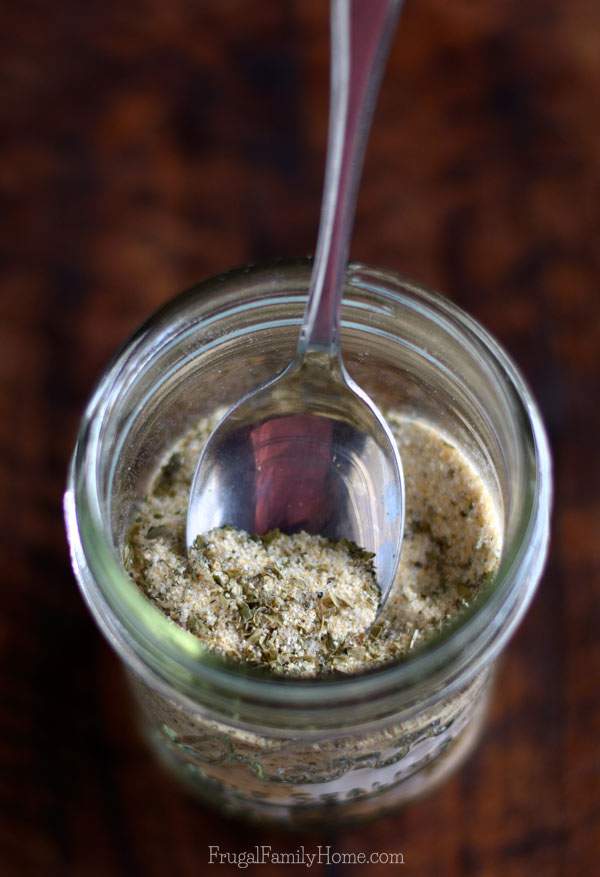 Herb and Garlic Seasoning Mix
Instructions
Place all the ingredients into a container with an airtight lid.

Place the lid on the container and shake to mix well.

Use as a seasoning on meat or vegetables.
Here are some other great seasoning mixes to try,
Homemade Ranch Seasoning from Fluster Buster
Sloppy Joe Mix from $5 Dinners
Homemade Chili Powder from Humbled Homemaker
Italian Seasoning Mix from Heavenly Homemakers
Pumpkin Pie Spice Mix from My Baking Addiction
Homemade Taco Seasoning from $5 Dinners
Beef Stew Seasoning Mix from Rachel Cooks
What seasoning mixes do you make instead of purchasing them? Do you have a great seasoning mix recipe to share? If you do post it in the comments below or email the recipe to me so I can share it on the blog.
See all the posts in this series, 

SaveSave
SaveSave