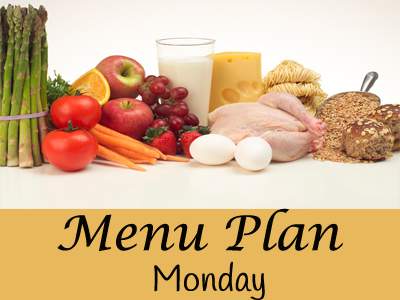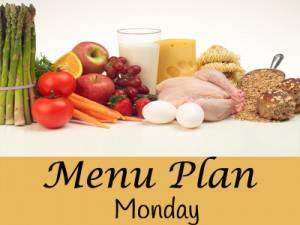 We are having chicken a few times this week. I am cooking our Thanksgiving dinner at our house and we will be having family over. I also have a tradition to make turkey enchiladas the day after Thanksgiving. It is an easy meal after cooking so much the day before and it is a good way to use leftover turkey without it being the same old thing as the day before.
Dinners
Cashew Chicken Stir Fry with Rice
Chicken and Vegetable Crustless Quiche with Fruit
Beef and Celery with Noodles, Salad and Fruit
Grandma's Pork Chops, Roasted Potatoes and Veggies and Salad
Thanksgiving Dinner, Turkey, Yams, Mashed Potatoes, Salad and Rolls
Turkey enchiladas, Salad and Chips and Salsa
Spaghetti, Salad and French Bread
Lunches
Sandwiches, chips and fruit
Soup and bread sticks
Leftovers
Tuna Sandwiches
Breakfasts
Muffins, Eggs and Sausage
Pancakes, Eggs and Sausage
Toast, Eggs and Oatmeal
Are you hosting Thanksgiving dinner at your house this year?
[signoff]