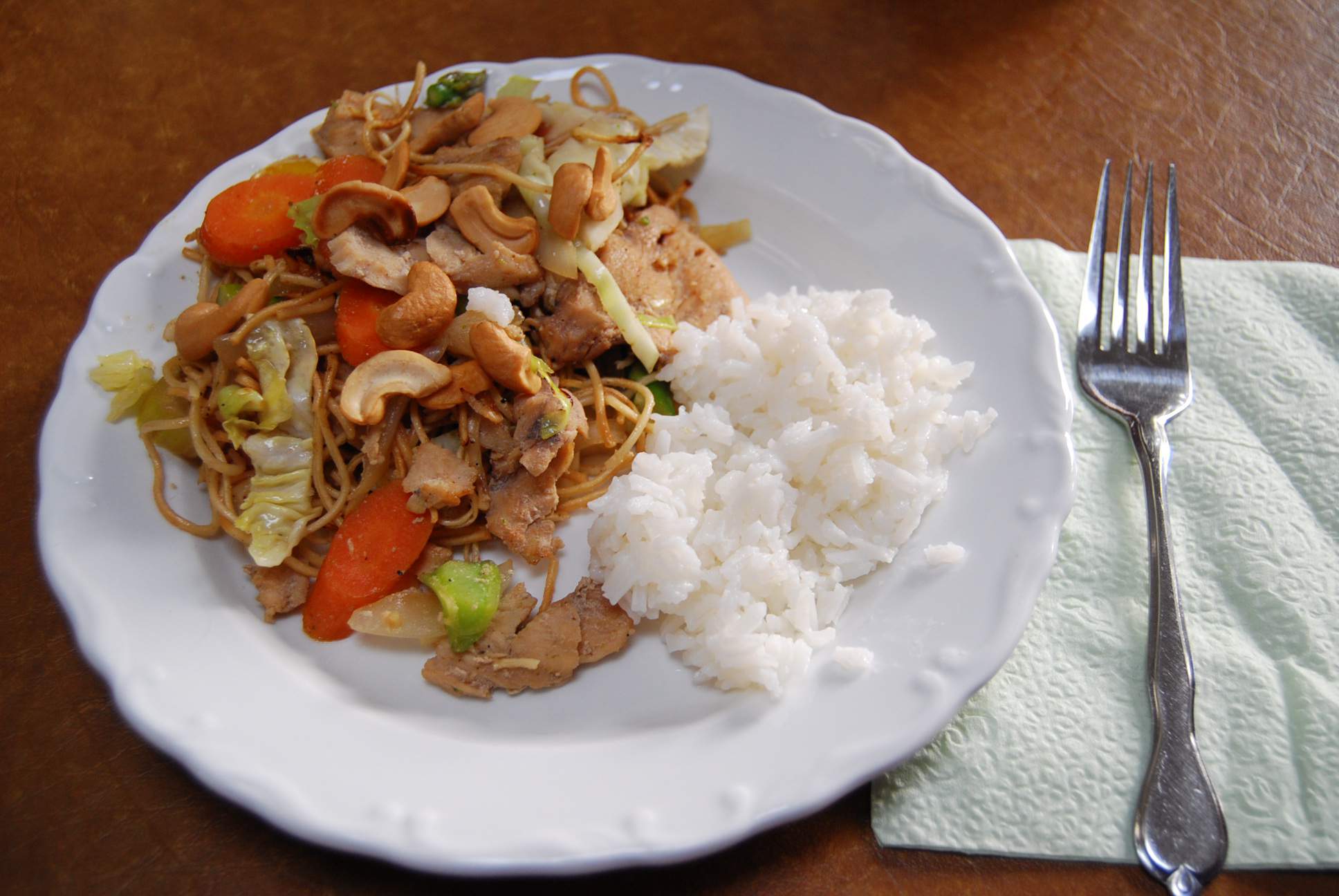 I am trying to use what I have on hand in my freezer as it is fairly full. So I am using my meats I have along with a few other items from the freezer this week. Most of these recipes this week are stove top or crock pot meals. I like to keep the oven off in the summer as much as I can to keep our air conditioning costs down.
Dinner for this week
Macaroni and Beef Casserole (cooked on stove top) Salad and Fruit
Cashew Chicken Stir Fry ( Freezer Package)  with Rice
Build Your Own Haystacks with Fruit
Italian Chicken (Freezer Meal), Rice and Asparagus
Marinated Pork Chops, Baked Potatoes and Salad
Celery and Beef (Freezer Meal), Egg Noodles and Salad
Enchilada Stuffed Shells, Salad and Fruit
Our Lunches
Leftovers as we have them
Sandwiches and chips with fruit
Salads from our garden
Our Breakfasts
Toast with eggs and oatmeal
Pancakes with eggs and sausage
Muffins with eggs
That is what we will be having here at our home. What will you be cooking this week?