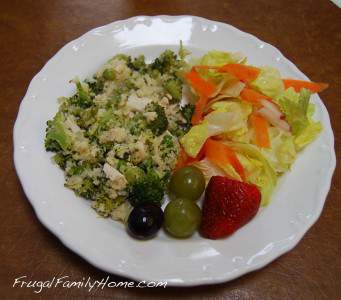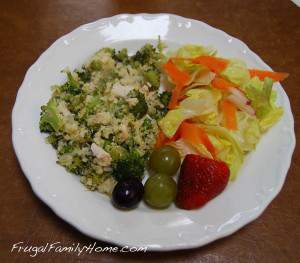 I am trying something different this week. I am only planning my meals one week at a time instead of my monthly menu planning. This week we are eating from what we have in our freezer and stockpile.
Here is my plan for this week
Cashew Chicken Stir Fry with Noodles and Rice
Asian BBQ Chicken, Rice and Vegetables
Omelets with hashbrowns and toast
Ham Macaroni Casserole, Salad and Fruit
Spicy Halibut, Baked Potato, Salad
Sweet and Garlicy Pork Chops, Pan Fried Potatoes, and Veggie
Sloppy Joes, Chips, Fruit and Veggie Sticks 

I should just need to pick up a few fresh items from the store along with any sale items I find. I am hoping for a sale on chicken soon with Zaycon foods. I have purchased from them a few times and each time I was really happy with the quality of their boneless skinless chicken breast.
How do you plan your meals? A week at a time, two weeks at a time or a month at a time?
[signoff]
This post contains my referral link. You can see my disclosure policy here.