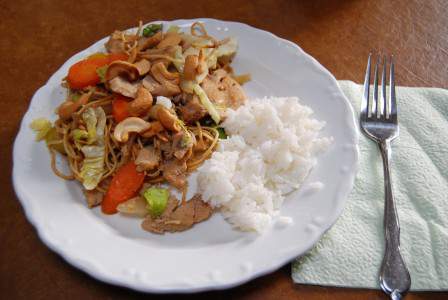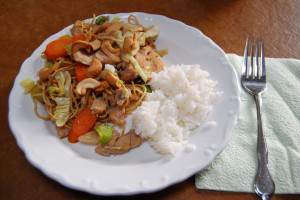 This week my husband is on vacation so we will be doing more things out and about this week than we normally would. So our menu is more quick and easy meals.
Here are the dinner I have planned
Cashew Chicken Stir Fry with Rice
Steak Salad with Sugar Snap Peas
Spaghetti with Meatballs, Salad and French Bread
Chicken Rice and Broccoli, Salad and Fruit
Tuna Patties, Rice and Vegetables
Chicken Tostada Salad, Chips and Salsa
Omelets, Hashbrowns and Toast
What will you be cooking this week?
[signoff]