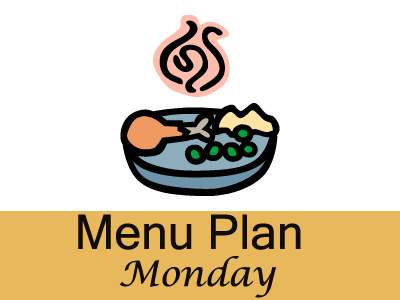 Last week I made tuna patties. We had not had them for a while so this week we will be having salmon patties as I have not made them in a while. We will also be using some of our freezer meals again this week.
Dinner
Sweet Asian Chicken (freezer), Rice and Stir Fry Vegetables
Salmon Patties, Rice and Vegetables
Chicken, Broccoli and Rice, Salad or Vegetables
Pork Roast, Potatoes and Vegetables
Leftover Pork Roast in Soft Tacos, Chips and Salsa
Macaroni Skillet, Salad and Fruit
Fajita Chicken, Tortillas, Beans and Chips and Salsa
Lunches
Leftovers
Sandwiches, Chips and Fruit
Burritos, Chips and Salsa
Breakfast
Toast, Eggs and Oatmeal
Pancakes, Eggs and Sausage
Muffins, Eggs and Bacon
What is cooking at your house?
[signoff]