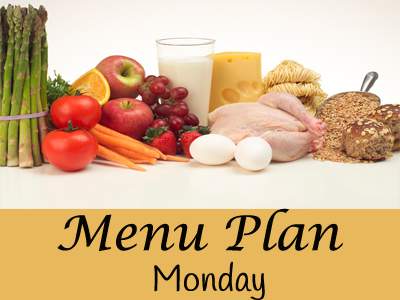 This week I am hoping to make a new recipe for Oat Rolls. They looked so good and will go with a few meals this week. Then any leftover rolls could be tucked away into the freezer. On friday I will be getting my chicken delivered so I will need to process 20 pounds of chicken into freezer meals. So most of our meals this week will be easy meals to prepare.
Dinners
Steak, Baked Potatoes and Salad
Taco Salad in Tortilla Shell Bowls
Stir Fry Chicken with Pan Fried Noodle, Rice and Fruit
Beef and Celery over Egg Noodles and Fruit
Soft and Hard Tacos, Beans, Chips and Salsa
Pizza and Salad
Pan Fried Chicken, Roasted Potatoes with Vegetables and Salad
Lunches
Leftovers most days
Tacos with fruit
Homemade Uncrustables with chips
Tuna Melts with chips and fruit
Breakfast
Pancakes, Eggs and Sausage
Toast, Eggs and Oatmeal
Blackberry Muffins with Eggs and Sausage
What's cooking at your house this week?
[signoff]