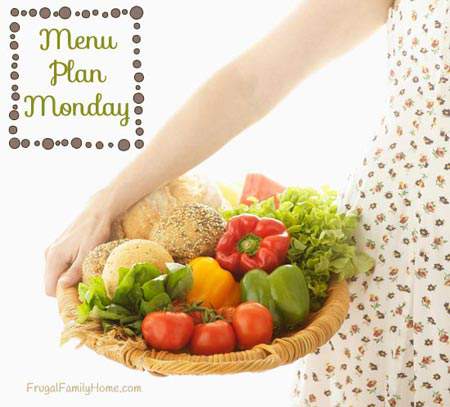 Menu Plan Monday
This week I just planned out our dinners. We should have plenty of leftovers each day for lunch and breakfasts will consist of the usual, toast and eggs during the week. Then on the weekend I will cook something special for breakfast, like pancakes.
I will also be working on my holiday candy and cookies this week. I'll be posting some photos over on Instagram if you want to see what I make each day.
Dinners
Pan Fried Pork Chops, Mashed Potatoes and Green Beans
BBQ Meatballs, Mashed Potatoes and Salad
Chicken Marsala over Egg Noodles with Salad
Spaghetti with Meat Sauce, Salad and Garlic Bread
Chicken Pot Pie Soup, Pie Crackers and Fruit
Huevos Rancheros, Salad and Fruit
Cashew Chicken Stir Fry with Rice
What will you be cooking this week?
[signoff]
This post is linked up at Org Junkie