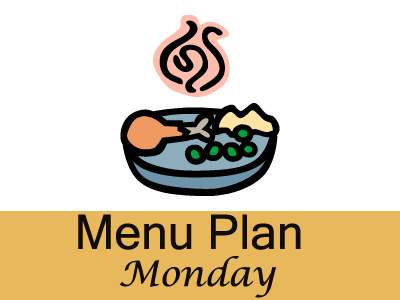 Alright I have to confess, I didn't plan any breakfasts or lunches again this week. It worked out well last week just to go with the dinner plan and use what we had on hand for the lunches and breakfasts. So I decided to continue on one more week. What can I say, summer days make me kinda lazy or is it all the canning and preserving, either way I did manage to get my dinners planned out.
Dinner Menu
London Broil grilled, Baked Potatoes and Salad
Tostadas, Chips and Salsa and Fruit
Waffles, Sausage and Eggs (I love-making breakfast for dinner)
Crock Pot Beef Roast with Potatoes, Carrots and a Salad
Beef Dip Sandwiches (using up leftover beef roast), Chips and Fruit
Honey Garlic Chicken (freezer meal), Rice and Veggies
Spaghetti, Salad and Garlic Bread
What's on your menu plan for this week?
[signoff]