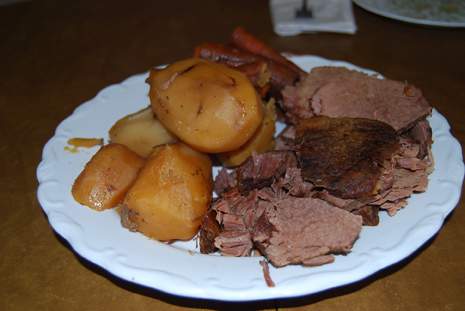 This week I will be making a few favorites. Since the weather has turned a little colder here. (I am not complaining at all, I actually have been looking forward to some cooler weather.) We will be having a few crock pot meals along with a breakfast dinner one night and a few favorites of ours.
Our Dinners
Key West Grilled Chicken, Rice and Fruit
Beef Roast, Potatoes, Gravy and Vegetables
Beef Stew with biscuits
Marinated Pork Chops, Mashed Potatoes and Green Beans(out of the garden)
Pizza and Salad
Omelets, Hashbrowns, Toast and Fruit
Chicken Marsala, Egg Noodles, Salad and Fruit
Our Lunches
Leftovers
Sandwiches with chips and fruit
Cheeseburger Rolls
Our Breakfasts
Toast, Eggs and Oatmeal
Waffles, Eggs and Sausage
Eggs, Sausage, Fruit and Steel Cut Oats with Dried Cherries
So what will you be cooking this week?
[signoff]