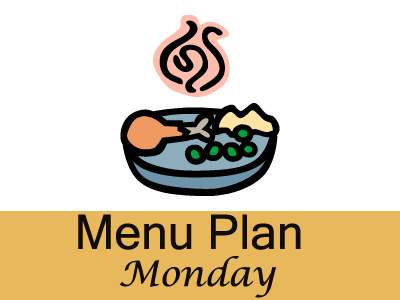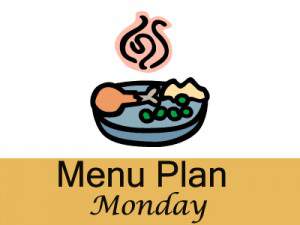 This week for our menu I am making a few meals from the freezer, in fact 5 of our meals this week are one that are prepped in some way before going into the freezer. I am trying a new pork roast recipe. It has lots of garlic so I am sure my husband will love it. Here is what I am cooking this week at our house.
Dinners
Beef and Celery over noodles, Fruit and Vegetable
Chicken Broccoli and Rice Casserole, Salad and Fruit
Marinated Pork Chops, Baked Potatoes and Vegetables
Curry Chicken, Rice and Fruit
Garlic Pork Roast, Roasted Potatoes and Vegetables
Sweet Asian Chicken, Rice and Stir Fry Vegetables
Crock Pot Steak Meal, Salad and Fruit
Lunches
Leftovers
Tuna Sandwich with Tomato Soup
Homemade Chicken and Vegetable Soup with biscuits
Sandwiches, Chips and Fruit
Breakfast
Baked Donuts, Eggs and Sausage
Waffles, Egg and Sausage
Toast, Oatmeal and Eggs
What's cooking at your house this week?