Disclosure: The links in this posts are my referral links.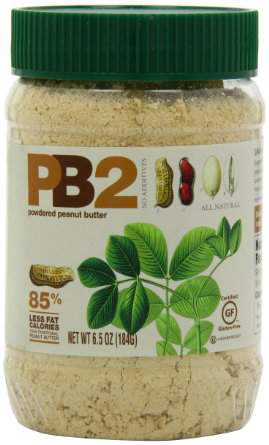 Powdered Peanut Butter
I was surfing Amazon today and I came across Powdered Peanut Butter. I just had to look and see what it was and what someone would do with it. Well after reading a little about it on the Amazon page it appears to be peanut butter that is powdered just like the name says.
Now what do you do with powdered peanut butter? By reading the reviews I found reviewers use it in their smoothies to give the taste of peanut butter without all the oil and fat. You can also add water to the powder to make the peanut butter the consistency you like to spread and use as you would normally use peanut butter.
This looks like it would be a good alternative to regular peanut butter if you are trying to cut down on your fat or calories. Regular peanut butter has 200 calories per 2 tablespoons and the powdered only has 45 so that is a big difference.
I had never heard of it before so I thought I would share what I learned. Had you heard about powdered peanut butter before?
[signoff]