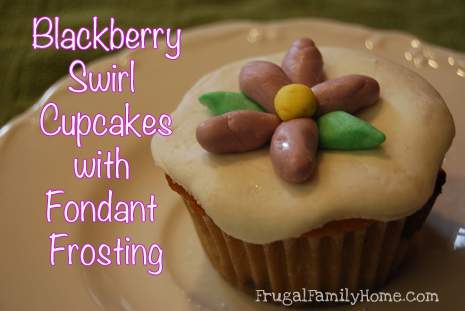 My daughter requested cupcakes for her birthday this year. So I wanted to make a new type of cupcake for her. So I made a swirl cupcake. I used a basic yellow cake recipe and added some chocolate chips to the batter. Then I added some blackberry puree to some of the batter that I held out before adding the chocolate chips.
These turned out really well and were very pretty too. I decided to try a different frosting recipe this time instead of my usual buttercream frosting. I have made fondant frosting in the past and have used the store-bought fondant frosting too. But I found this recipe and wanted to give it a try. I was intrigued that it was made with marshmallows.
Here's the steps in picture,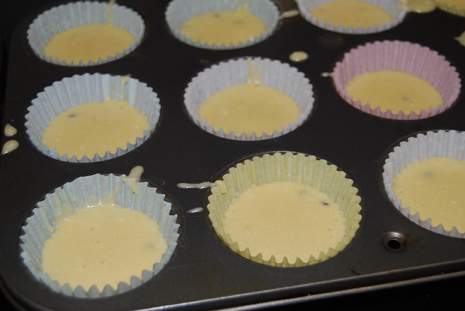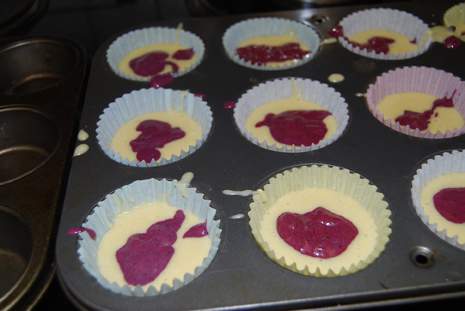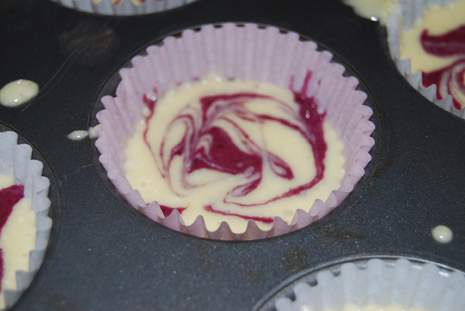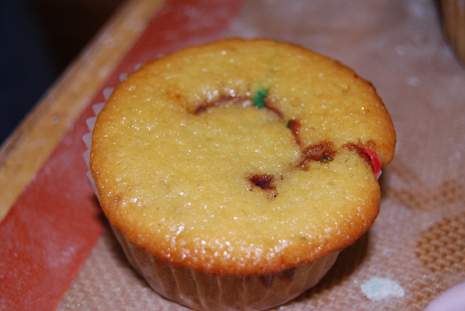 They already look great with their swirly goodness don't they? I made my cake batter from scratch and have included the recipe below but I am sure a box cake mix would work also.
While the cupcakes cooled I made the fondant frosting. Which wasn't hard to do I just followed the recipe. But please do grease the spoon, mixer and bowl well. It will save you so much time in clean up. Mine stuck just a little but not too bad. So if you think you have greased everything well, grease it a little more and you should be good to go. The fondant frosting needed to rest a bit so I had to wait a bit to get started on frosting them.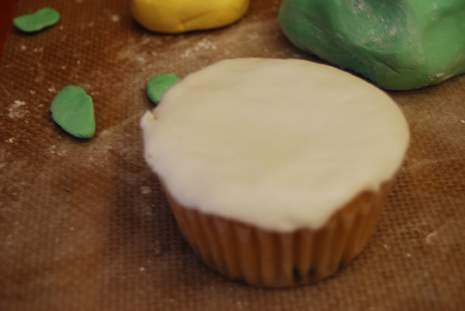 I have to admit the fondant frosting made with marshmallows was different from the other fondant I had used before, it was a little stretchy.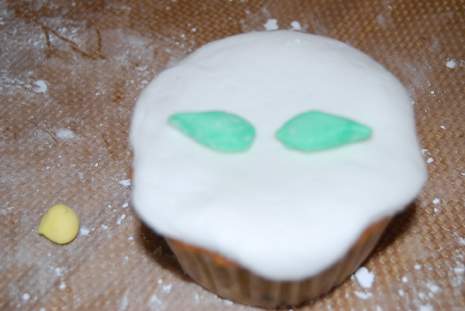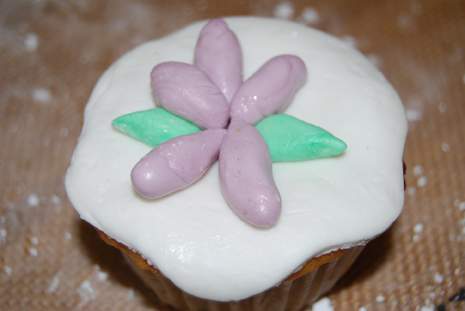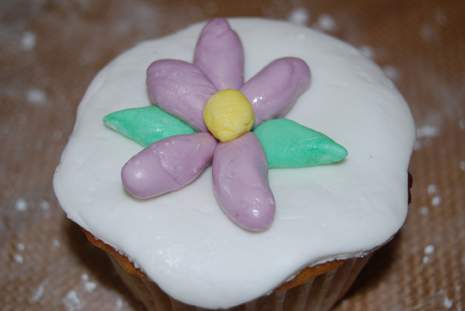 Blackberry Swirl Cupcakes with Fondant Frosting
makes 24 cupcakes
2 1/4 cups Flour
1 1/2 cups Sugar
3 t Baking Powder
1 t Salt
1/2 cup Shortening
1 cup Milk (we use soy milk)
1 1/2 t vanilla
2 Eggs
1/2 cup Mini Chocolate Chips
1/2 cup Blackberries
Make one batch of Marshmallow Fondant Frosting
Preheat oven to 350 degrees
In a bowl mix the flour, sugar, baking powder, and salt
Add to the dry ingredients shortening, 2/3 cup of the milk, and vanilla. Beat 2 minutes with a mixer.
Add in the remaining 1/3 cup milk and 2 eggs. Beat another 2 minutes.
Place the blackberries into the blender or use a hand blender and puree them.
To the processed blackberries add about 2/3 cup of the batter and mix well.
To the remaining vanilla batter add the mini chocolate chips.
Fill the muffin tins (I line my with cupcake liners) half full with the chocolate chip batter.
Then place one tablespoon of the blackberry batter onto the top of each muffin tin with the chocolate chip batter.
Swirl the batter with a knife (see photos above)
Bake 350 degrees for 25 to 35 minutes, check for doneness with a toothpick. If the toothpick comes out clean the cupcakes are done.
Let cool and then frost with Fondant Frosting.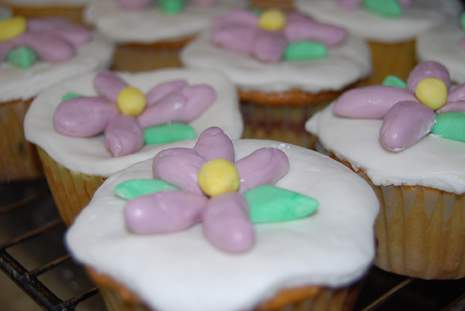 Do you make special recipes for birthdays at your house?
Subscribe and you'll get Recipes
sent right to your inbox!
Click the button below and fill out the form.