I used to as a kid love to go to the candy store. It always smelled delicious and I loved to get a sample. My favorite candies were the cream centers.
Nuts and caramels were all right too but there was just something about the fruit cream center in that luscious chocolate that I just loved.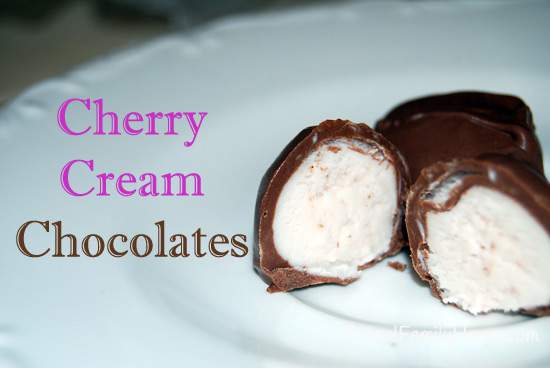 So for today's sweet treat, I am sharing a recipe for cherry cream chocolates. I use cherries I dry myself in this recipe but you can also use maraschino cherries if you can't find dried ones. Just skip the rehydrating part.
I also like to make sure these have a really good cherry flavor so I add in some cherry candy flavoring. It only takes just a small amount to flavor the whole batch, just a drop or two. But it adds so much flavor. I purchase my candy flavoring at Michael's.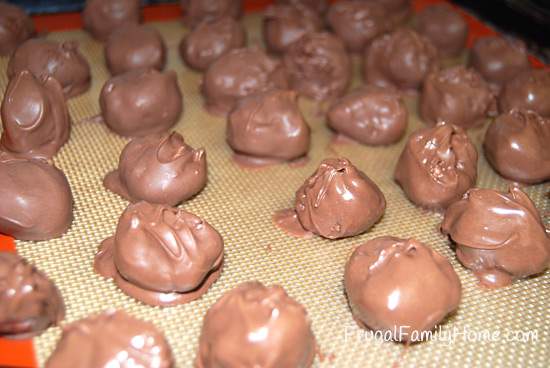 For the dipping chocolate, I like to use half candy coating or chocolate almond bark and half semi-sweet chocolate chips. I think the end result is a nice balance of easy to work with chocolate for dipping.
Since you don't have to worry about tempering it, and it has a better chocolate flavor than just the candy coating. Milk chocolate chips would also be a great addition.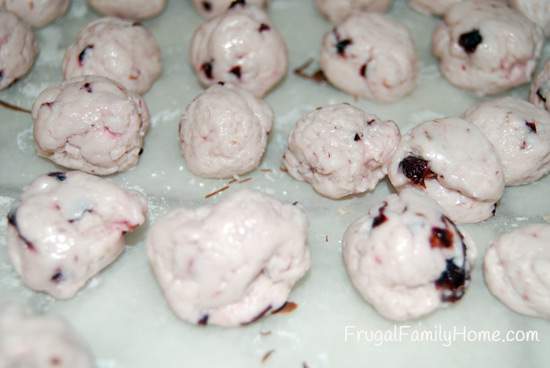 Make sure to freeze the cherry cream balls well before dipping them as they can melt if you don't and then you'll end up with cherry flavored chocolate instead. 🙂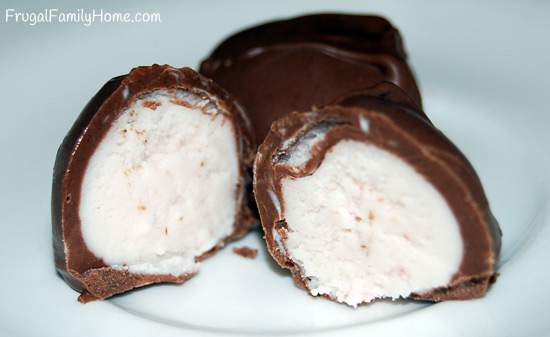 Homemade Sweet Treat, Cherry Cream Chocolates
Ingredients
1

pound

Powdered Sugar

1/4

cup

Butter

softened

1/2

14 ounce can Sweetened Condensed Milk

1-2

drops of Cherry Candy Flavoring

1

cup

Dried Cherries

8

ounces

of Chocolate Candy Coating
Instructions
Place the dried cherries into a cup of hot water and let them soak for about 15 minutes. Once cherries are plumped up, chop them and set aside.

In a bowl cream the butter, condensed milk and cherry flavoring.

Add in powdered sugar and mix well.

Stir in rehydrated cherries.

Roll into 1 inch balls and place on a wax paper lined cookie sheet.

Freeze for about 30 minutes or until firm.

Melt the chocolate candy coating until smooth in a pan on the stovetop.

Dip each ball into the chocolate and let excess chocolate drip off.

Place onto waxed paper and let sit until chocolate coating is set.

Store in the refrigerator.
Have you ever tried making your own chocolate cream candies before?
Read more posts in this 31 days of Homemade Sweet Treats series.
Subscribe and you'll get Recipes
sent right to your inbox!
Click the button below and fill out the form.