To start off the 31 days of Homemade Sweet Treats, I thought I would share a recipe I really love. This truffle recipe is one I have had for a while and it is really good. I have made it for a few people and everyone so far just loves them.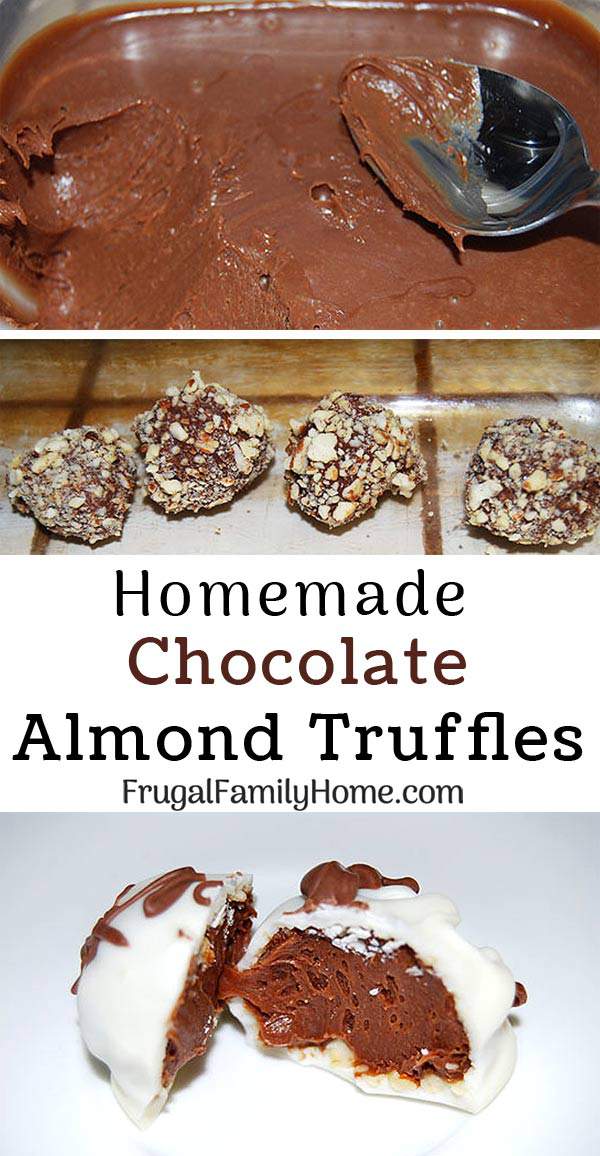 There're a few steps in making these truffles but none of them are hard at all. Then end result of a yummy creamy center inside of a crisp vanilla shell is oh so worth it.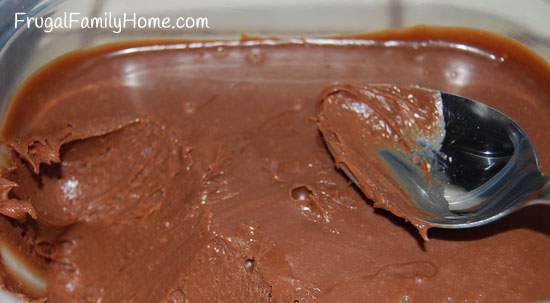 This luscious treat starts out by melting the chocolate chips with some whipping cream. I have used regular milk as sometimes I am a little too cheap to purchase the whipping cream and have the leftovers go to waste, but they do turn out better with the whipping cream.
Add in the almond extract which smells so good, and then whip the mixture until the chocolate is nice and smooth. After that, I let the chocolate concoction chill in the refrigerator for about an hour.

Once the chocolate is set, then it's time to make the truffle balls and roll them into the chopped almonds. I place the almond coated truffle balls in a pan and then freeze them until firm about 30 minutes.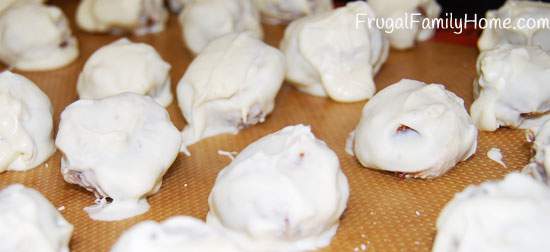 Now it's time to add some vanilla yumminess to all that chocolate by dipping the frozen balls into the vanilla coating. They look so good already.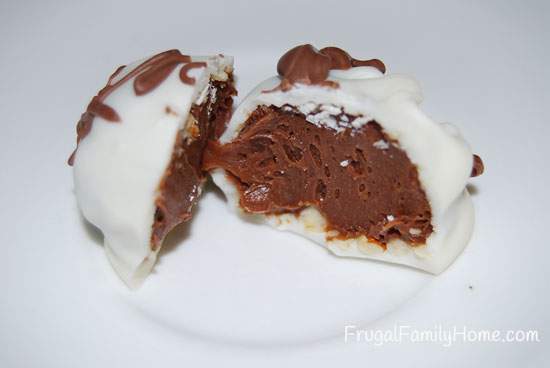 The final step to making them just perfect is to drizzle some melted chocolate chips over the top to make a nice design. Now who wouldn't love to get a box of these chocolate balls of yum?!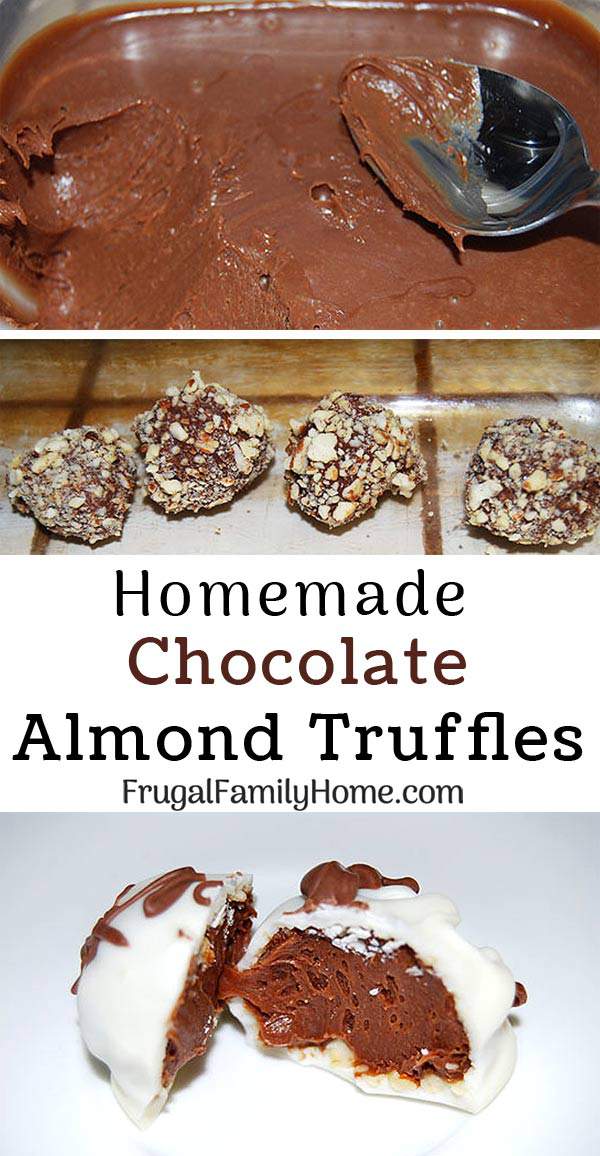 Chocolate Almond Truffles
Ingredients
1

package of Milk Chocolate or Semi-sweet Chocolate Chips

1/3

cup

of Whipping Cream or Milk

whipping cream works best

1/4

teaspoon

of Almond Extract

1/2

cup

Finely Chopped Almonds

8

ounces

of Vanilla Candy Coating

1/2

cup

Semi-sweet Chocolate Chips
Instructions
Combine the package of chocolate chips and whipping cream. Cook over low heat until chips melt, about 5 minutes.

Remove from the burner and let the mixture cool slightly. Then stir in the almond extract.

Beat with a mixer on low until smooth, then refrigerate the mixture until firm, about an hour.

Roll the chocolate mixture into balls and then roll into the chopped almonds. Place on a lined cookie sheet and freeze for 30 minutes.

While the truffles are in the freezer, melt the candy coating.

Dip the frozen truffles in the candy coating one at a time then return them to the lined cookie sheet. Let the candy coating firm up.

Melt the 1/2 cup of semi-sweet chocolate chips over low heat. Then drizzle the truffles with the melted chocolate.

The truffles can be stored at room temperature in a tightly covered container up to two weeks, if they last that long.
Notes
This is a really great and easy truffle recipe. Most of the time in this recipe takes is chill time.
Have you ever tried to make truffles before?
This post is part of the 31 days of Homemade Sweet Treats series.
Subscribe and you'll get Recipes
sent right to your inbox!
Click the button below and fill out the form.