Our garden is still producing a good amount of lettuce, so we are eating lots of salads as side dishes. But sometimes you want to dress up a salad. We love to add sunflower seeds, extra vegetables and we love croutons. The little bit of extra crunch, those crispy squares of flavor add to the salad, make a salad that much better.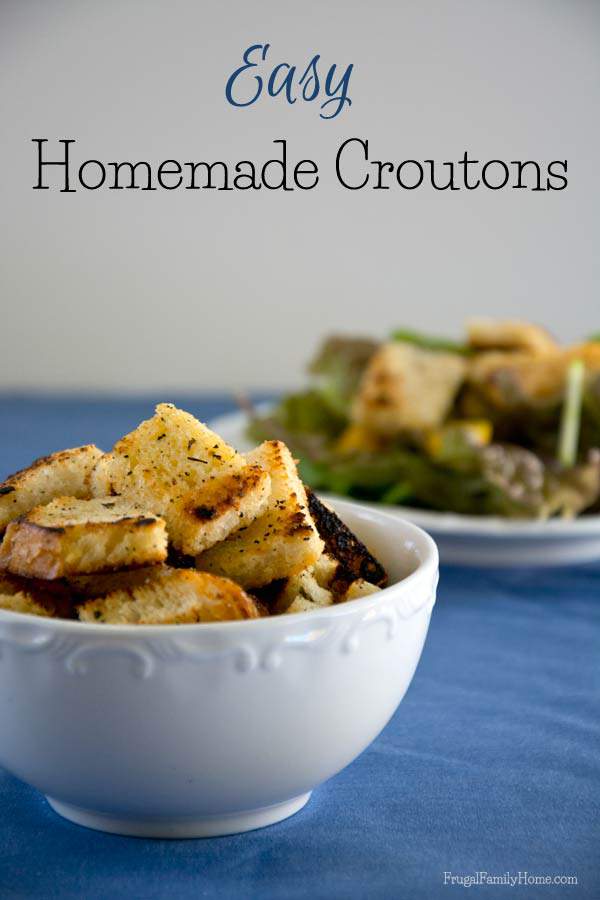 We usually can't purchase croutons at the store, since most of them contain dairy. I'm the only one who can eat diary at our house, so I needed to come up with a good alternative for my family.
So many bread products have diary in them, either butter, milk or sometimes cheese. I can find a few kinds of bread my family can eat at our local bread store but often I'll will make my own dairy free, egg free bread. The homemade bread is what I usually use to make these delicious croutons.
Whether it's bread from the store, like I used in these photos or homemade bread, these croutons are really easy to make and packed with flavor too.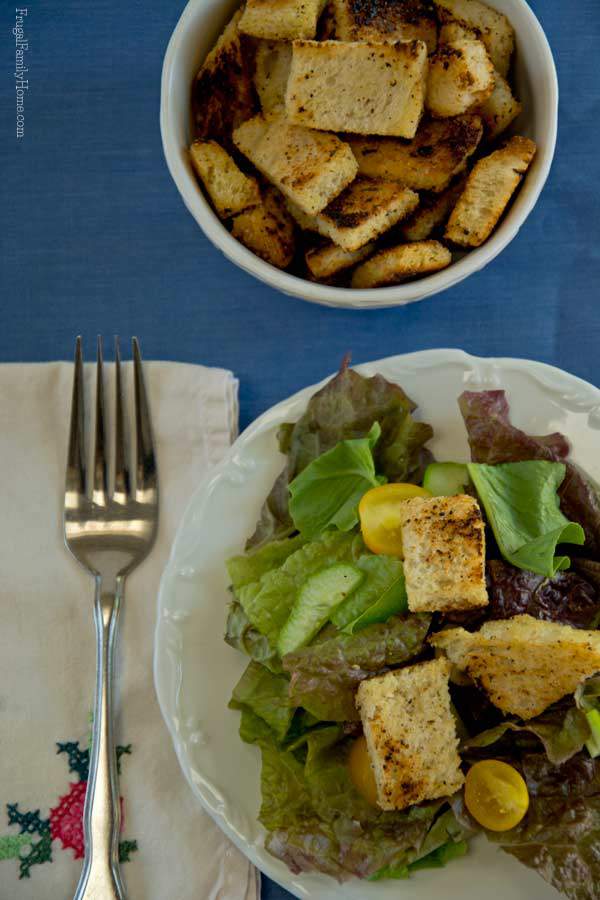 How to Make Homemade Croutons
Step 1 Cut the bread into chunks. If it's sliced bread from the store, cut it up into squares. If it's homemade bread, I like to cut a couple of thick slices and then cut it into squares.
Step 2 Heat some dairy free butter or oil in a skillet. I will either use olive oil or Earth Balance butter. Both work well. Just use what you have on hand.
Step 3 Toss the bread cubes into the melted butter and stir to coat them.
Step 4 Sprinkle the buttered cubes with the seasonings. I like to use garlic powder, parsley and salt. Parmesan cheese is also good to add, if you don't need to go dairy free.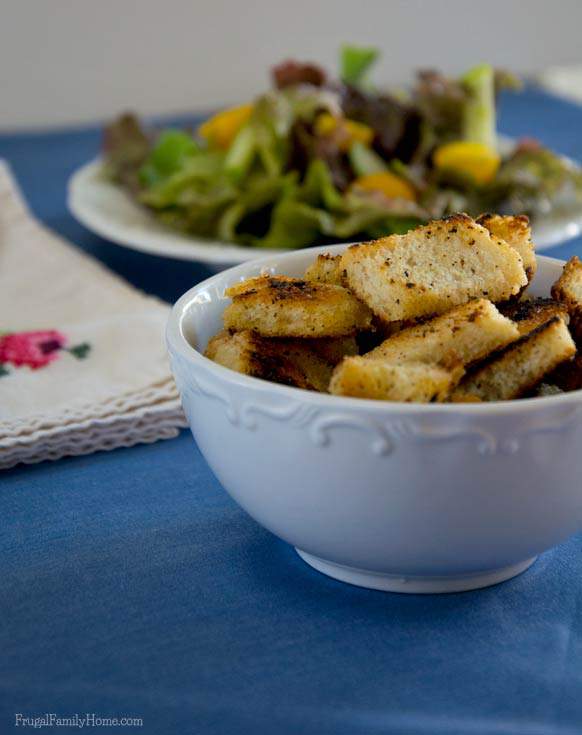 Step 5 Brown the croutons in the skillet over medium heat. I let the croutons sit on one side for a few minute and when they start to crisp up and brown on that side. I'll give them a stir to brown the next side. Continue until the croutons are nice and brown.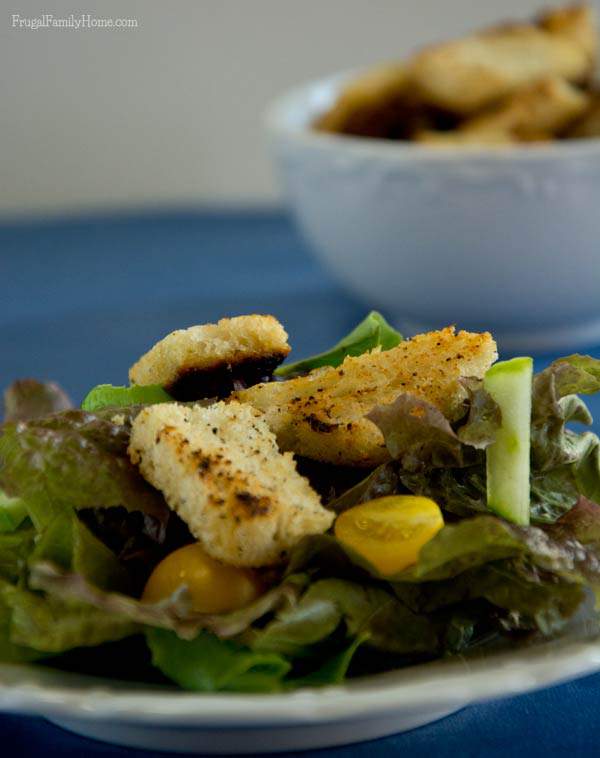 These croutons turn out nice and crunchy on the outside but still a little soft in the middle. If you like stronger flavors add a little more seasoning. Pepper is also a nice addition to the spices for a little more kick.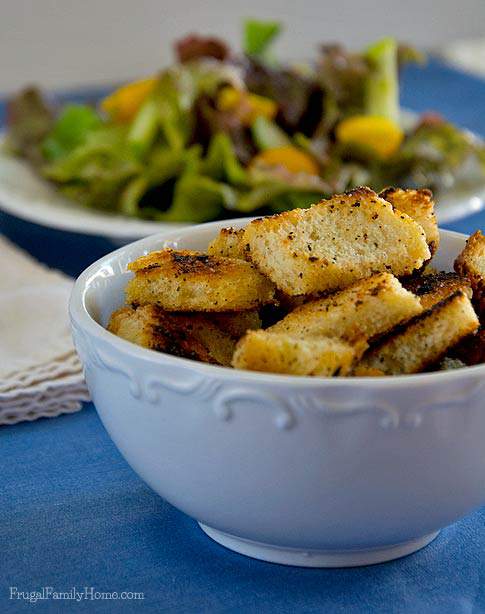 Easy Homemade Salad Croutons
Ingredients
2

slices

of bread

preferably thick slices, cut into squares

2

tablespoons

Dairy Free Butter or Oil

1/2

teaspoon

Salt

1/4

teaspoon

Garlic Powder

1/4

teaspoon

Dried Parsley

1/4

teaspoon

Pepper

optional
Instructions
Melt the butter in a skillet over medium heat.

Add the bread cubes to the melted butter and stir to coat.

Mix spices together and sprinkle on top of butter bread cubes.

Cook bread cubes over medium heat stirring often until golden brown.

Remove from heat and let cool.
What yummy extras do you like to add to your salad?
Subscribe and you'll get Recipes
sent right to your inbox!
Click the button below and fill out the form.