This recipe was given to me by my great aunt. I grew up eating these brownies. My grandma and my great aunt used to make them regularly and they are very good. So I am sharing this recipe with you. I hope you enjoy it.
Brownies
Ingredients
3/4 cup Margarine
5 T Cocoa Powder
2 Cups Sugar
4 Eggs
1 Cup Flour
1/4 t salt
1 t vanilla
1 cup chopped nuts (optional)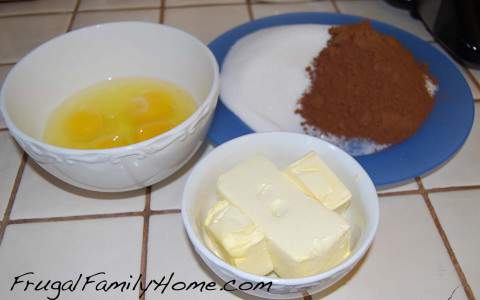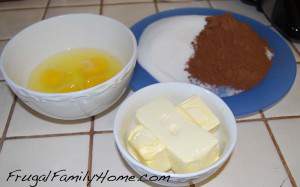 First mix eggs, softened margarine, cocoa powder, and sugar. Mix until creamy.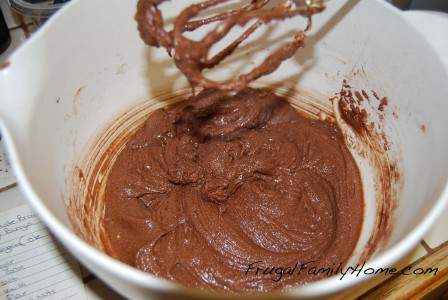 Then add in the flour, salt and vanilla.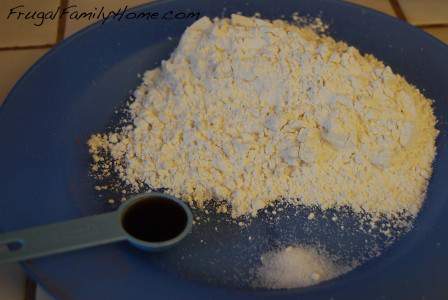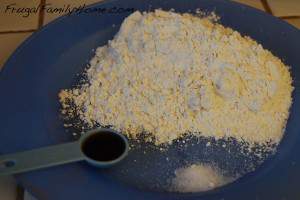 Mix well and spread into a 9 by 13 inch pan.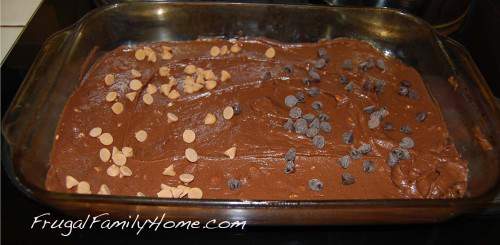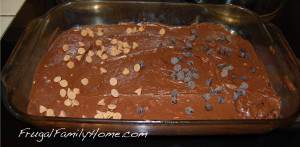 Bake at 350 degrees for 25 minutes or until set.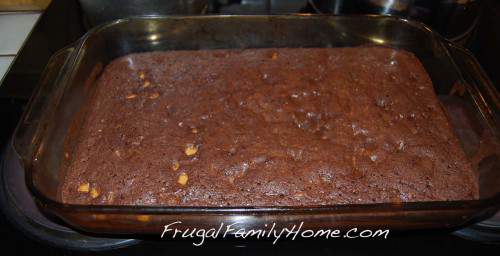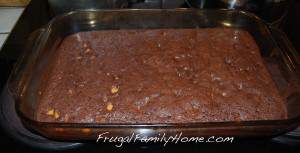 Then enjoy!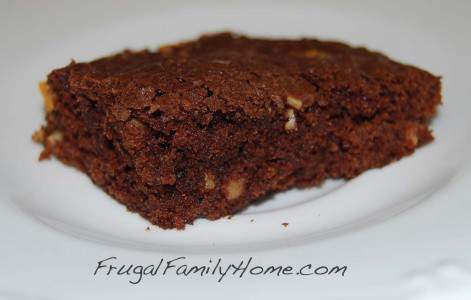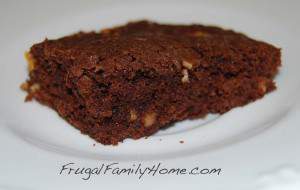 I hope you like this recipe. We like to add some chocolate chips or butterscotch chips on top before baking. You could also add coconut or even some dried fruit instead of the nuts.
Subscribe and you'll get Recipes
sent right to your inbox!
Click the button below and fill out the form.