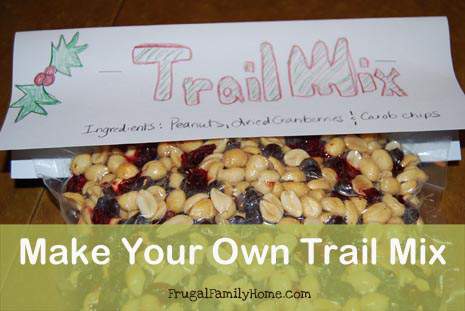 My father in law loves to have trail mix on hand to snack on. So at Christmas I usually make him about a gallon with his favorite three items. Carob chips, peanuts and dried cranberries. Of course you could use any combination of snack type items in this recipe.
If you have a Winco Foods or another store that has a bulk food section you can make quite a few different kinds of trail mix and only have to purchase just the amount you need. I love the bulk food section of Winco not only for recipes like this but also for the spices. You can buy just what you need so it doesn't go bad on you.
Some Combination Ideas
Pretzels, Peanuts, M&M's,
Chocolate Chips, Almonds and Dried Strawberries
Dried Mango, Dried Pineapple, Soy Nuts and Mini Chocolate Chips
Goldfish Crackers, Peanuts, Pretzels, Peanut Butter Filled Pretzels
As you can see most of my examples contain chocolate but any combination of items you like will work. 🙂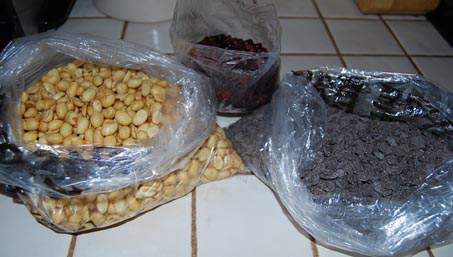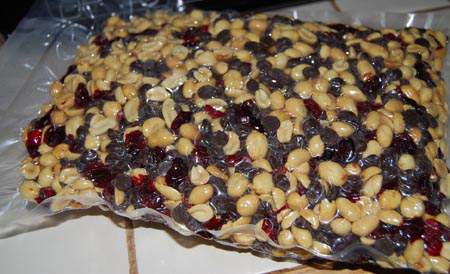 To give as a gift I will place the mix in a vacuum seal bag and seal. Then I will add a paper tag at the top of the mix. You could also package it in a mason jar with a cute tag around the jar or on the lid. Another option would be to sew up a nice fabric bag to give it in.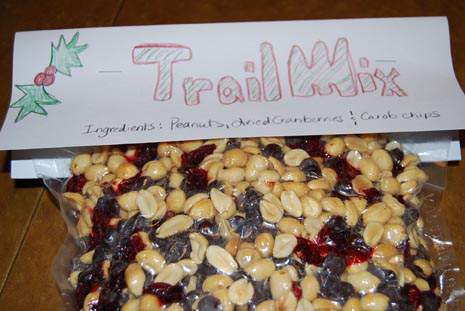 Do you make your own trail mix? If so what is your favorite combination of ingredients?
Subscribe and you'll get Recipes
sent right to your inbox!
Click the button below and fill out the form.