I love making candy bark recipes. They are easy to make, taking just a few ingredients. They are versatile, meaning you can customize them to suit particular tastes and they are very yummy.
The yummy factor is the most important one when it comes to candy don't you think?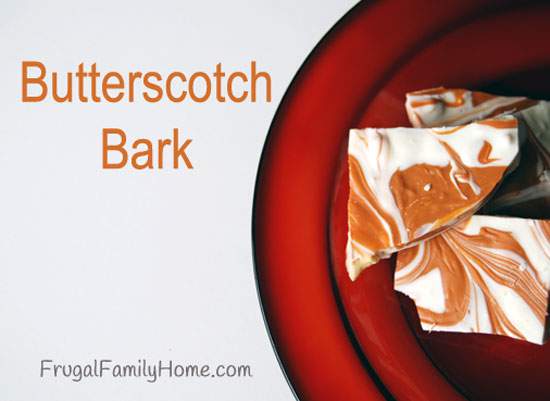 This Butterscotch Bark recipe is a new one I created for this series. I have a butterscotch candy that everyone just loves, which I will be sharing soon, and so I thought about the flavors in that recipe and came up with this new bark recipe.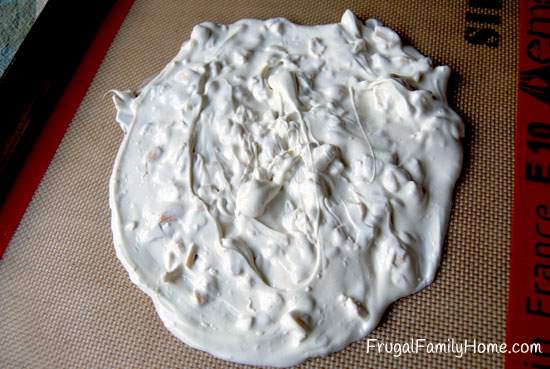 This recipe is easy to prepare. Melt the almond bark, also called candy coating, in a bowl in the microwave. I always heat the almond bark in intervals as to not overheat it and burn it. Once the almond bark is nice and smooth then I stir in the cashews.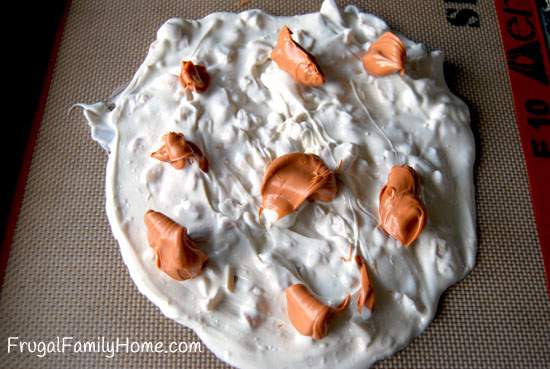 I like cashews in this recipe because they add to the buttery texture of the candy but also add a little crunch too. Then I add the butterscotch chips to finish this recipe out. The combination of the vanilla and butterscotch is really nice.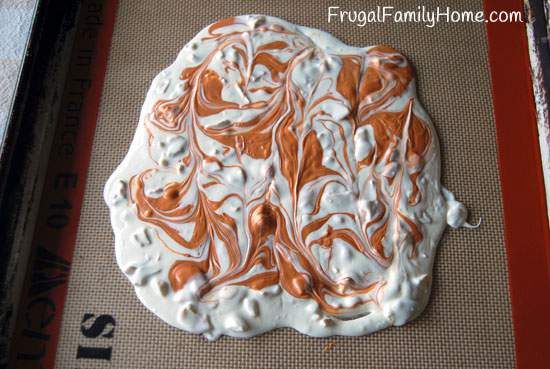 To add the butterscotch chips I melt them as I did the almond bark in the microwave. Then just drop on top of the vanilla and cashew mixture and swirl in.
Try to avoid the temptation to over swirl the mixture, just a few passes will make it look and taste great.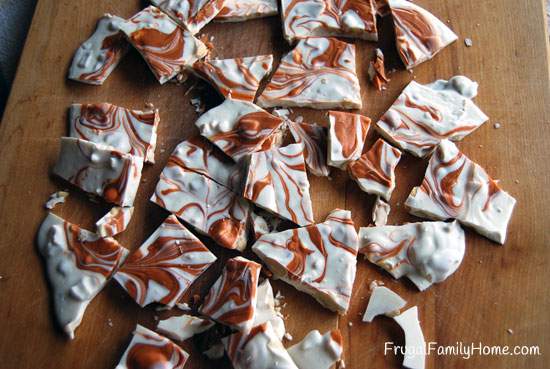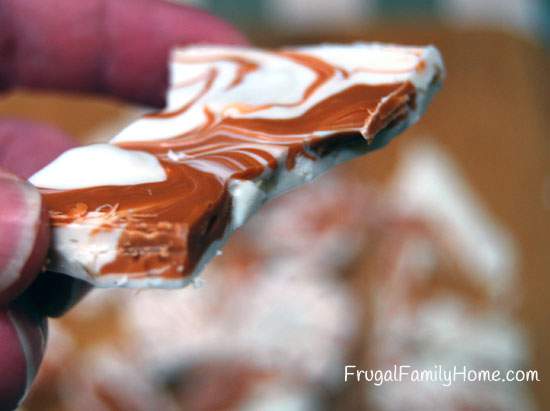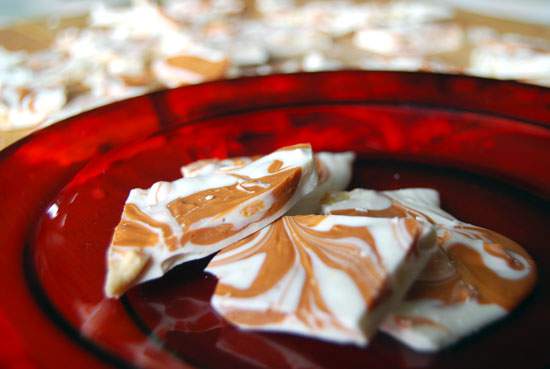 Homemade Sweet Treats, Butterscotch Bark
Ingredients
12

oz

Vanilla Almond Bark

cut up if in a block or Vanilla Chips

2/3

cup

Butterscotch Chips

2/3

cup

chopped Cashews
Instructions
In a microwave-safe bowl, microwave the vanilla almond bark one minute then stir. Microwave 30 seconds then stir. Repeat the 30-second intervals with stirring until the mixture is melted and smooth.

Into the melted vanilla almond bark, stir in the chopped cashews. Then spread the mixture onto a cookie sheet lined with waxed paper or a Silpat.

In another bowl microwave the butterscotch chips to melt them just as you did the vanilla almond bark.

Drop the melted butterscotch chips by the teaspoonful onto the vanilla almond bark mixture. Then swirl in using a knife to make a few passes through the candy. I do about 3 passes vertically and then about 3--4 passes horizontally.

Chill the candy or let it sit at room temperature until it is set and firm.

Break the candy into serving sized pieces.

Enjoy!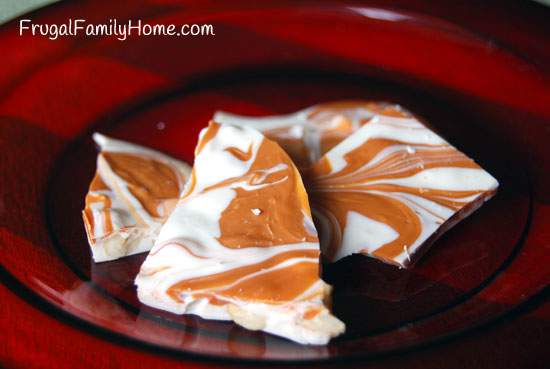 The butterscotch bark stores nicely in a sealed container at room temperature. I think it will last about 2 weeks, maybe longer, our batch only lasted a few days at our house it was so good.
I hope you enjoy this new recipe.
Read more posts in this 31 days of Homemade Sweet Treats series.
Subscribe and you'll get Recipes
sent right to your inbox!
Click the button below and fill out the form.