Just two more posts left in this series of Homemade Sweet Treats. I hope you have enjoyed reading these posts and recipes as much as I have had fun making them.
Today I'm sharing an easy homemade treat that has a few different textures and flavors. I used cherries I dried myself, but you can purchase dried cherries at the store. If you can't find dried cherries any other dried fruit you find will work too.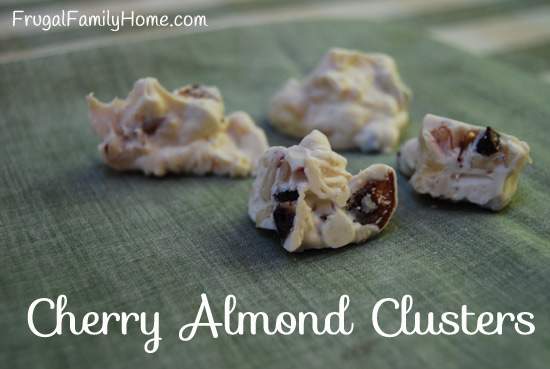 This is a new recipe for me and I liked how it turned out. The sweetness of the cherries mixed in with the crunch of almonds, all wrapped up in vanilla candy. How could it not be good?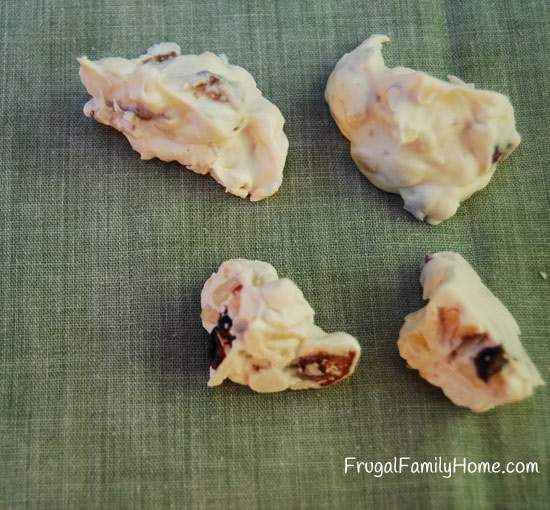 Not only is it really yummy but also so easy to make. This is another microwave, mix, drop and enjoy recipe. If you don't like to use the microwave to melt the vanilla candy coating you can melt it in a pan on the stove top. Just make sure to stir as you heat it so it doesn't burn.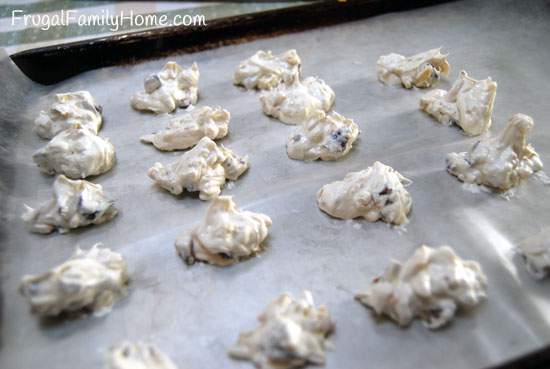 Once the yummy vanilla candy coating is all melted all that is left to do is add the cherries and almonds and stir. Then drop onto a waxed paper lined cookie sheet and let cool until firm. You can decrease the setup time by chilling the candy in the refrigerator.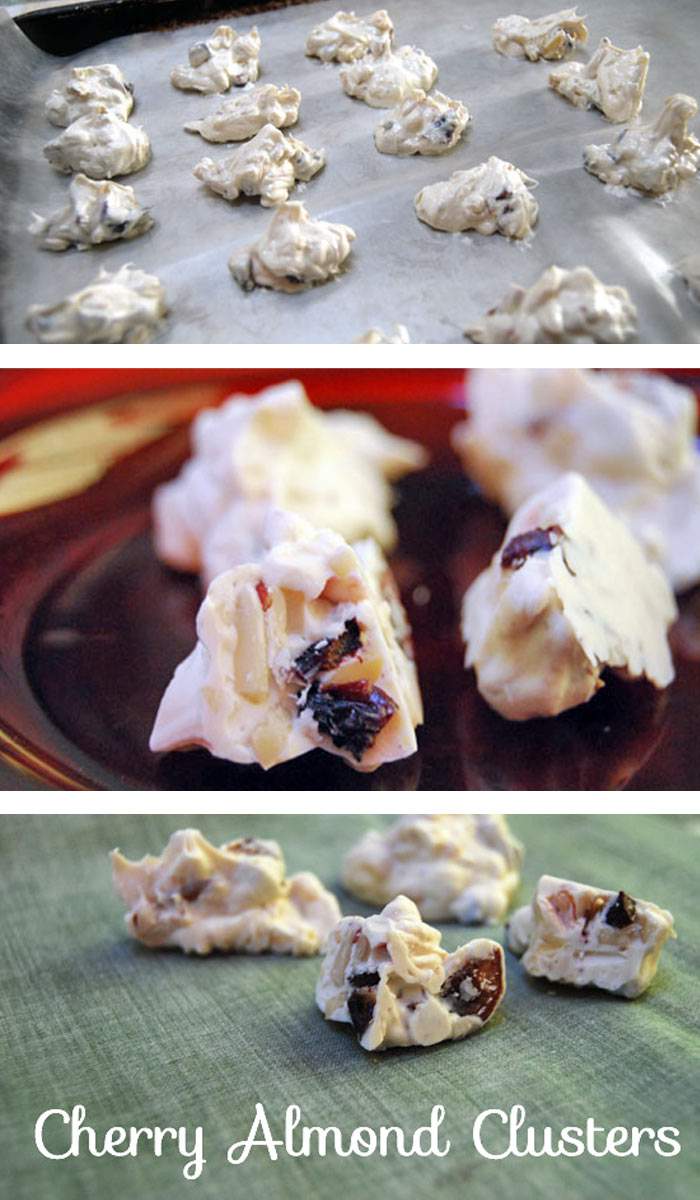 Here's the recipe,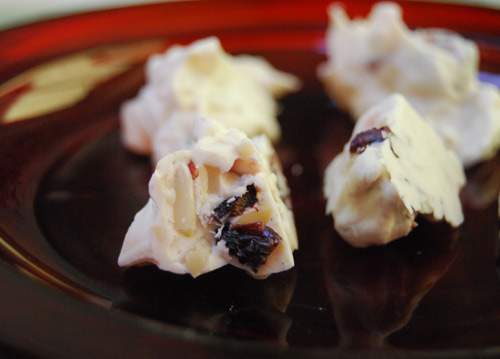 Cherry Vanilla Drop Candy
Ingredients
12

oz

Vanilla Almond Bark or Candy Coating

1/2

cup

Dried Cherries

chopped

1/4

cup

Almonds

chopped
Instructions
Place the vanilla almond bark in a microwave-safe bowl and microwave for one minute then stir. Microwave for another minute then stir. Continue this process until the almond bark is melted and smooth.

Stir in the almonds and dried cherries and mix well.

Drop by the teaspoonful onto waxed paper or a Silpat lined cookie sheet.

Let cool until set.

Enjoy.
What is your favorite candy to make? 
See more posts in this series on the  31 Days of Homemade Sweet Treats page.
SaveSave
Subscribe and you'll get Recipes
sent right to your inbox!
Click the button below and fill out the form.