When I was little my grandma used to make these yummy, crunchy cornflake cookies. I wanted to include them in this series but I couldn't remember how she used to make them.
So I did a search for a cornflake cookie recipes, but I just couldn't find the right one. Then I remembered I had her recipe card box in my cupboard and I started to look through it. And wouldn't you know it I have had the recipe the whole time.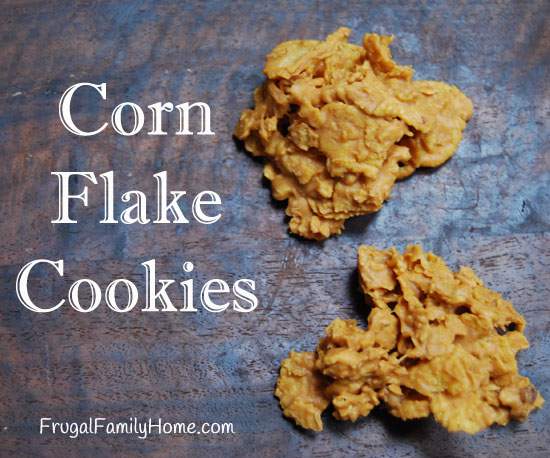 This is a super easy recipe, just perfect to have the kids help with. There are just three ingredients needed but these are really good. If you like butterscotch I am sure you will like these too.
First, melt the butterscotch chips, either in the microwave or in a pan on the stove whichever you prefer. Once the butterscotch chips are nice and smooth mix in the peanut butter (you can use a different nut butter if you prefer) and then add the corn flakes. These would probably be equally good with any crispy cereal.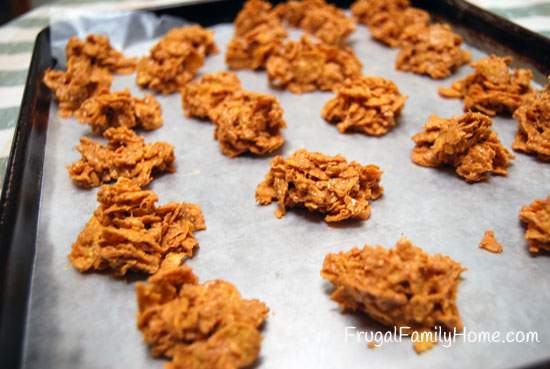 I then drop the mixture by the teaspoonfuls onto a wax paper lined cookies sheet or Silpat lined cookie sheet. All that is left after dropping them onto the cookie sheet is just waiting for them to firm up.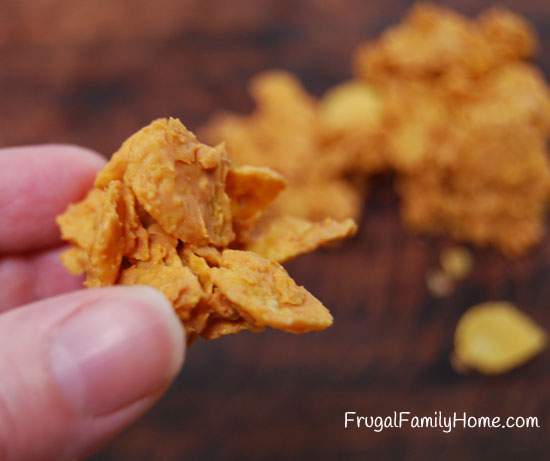 I think the key to these cookies is to make sure you mix the butterscotch mixture well with the corn flakes so that the corn flakes are coated well. If they don't get coated well they won't stick together in mounds, instead, they will fall apart. So be sure to mix the corn flakes in well.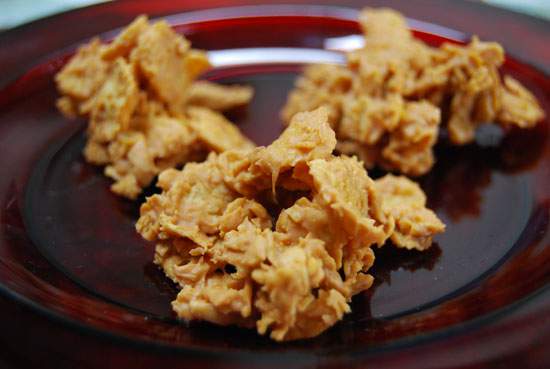 Corn Flake Cookies
Instructions
In a microwave-safe bowl, microwave the butterscotch baking chips until smooth. I usually microwave one-minute stir then repeat until the chips are melted.

To the melted butterscotch chips add in the peanut butter and stir well.

Add the cornflakes to the butterscotch mixture and mix well.

Drop by the teaspoonful onto a waxed paper lined cookie sheet.

Leave them to cool and set up, once the cookies are set enjoy.
What cookies did you enjoy as a kid?
See more posts in this series on the  31 Days of Homemade Sweet Treats page.
SaveSave