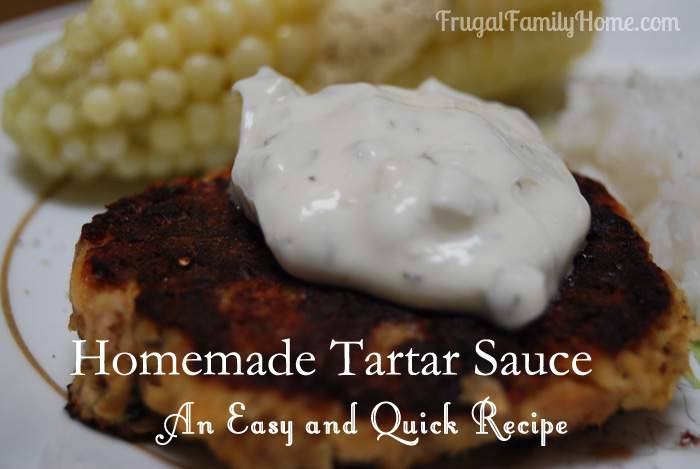 Tartar Sauce Recipe, An Easy and Quick Recipe
Does your family like to eat fish? If your family is like mine they really like fish and they really like to have some sort of sauce with it too. Our favorite sauce to have with fish is Tartar Sauce. Because my family needs to eat dairy free it can be hard to find a tartar sauce that we both like and that is safe for my family to eat. So after many trials and errors with tartar sauce recipes I came up with the perfect one for our family.
Not only is this sauce great with fish or on fish sandwiches but it is also a good dipping sauce. We will use the leftovers as a dip for potato chips. It is also good for dipping vegetables in like carrot sticks, cucumbers or even celery. You could even add a little mustard to it for a dressing for macaroni or potato salad.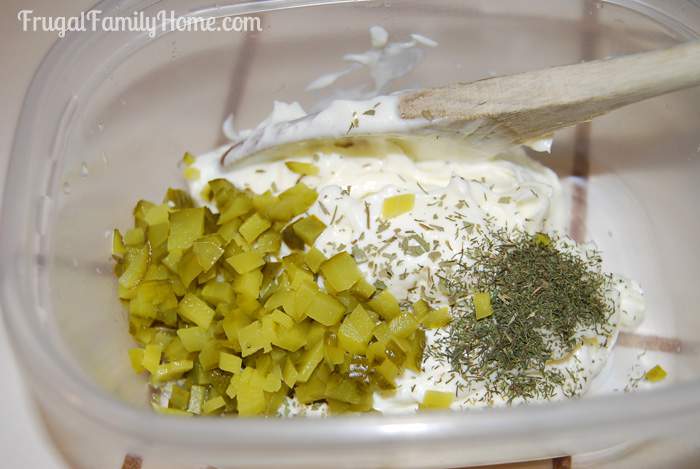 What I really love about this recipe is it's a stir and serve recipe so you can make it while the fish is cooking or make it ahead of time and refrigerate until you are ready to serve. I also love that this recipe uses common ingredients that I keep on hand and you probably already have in your refrigerator or pantry. No crazy ingredients to hunt down in a specialty store. 🙂
I made this tartar sauce for a dinner our family was invited to, we were having salmon for dinner. When we first passed the tartar sauce most people said oh I don't like tartar sauce. But as the dinner progressed everyone gave it a try and we actually ended up running out of tartar sauce and I needed to make some more.
This tartar sauce really has a great flavor and really is a nice complement to fish, potato chips or vegetables. Here's the recipes so you can give it a try and see what your family thinks.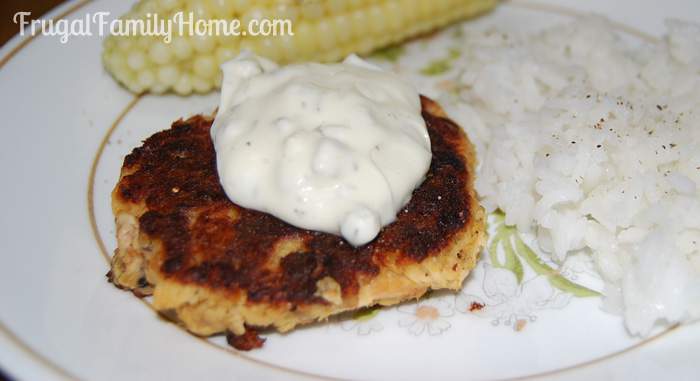 Homemade Tartar Sauce
1 Cup Mayonnaise
1 t Rice Vinegar (I purchase this ingredient in the Asian Section of the Grocery Store)
1 t dried Tarragon
1 t dried Dill Weed (If you have fresh Dill Weed use 1T chopped)
1 small dill pickle finely chopped
Place all the ingredients in a bowl and stir. That's it. Use right away or cover and refrigerate until ready to use.
Do you have a favorite sauce to eat with fish? Scroll down and leave me a comment letting me know. 🙂
Subscribe and you'll get Recipes
sent right to your inbox!
Click the button below and fill out the form.