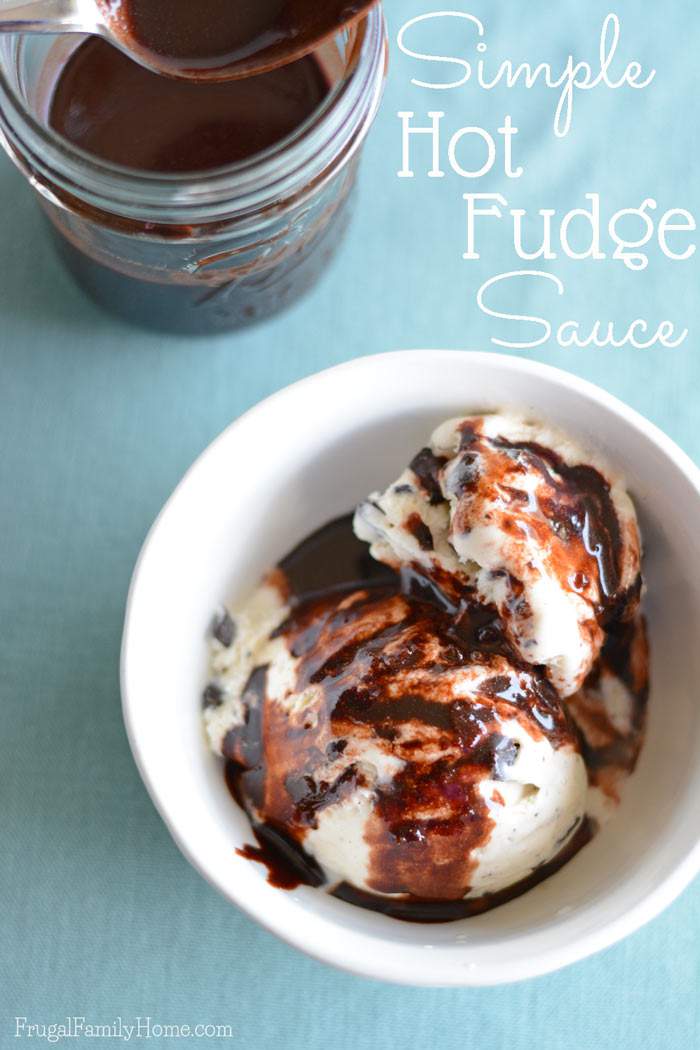 Hot fudge, those too little words can get my heart going. I have always loved hot fudge since I was a kid. Whenever we had ice cream, my tried and true topping of choice was always hot fudge.
I think hot fudge is my favorite because it's chocolate. I love chocolate and the way the hot fudge melts the ice cream just a little when it's added, and how it cools just a little to a thick yummy topping that doesn't run right off are the two reasons I love it so much.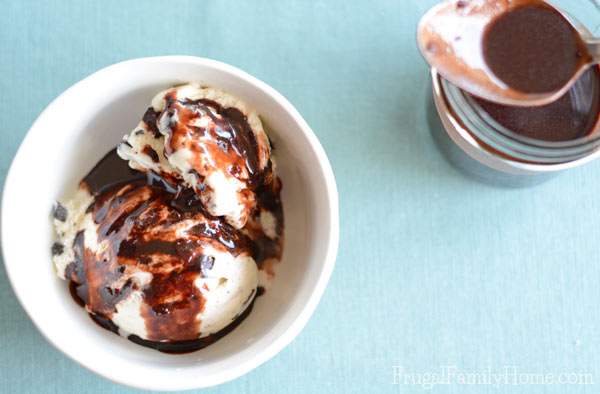 I used to purchase it at the store whenever we needed hot fudge for our ice cream. But when I discovered just how easy it was to make, I started making it at home. It tastes just as good, or maybe better than the store bought ones, but also is less expensive too.
I'm all for saving a little money so switching over to making the hot fudge myself was easy. Especially easy since this hot fudge sauce recipe is really easy to make too.
Ingredients Needed to Make this Easy Recipe, Hot Fudge Sauce
Sugar
Cocoa Powder
Flour
Salt
Water
Margarine, Coconut Oil or Butter (if you don't have to eat dairy free)
Vanilla
Making the hot fudge sauce recipe is easy to do. Just add the ingredients to a saucepan, all except the vanilla and margarine. Bring the mixture to a boil while stirring constantly, so it doesn't burn. Once the sauce is nice and thick remove from heat and add in the vanilla and margarine. Stir until the margarine is fully melted and vanilla is stirred in.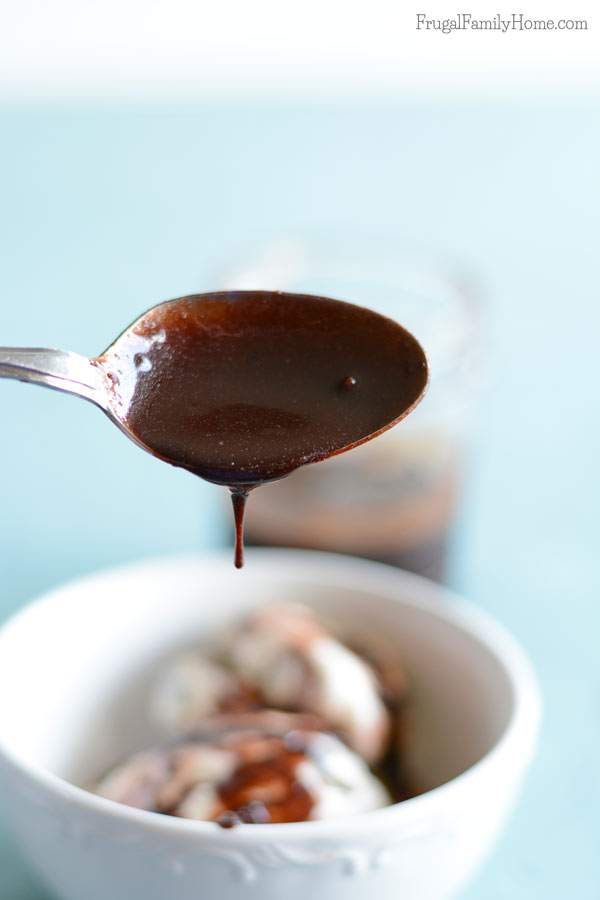 This hot fudge sauce is great heated a little then drizzled over homemade ice cream. It's just so heavenly. Just typing this up is making me hungry for some. But you don't have to use it only on ice cream. I've stirred it into milk to make a yummy chocolate flavored milk. Or heat the milk first and stir it in for hot chocolate.
You can dip fruit in it like apples or sections of oranges. Such a yummy and little healthier treat. I'm sure you can think of other ways to use this hot fudge sauce recipe too.
Here's the print friendly recipe for you,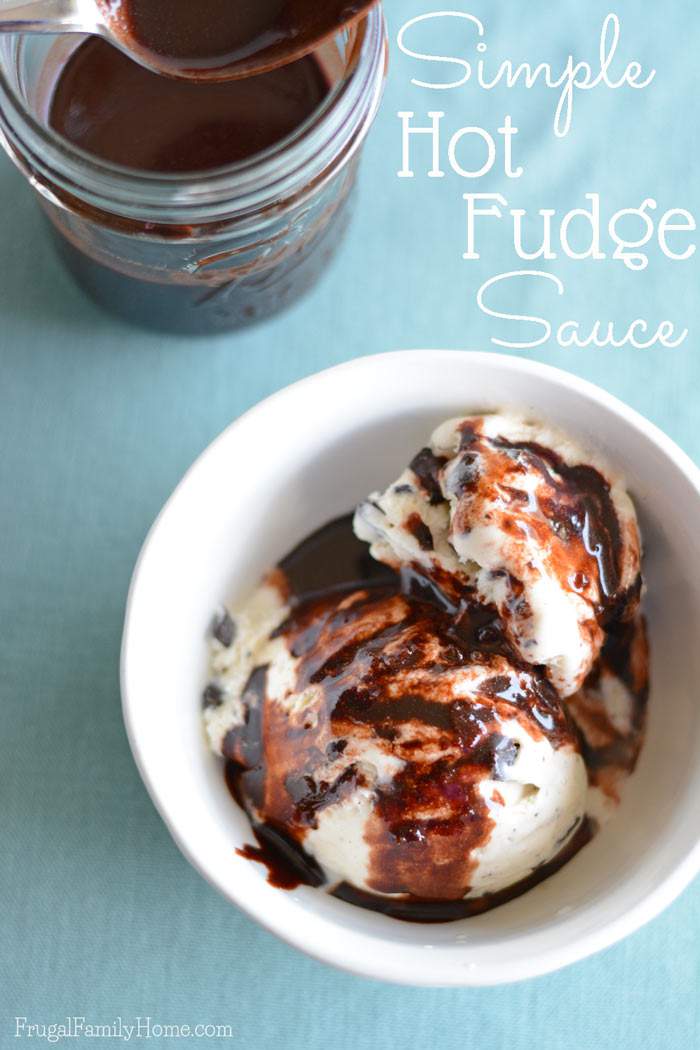 Hot Fudge Sauce Recipe
Ingredients
1

cup

Sugar

2

heaping tablespoons Cocoa Powder

2

tablespoons

Flour

1/2

teaspoon

Salt

1

cup

Hot Water

1

tablespoon

Margarine

Coconut Oil or Butter (if you don't have to eat dairy free)

1/2

teaspoon

Vanilla
Instructions
Heat the water in a saucepan until it's almost boiling.

Add in the rest of the ingredients, except the margarine and vanilla in a saucepan. Stir well, I use a whisk to get it mixed well.

Heat to a boil, while stirring constantly. Continue to cook until the mixture is thickened.

Remove from heat and stir in vanilla and margarine.

Store in a clean glass jar with lid, in the refrigerator.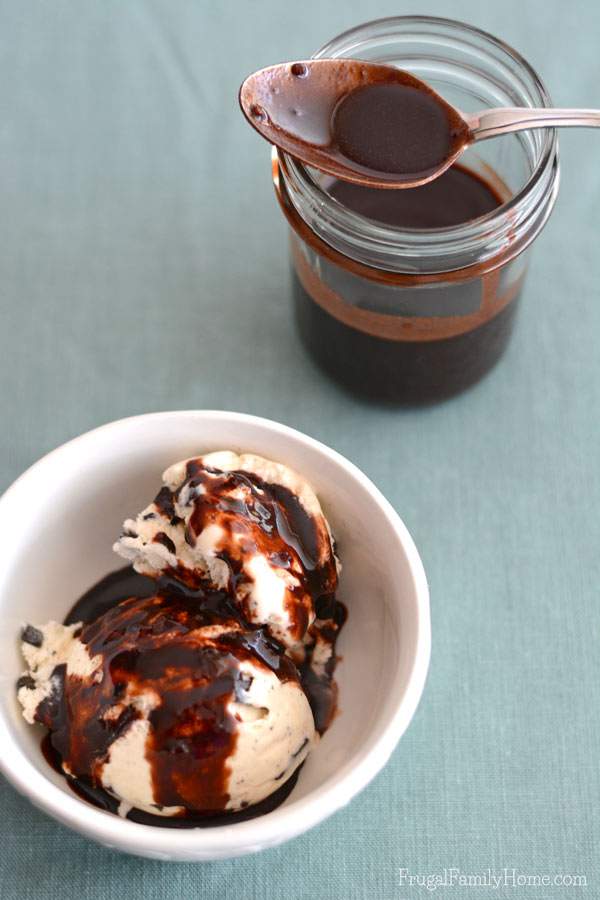 What's your favorite sundae topping? Do you love chocolate toppings like me or are you more of a fruit topping person? I would love to have you share your favorite sundae topping below in the comments.
Subscribe and you'll get Recipes
sent right to your inbox!
Click the button below and fill out the form.