Have you ever tried to make your own soda pop? Depending on where you live you might call it, soda or pop or soda pop. I used all of these names over the years, but I think in our area most people use the word pop. But anyway have you ever tried making it yourself?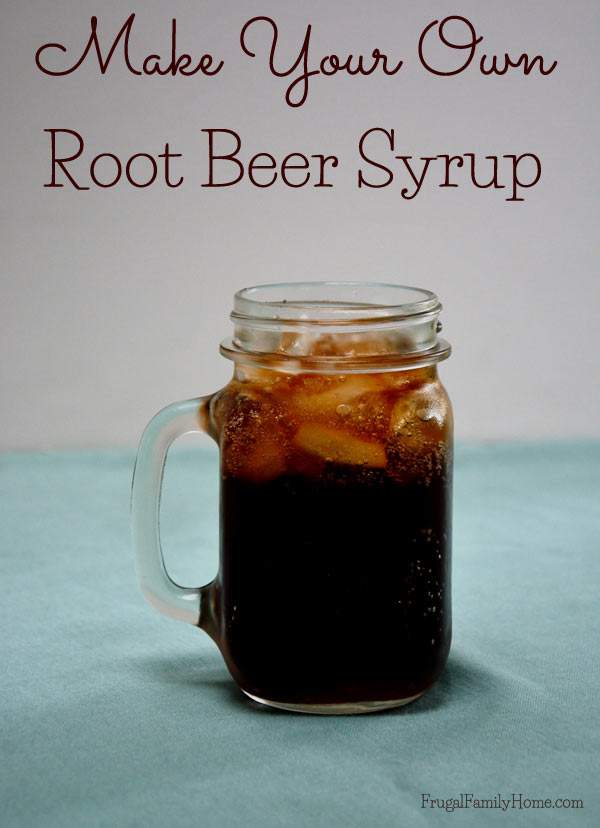 When I was young we used to go to the beach at least once a year. There was an A&W restaurant close to where we would stay and we would eat lunch there on our way home. I would always get some kind of root beer when we had lunch. It might be just root beer or a root beer shake or a root beer float. But when we went to A&W you had to have root beer.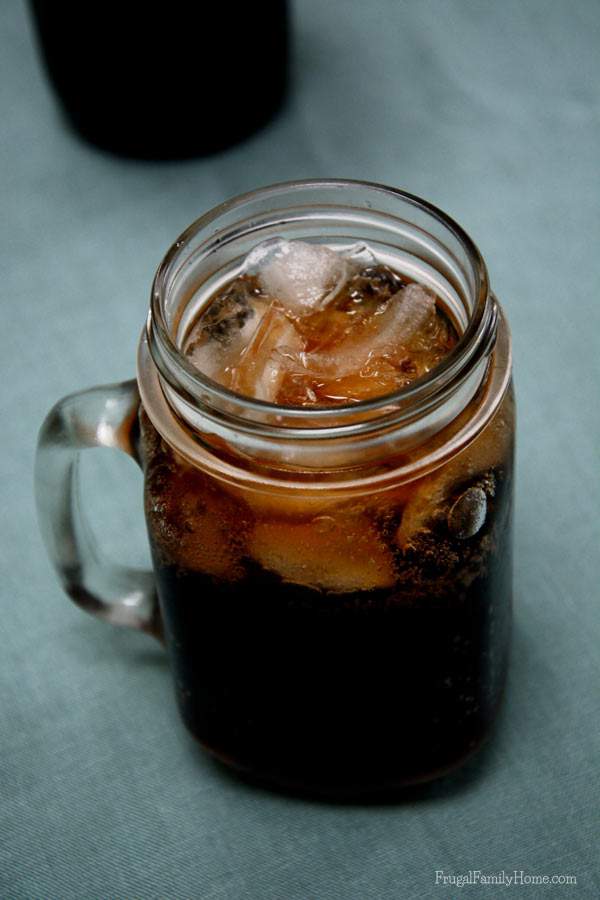 After lunch my mom would always buy a gallon jug of the root beer syrup to take home, to make our own root beer soda. She would purchase a 2 liter of carbonated water and we would have the traditional root beer sodas.
Once that ran out, my sister and myself would just add water to the root beer syrup and enjoy it that way, until it was gone.
I was thinking the other day about making my own root beer. I figured how hard could it be? After all I can get root beer flavoring at the grocery store.
So I set out to make our own root beer syrup for making root beer soda.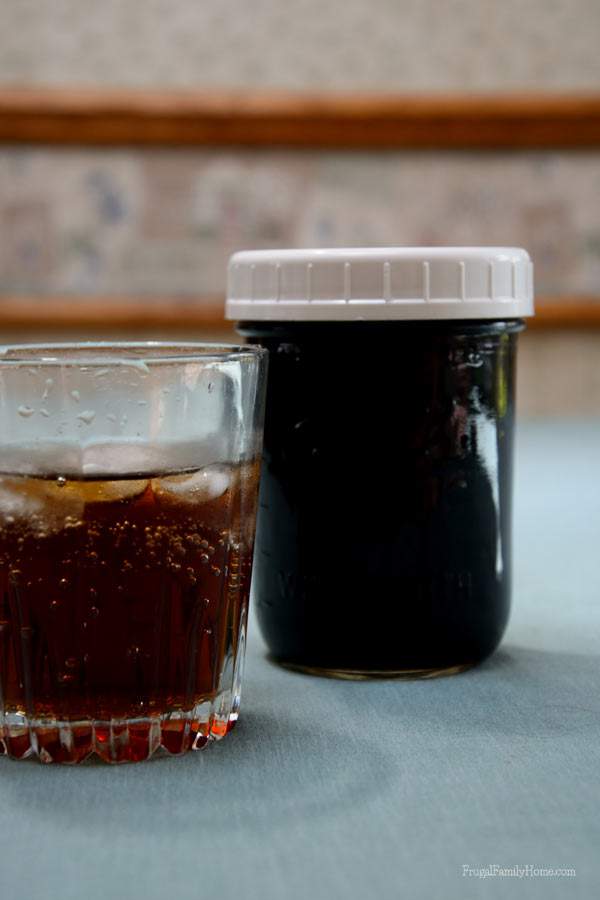 I think you will be surprised at just how easy it is to make your own root beer. I've seen lots of recipes that use yeast to make the root beer frizz. But I thought, I would stick with just using club soda from the store. I know if it's a simple recipe, I will make it again and again.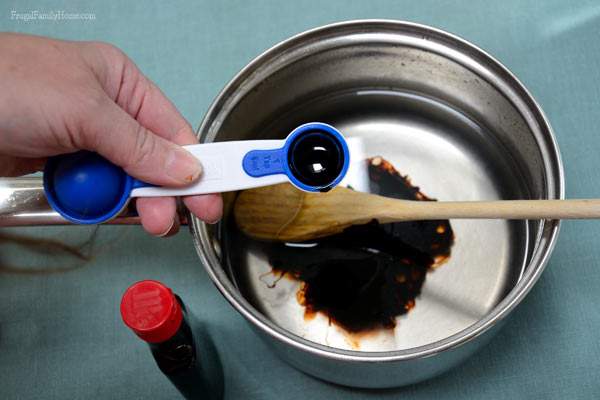 To start, you'll need to make a simple syrup. It's basically sugar added to water and boiled. Then stir in the root beer flavoring and you have the root beer syrup.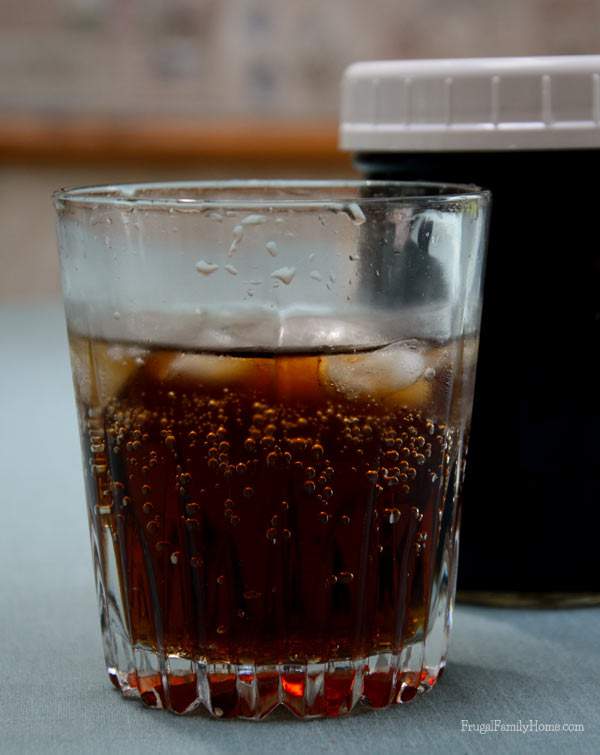 Just add the syrup to the carbonated water and you have homemade root beer. Easy peasy and so delicious on a hot summer day! And no high fructose corn syrup either.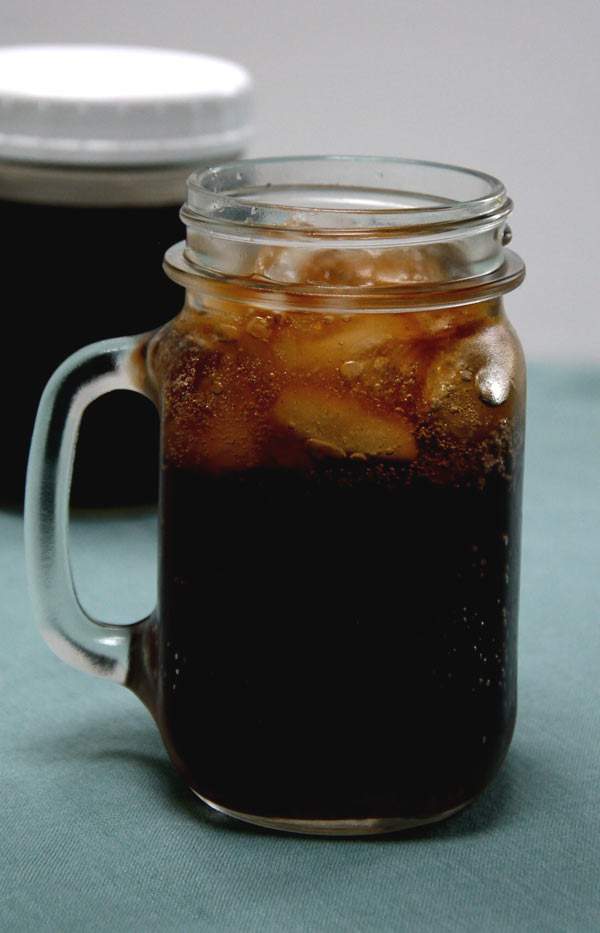 Make Your Own Root Beer Syrup
Ingredients
2

cups

Water

2

cups

Sugar

1 1/2

teaspoons

Root Beer Concentrate

Club Soda for the Fizz
Instructions
Boil the 2 cups of water in a sauce pan on high heat.

Add the sugar and stir until it is dissolved.

Cool the sugar water.

Stir in the root beer concentrate, place into a clean glass jar and refrigerate until cold.
To Serve
Pour 6-8 ounces of chilled club soda into a glass.

Add in 4-6 tablespoons of root beer syrup or to taste and stir.

Enjoy!
Where to get Root Beer Concentrate,

I usually purchase the Root Beer concentrate in the spice aisle at the store. I find it near the vanilla. But if you can't find it in the store you can get it at Amazon. Here's the brand I use, McCormick Root Beer Concentrate. (referral link)
What do you call soda? Is it, pop, soda, coke or soda pop to your family?
Subscribe and you'll get Recipes
sent right to your inbox!
Click the button below and fill out the form.