I really like meatloaf, my husband does too. But with our kids it can be hit or miss, whether they will like it or not. So when I saw a recipe for mini meatloaves made in a muffin tin, I knew I had to try it.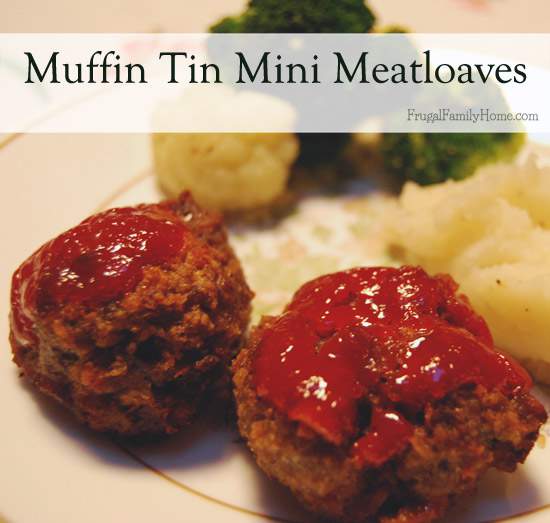 There is just something about miniature food that will get kids to eat it. It can be the same exact recipe just cooked up in a smaller package and the appeal factor goes through the roof.
I made a batch of these mini meatloaves in my muffin tins and they were a big hit. I really thought we might have a few leftover for lunch or the freezer but we didn't. If I had cooked a whole meatloaf there would have been leftovers for sure.
They are really easy to make. Just make a batch of meatloaf. I've included my favorite recipe below or use your family's favorite recipe.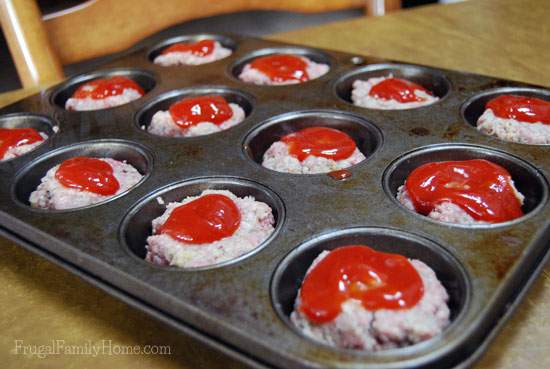 Once the meatloaf is all mixed up, drop them by balls into the muffin tins. I added a little ketchup to the top of each one and baked.
These also bake a lot faster than a whole meatloaf so they can be ready faster. I know I don't always remember to start our dinner on time, so the faster our dinner cooks the better.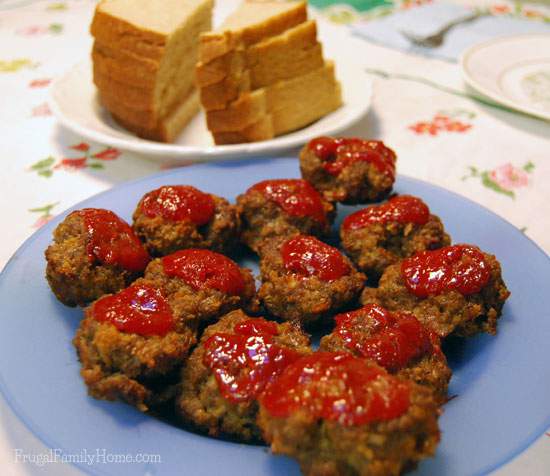 These would also be great with a little piece of bacon on top or maybe even some barbecue sauce for a more zesty flavor. If you have time to make up a bunch of them, these would be great for the freezer.
You could easily freeze them either baked or unbaked. To freeze unbaked, mix them up and place them in the muffin tin. Then freeze until firm. I think storing them in a freezer bag would be the best plan.
Or you could freeze them after baking. Just cool, place in a freezer bag, label and freeze. If you are freezing them baked or unbaked, it would be best to leave the sauce off the top. I would add the sauce right before baking or reheating them, that way, they will be less messy in the freezer bag.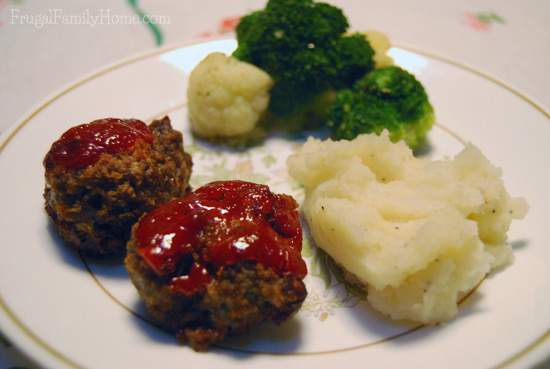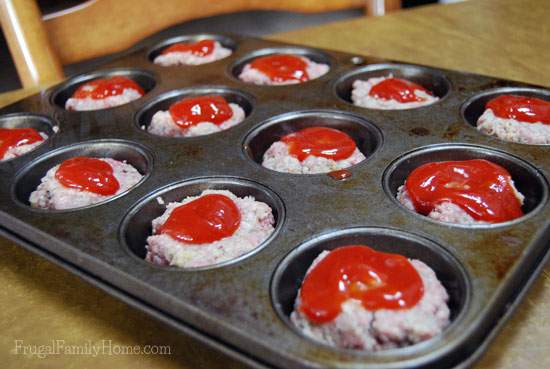 Muffin Tin Meatloaves
Ingredients
1

pound

Ground Beef

1/2

cup

Fine Bread Crumbs

1

Egg

1/4

cup

Milk or Soy Milk

if you need to eat dairy free like us

1

Onion

finely chopped

1/2

teaspoon

Garlic Powder

1/2

teaspoon

Salt

1/2

teaspoon

Pepper

1

teaspoon

Dried Parsley

1/4

teaspoons

Dried Basil

Ketchup for Topping
Instructions
Mix all the ingredients in a large bowl except the ground beef.

Let the mixture sit a few minutes so the breadcrumbs absorb some of the liquid.

Add the ground beef to the breadcrumb mixture and mix well.

Form into balls and place the balls in the greased muffin tin.

Add a dab of ketchup to the top of each mini meatloaf.

Bake at 400 degrees for 20 minutes or until cooked through.
Do you think your kids would eat mini meatloaves better than regular meatloaf too?
Subscribe and you'll get Recipes
sent right to your inbox!
Click the button below and fill out the form.