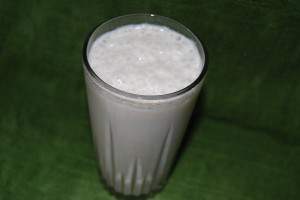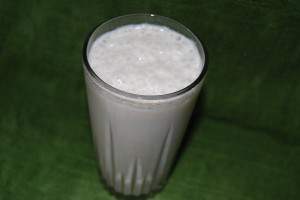 I used to love to make orange julius when I was a kid. Today I was really wanting something like that so I decided since I got a good deal at Fred Meyer on oranges I would make a lower sugar recipe.
Here is what I did:
I took 1 orange and cut the rind off. I just cut both ends off and then cut the rind off lengthwise and then I cut it into chunks.
I added that to my blender along with some milk just enough to blend. (we usually use soy milk as many members of my family are allergic to dairy.)
1 teaspoon vanilla
a handful of crushed ice
a handful of chocolate chips
Then I processed it until smooth.
It turned out really good. It was not as orange as an orange julius would have been but it also did not end up with as much sugar. It would have been thicker if I could have frozen the orange first. Next time I might give that a try.
Subscribe and you'll get Recipes
sent right to your inbox!
Click the button below and fill out the form.