This recipe came from a friend of mine. It's a recipe that once you try it, you won't want to purchase the pita bread from the store anymore. These pita pocket are so fresh and delicious and really not very hard to make at all.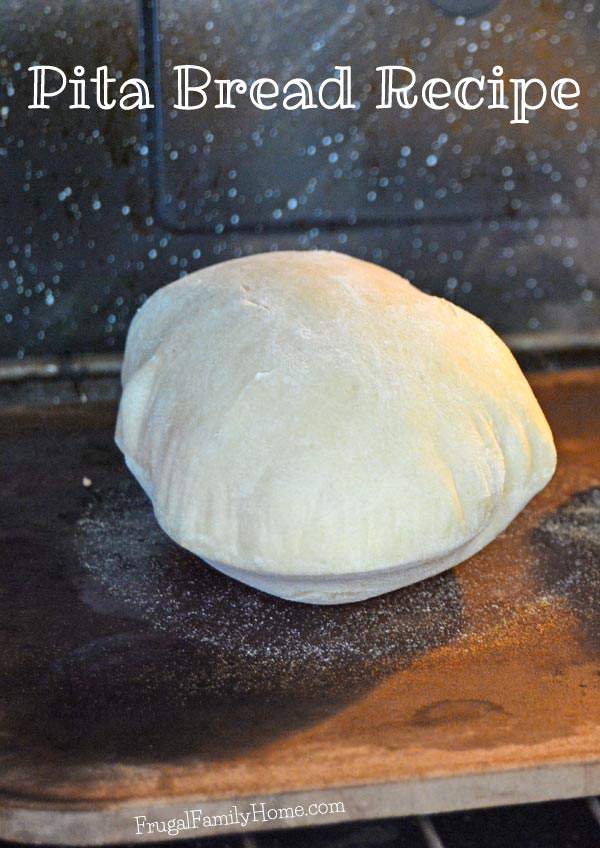 The main thing you want to make sure to do is to have a nice hot oven. You need the oven really hot, as hot as it will go to get the pocket bread to puff properly. I have found using my baking stone on the lowest rack in the oven works really well to get them to puff properly.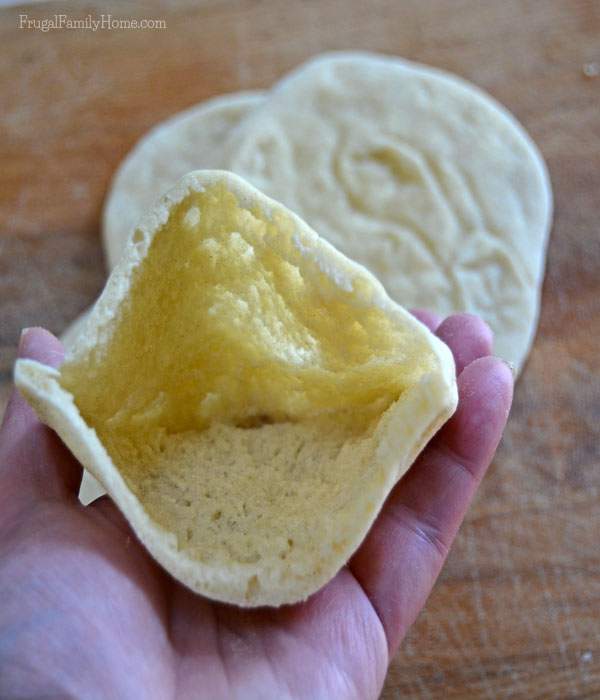 I also make sure to let the oven get back up to temperature before adding another batch of pittas. All of these steps help to ensure proper puffing of the bread and no sticking in the middle.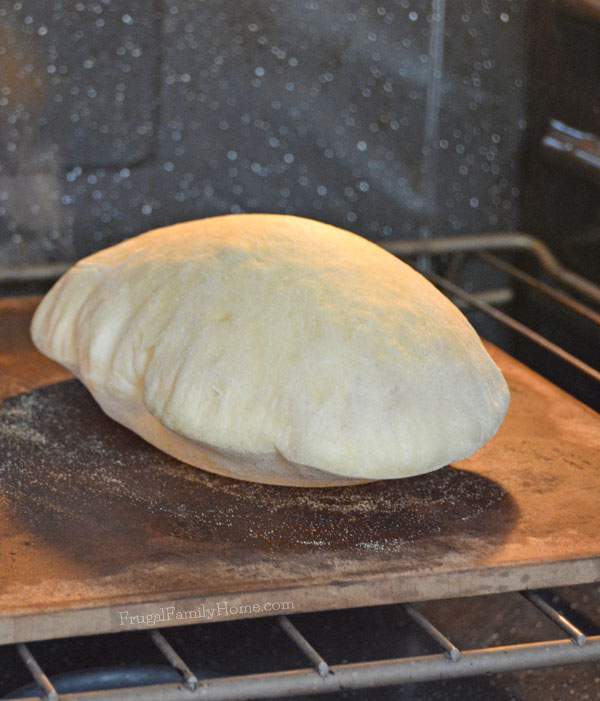 You also need to watch for browning. If the bread is getting brown at all it's been in the oven too long. It only take a few minutes for the bread to bake. I have over baked a few in the past and they turn out to be more like crackers than bread. So you definitely don't want any browning at all.
Mixing up the dough is like any other bread. The dough needs to be drier, not sticky at all, so be sure to use enough flour while kneading.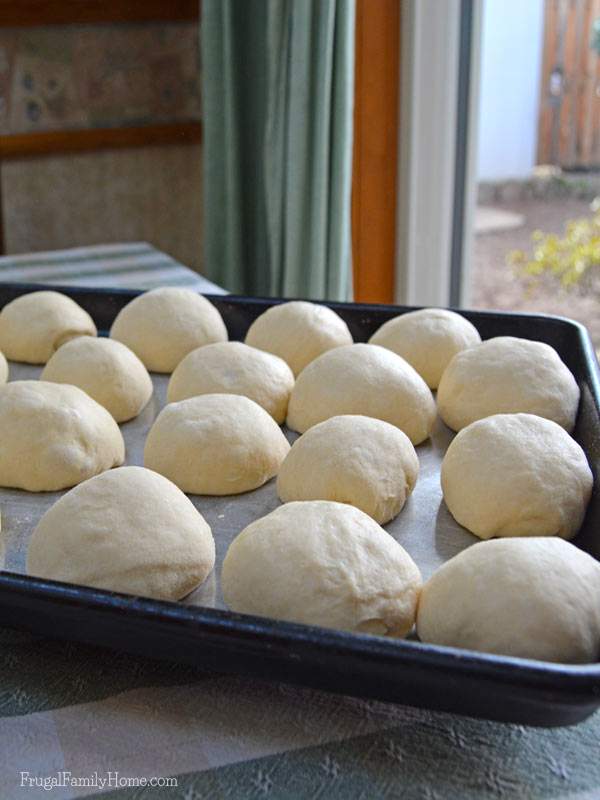 Let the dough rise then punch it down and shape into balls. Let the balls of dough rise again. I usually let my oven and stone heat up during the second rising to ensure it is nice and hot when I ready to bake the pittas.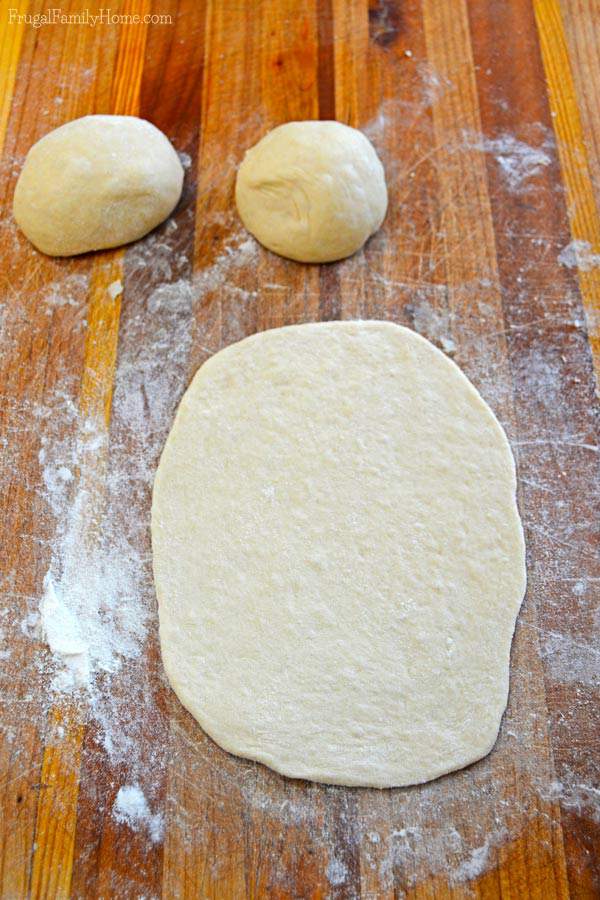 I roll the dough out fairly thin and place them on the pizza peel. I usually bake two pittas at a time. Once in the oven I watch them closely. As soon as they are both puffed nicely out they come. Remember you don't want any browning at all.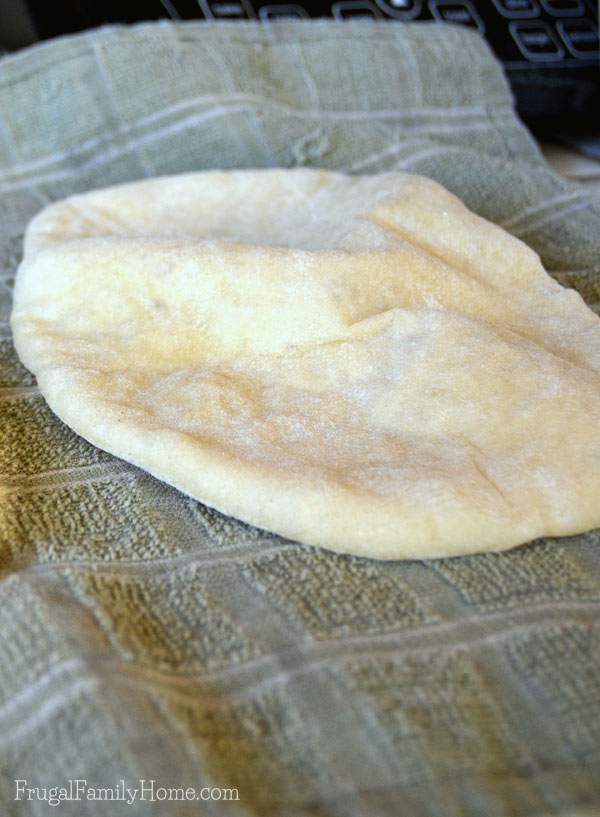 To deflate and cool, I place them in a dish towel while I work on the rest. Once cool I cut the pittas in half. If any have stuck together I carefully loosen them with a knife. I have had good success with freezing the pittas. I will usually freeze them in meal sized portions, wrapped in plastic wrap and sealed in a gallon size freezer bag.
Pita Pocket Bread Recipe
Ingredients
1

package or 1 tablespoon Yeast

1

tablespoon

Sugar

1/2

cup

Warm Water

120 degrees

2

teaspoons

Salt

1/3

cup

Milk

we use soy milk to keep it dairy free

2

cups

Hot Water

7-8

cups

Flour
Instructions
Mix yeast, sugar and warm water in a large bowl. Stir to dissolve yeast and let sit about 5-10 minutes.

In another bowl mix the milk, salt, and hot water. Add to the yeast mixture and stir to combine.

Add in the flour a cup or two at a time and mix well. You want the dough drier and not sticky.

Knead dough for about 5 minutes.

Cover and let rise 30 minutes.

Punch down and divide into 1/2 cup balls, about 12-18 balls.

Cover balls and let them rise for 30 minutes. I rise mine on a cookie sheet.

While dough balls are rising preheat the oven to 500 degrees. If you have a baking stone put it on the lowest rack and let it preheat too. You want the oven very hot to get the bread to puff properly.

After dough balls have risen, take a ball and roll it out into an oblong shape. Place on a floured cookie sheet or pizza peel.

Bake the pocket bread for 3-5 minute or until puffed but not brown at all, on a cookie sheet or baking stone. If the dough starts to brown before fully puffed remove from the oven.

I bake two pita pockets at a time in my oven on my baking stone. If you don't have a stone a cookie sheet will work too.

After removing the pocket bread from the oven, place in a dish towel to deflate and cool.

Once cool cut in half. If the two layers stick use a knife to carefully separate the layers.

The pita bread can be wrapped in plastic and frozen for later use.
What's your favorite type of bread to make? I would love to hear if you are planning on trying to make your own pita bread. Leave me a comment below and let me know.